Milton Keynes International Festival 2023
Published: 3 May 2023
Reporter: Vera Liber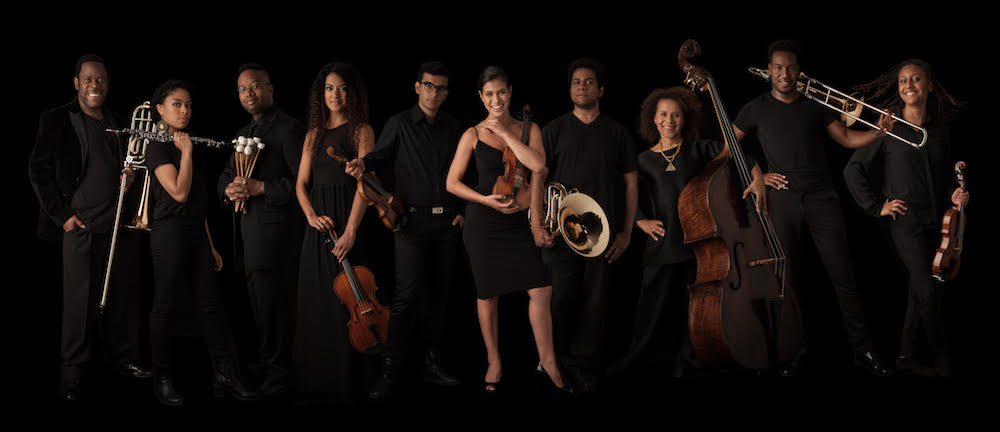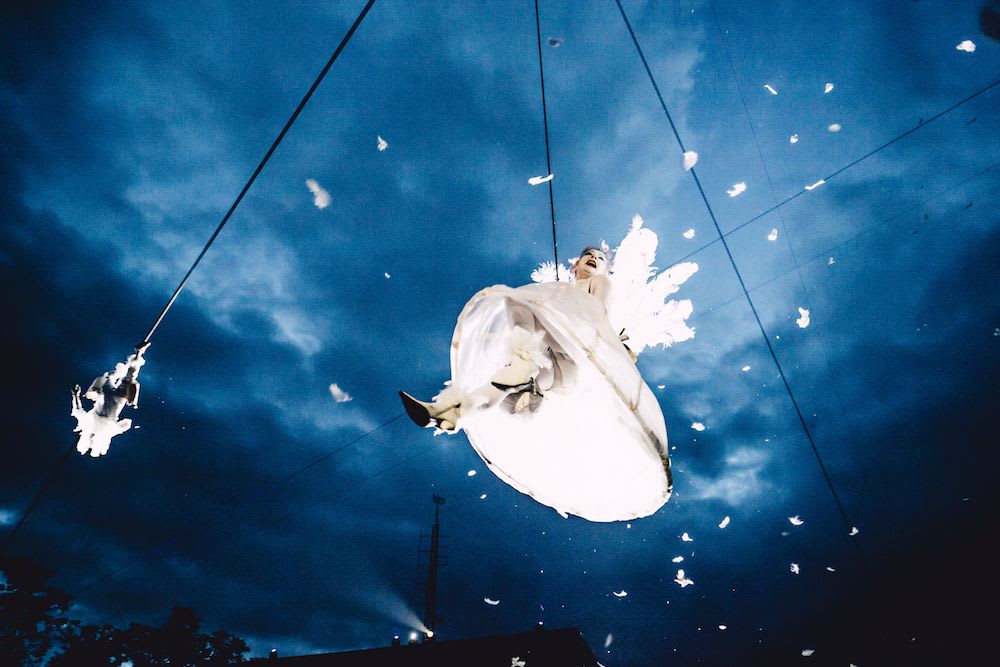 The 2023 programme for IF: Milton Keynes International Festival 2023 includes major commissions and UK premières, animating unusual places and spaces in Milton Keynes and beyond.
Highlights will include The Place Between, a new large-scale installation in centre:mk's Middleton Hall by artist Rebecca Louise Law and sound artist Jason Singh, Forever?, poet Rommi Smith and composer Roderick Williams's work for voice and chamber ensemble performed by Chineke! Chamber Ensemble, Alter, a theatre show in a secret woodland location from Catalonia-based artist collective Kamchàtka, and Place des Anges, a night-time spectacular from French company Gratte Ciel.
In The Place Between, Law works with Milton Keynes residents to find 20,000 examples of local plant life and sew and wire the stems and fronds into multiple trails of flowers and plant material, while Singh has recorded indoor and outdoor plants and trees to capture the electrical activity made deep within their vegetative tissues and convert it into immersive musical soundscapes.
For Forever?, Smith interviewed people about their personal response to the hymn Amazing Grace, written 250 years ago by the Reverend John Newton, a former slave trader who became vicar of local parish Olney. It will be performed at The Stables by Chineke! Chamber Ensemble with the MK Sweet Sounds choir, along with music by Florence B Price, William Grant Still and Tomaso Albinoni.
As dusk turns to night, audiences will be collected from central Milton Keynes and transported to a secret woodland location where Catalonia-based artist collective Kamchàtka will give the UK première of Alter. Through the darkness, characters appear, each carrying their own suitcase. Who are they, what are their stories?

Place des Anges, the biggest show ever brought to the Festival, is an aerial spectacle written and directed by Pierrot Bidon and Stéphane Girard and produced and performed by French theatre company Gratte Ciel. Winged white angels—acrobats, climbers, dancers and circus artists—will animate the night sky above central Milton Keynes.
Full programme will be announced on 23 May.