National Theatre pioneers personal subtitles
Published: 3 October 2017
Reporter: Philip Fisher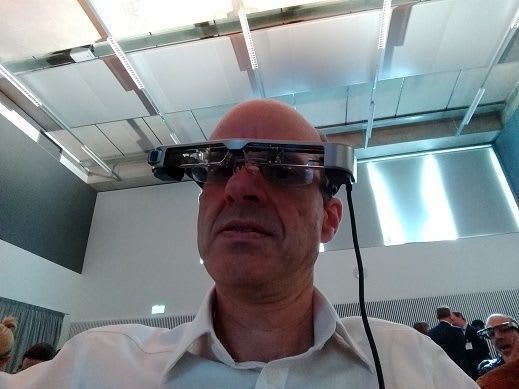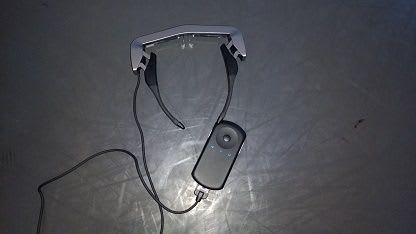 The National Theatre is majoring on diversity and is striving to find ways to improve the theatre-going experience for those with disabilities. Its latest venture, in association with its Partner for Innovation Accenture, is a pair of smart glasses designed to enhance evenings at their three venues for those with hearing difficulties.
At present, a single performance of each specific production will be accompanied by surtitles and a signing specialist. While this is clearly of great benefit to those who have serious hearing impairments, anyone who is unavailable on the right night will inevitably miss out.
This new technology, which looks like a Virtual Reality headset, is designed to personalise the experience and make it available on a daily basis.
Whereas New York's Metropolitan Opera House has pioneered Met Titles embedded in the seat in front, NT has chosen a different approach.
It has been working hard with Accenture to develop a pair of special glasses that will allow viewers to watch a play while reading rolling titles that can be manipulated to be above, below or across the drama, as desired.
At a demonstration following Norris's October press conference, journalists were given an opportunity to test out the product.
As with all surtitles, it is tricky both to watch the action and read the words, forcing viewers to make a choice. However, it is no more difficult with this "always-on closed captioning and audio description service" technology than normal surtitles.
Perhaps a bigger issue at this stage of development is the weight of the unit. Particularly when combined with normal glasses, even a 10-minute demonstration by Olivia Colman and Olivia Williams from Lucy Kirkwood's sell-out hit Mosquitoes leaves one very much conscious of impending discomfort.
At this stage, the technology therefore needs further development to enhance comfort for the general viewer and more particularly those that do need spectacles, add greater flexibility to the software, although it is already impressively adaptable, and probably also widen the field of vision, allowing viewers to enjoy every aspect of the production, including song and dance at the periphery and projections on large-scale sets in addition to focusing on the main actors.
However, initial reactions are likely to have been a reserved thumbs-up. All being well, the public will see a roll-out in the Dorfman Theatre in the very near future, with the project being extended to the larger auditoria over the next year.