NDT returns to UK for nine-venue tour
Published: 15 December 2021
Reporter: Vera Liber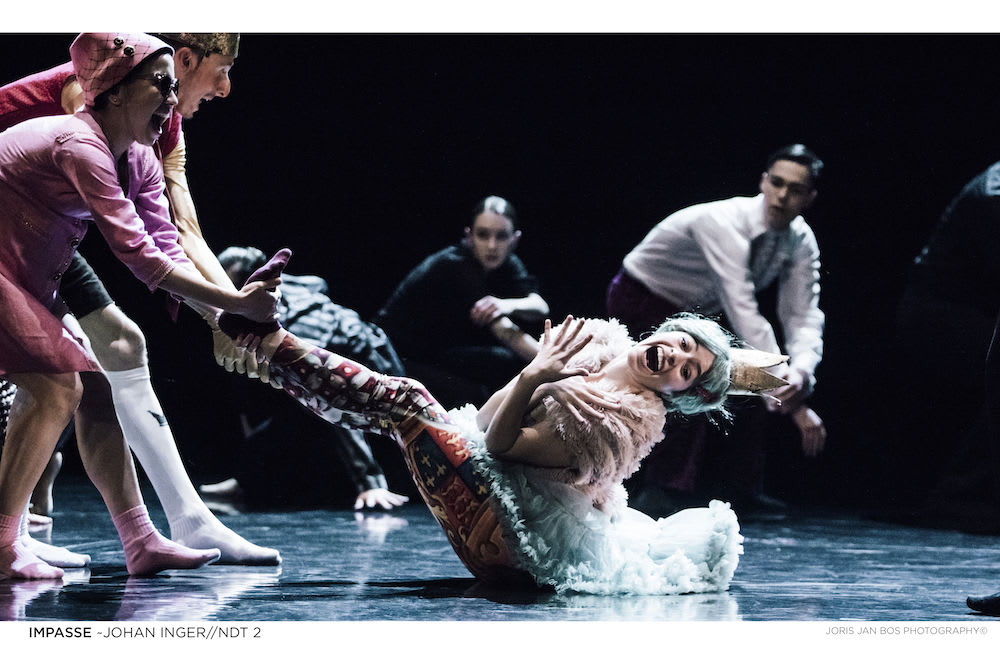 In February 2022, NDT 2 will visit to the UK and Ireland for the first time since 2016 with a new programme featuring two premières from three international choreographers—Marco Goecke, Hans van Manen and Johan Inger—set to music ranging from Tori Amos hits to French-Lebanese jazz trumpet and a Haydn piano trio.
Goecke has been associate choreographer at Nederlands Dans Theater since 2013. The Big Crying, his fourth work for the company, is a personal piece about the fragility of life and love set to a series of songs by Tori Amos.
Van Manen has been involved with NDT since it was founded in 1959, first as a dancer, then choreographer, then artistic director from 1961 until 1970. His quartet, Simple Things, created for NDT 2 in 2001, is to a score that features Haydn's Piano Trio No 28 in E major as well as modern compositions for piano and accordion.
A former dancer with the Swedish Royal Ballet and NDT, Inger has created many works for both NDT and NDT 2. His 2020 piece for NDT 2, IMPASSE, to the music of French-Lebanese jazz trumpeter and composer Ibrahim Maalouf, celebrates the strength of togetherness over isolation in our world today.
Opening 16–19 February at Sadler's Wells Theatre, the company then tours to Norwich, Nottingham, Plymouth, Canterbury, Inverness, Newcastle, Dublin and Edinburgh.