NE Actor Wins Prague Fringe Award
Published: 21 June 2013
Reporter: Helen Brown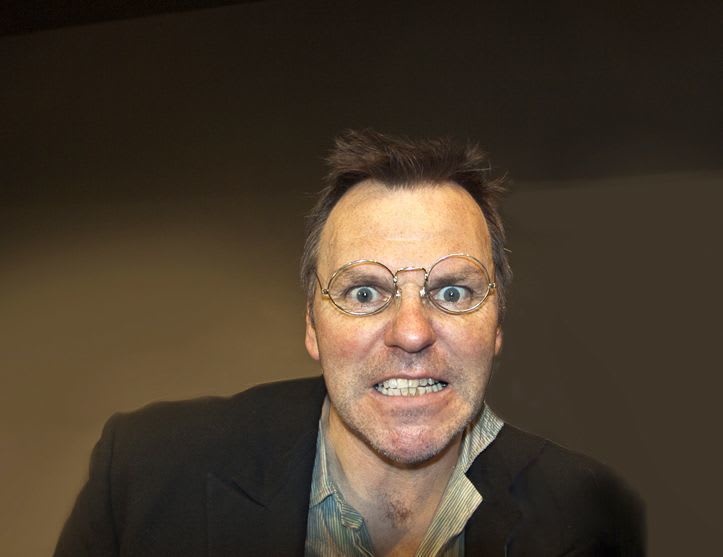 Teesdale actor Gordon Duffy-McGhie has won the Outstanding Performance Award at Prague Fringe Festival with his innovative one-man show, A Dog's Heart. He shares the top spot with Canadian artist Alon Nashman's Kafka & Son.
He is absolutely thrilled. "It makes all the hard work totally worthwhile", he said when he heard the news. "To get this award is really quite an honour, I'm chuffed to bits.
"This is something I do in my spare time along with my colleague Rob Bullard. A Dog's Heart is our third production. An adaptation of Mikhail Bulgakov's (Master and Margarita) novel, the piece is an amusing, if slightly surreal story of a Russian professor of plastic surgery who pops a human pituitary gland of a recently deceased drunk into the a stray proletarian dog."
The Prague Fringe Festival, which is modelled on the Edinburgh Fringe, only smaller, is in its 13th year and has gained a highly-acclaimed international reputation in theatre circles. This year the festival featured the work more than 200 artists who produced a wide variety of alternative theatre, dance music and comedy, showcasing performances from around the world, performed in English, or if not, at least accessible to English-speaking audiences.
Middlesbrough College will be proud of Duffy-McGhie's success. As a lecturer in Performance at the college, he has a great reputation for innovation.
"I really enjoy working with the students, I feel it's very important to them to gain hands-on experience of performance and this is the third year they have produced and performed something for the festival. This year, it was an imaginative production of Alice, based on Alice in Wonderland, which also went down very well and the students thoroughly enjoyed the experience."
Duffy-McGhie admits to being a bit obsessed with theatre. His earlier career found him in such TV favourites as All Creatures Great and Small and Emmerdale. Trained at the prestigious Parisian L'Ecole Internationale de Theatre Jacques Lecoq, which specialises in physical theatre, Duffy-McGhie enjoyed 20 years as an actor, jumping vocations when he married and settled in Barnard Castle in 1985.
"Teaching is my profession and my passion but performing has always been my first love, particularly the physical side of theatre. I can't get enough of it."
Discussions for local performances of are underway. To keep up to date, visit simianfeatures.co.uk.