NE Culture Awards Nominees
Published: 22 March 2012
Reporter: Peter Lathan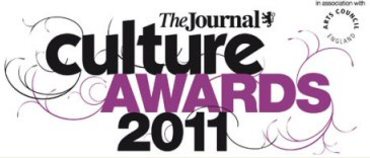 The nominees for the Journal Culture Awards 2011, the annual celebration of cultural achievement in the North East organised by regional newspaper The Journal, have been announced.
Theatre is well represented on the Writer of the Year category, with nominations going to playwrights Michael Chaplin and Alison Carr who are in competition with children's novelist David Almond, many of whose books have been adapted for the stage.
Nominated in the Performing Artist of the year category is Sian Thomas who appeared in the Northern Stage/Sheffield Theatres production of Albee's Who's Afraid of Virginia Woolf? and John Hodgkinson who played MP Chris Mullen in Live Theatre's A Walk On Part, which was written by Michael Chaplin. They are in competition with clog dancer Laura Connolly.
Both of these plays are nominated for the Performance of the Year category, along with balletLORENT's young children's dance piece Underneath the Floorboards.
In the Newcomer of the Year category are a writer and a musician, along side GIFT, the Gateshead International Festival of New Theatre.
The winners will be announced at a ceremony on 16th April at the Gala Theatre in Durham.