News from North of the Border
Published: 6 September 2015
Reporter: Sandra Giorgetti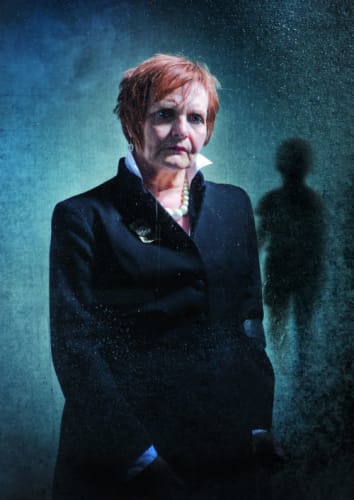 It is always interesting to read the closing information from the Edinburgh Festival Fringe and The Edinburgh International Festival.
This year's Fringe was comprised of 50,459 performances of 3,314 shows in 313 venues across the city with 49 countries represented.
Ticket sales were up more than 5% on last year and for the first time complimentary tickets were available for cared for children and young people. Another first was the Royal Mail issuing a special Fringe postmark for the Festival period.
And of course you can't mention firsts and the Edinburgh Festival Fringe without mentioning The Scotsman Fringe First Awards, the Festival's longest-running and most prestigious awards—the winners of those and the other award schemes are listed separately.
The Edinburgh International Festival also had a good year with its programme of classical music, theatre, opera and dance which included celebrations for the 50th anniversary of the Festival Chorus.
Over 2,300 artists from 39 nations gave performances to an audience that totalled over 435,000 in number from 78 nations.
The Encounter from Complicite and Simon McBurney, Antigone directed by Ivo van Hove with Juliette Binoche and Lanark by David Grieg, directed by Graham Eatough for the Citizens Theatre were amongst the notable theatre events.
The fun doesn't stop just because August is over of course.
This month sees the première of To Begin…, a community project from the National Theatre of Scotland based on the real life stories of people in the communities of Forres and Wigtown.
Directed by associate director Simon Sharkey, each show will be played by Lewis Howden, John Kielty, Fletcher Mathers, Frances Thorburn and members of the Forres and Wigtown local communities.
In Forres, the production will be presented as part of the Culture Day 2015 programme and in Wigtown as part of Wigtown Book Festival. The events are suitable for those aged seven and over.
The National Theatre of Scotland is to produce a book documenting the To Begin… project
Scotland's only circus centre, Full Cirqle, presents its first gala evening in October, Portobello Loves Circus.
All proceeds from the centre's artists' performance will be invested in much-needed building upgrades.
In the meantime, in Glasgow, Tron Theatre Company is making ready its adaptation of Henrik Ibsen's Ghosts.
Alison Peebles will play Helen Alving; she will be joined on stage by Laurie Ventry, Billy Riddoch, Scarlett Mack and John Hogg.
This adaptation was written by Megan Barker and will be directed by Andy Arnold with a score created by Ross Brown. It runs from 7 to 24 October.