Northern Ballet premières new ballet for children
Published: 1 September 2014
Reporter: Vera Liber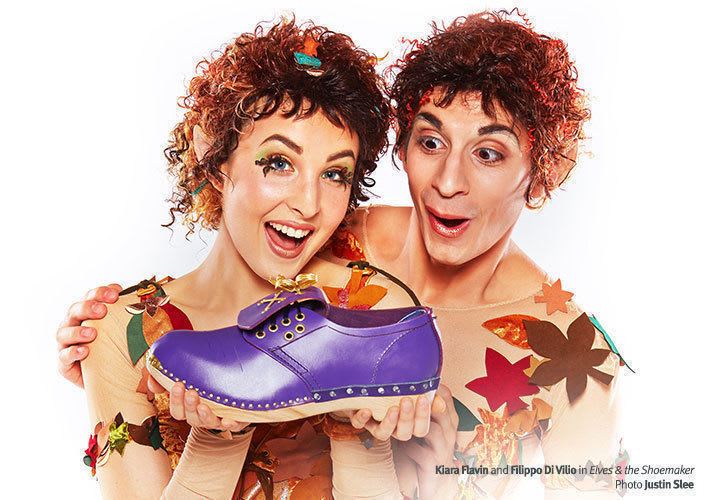 Northern Ballet's new ballet for children, Elves & the Shoemaker, will have its world première in Leeds this autumn before touring to 16 venues across the UK in spring 2015, including performances alongside Northern Ballet's national tour.
Elves & the Shoemaker, choreographed by Northern Ballet's Ballet Master Daniel de Andrade, is the latest in Northern Ballet's series of Short Ballets for Small People, which already includes Ugly Duckling and Three Little Pigs and aims to produce ballet specifically for young children and to engage families in theatre, art and music.
The short ballets have been seen live by more than 53,000 people, and on TV by more than 300,000 people in the CBeebies TV adaptations, for which Ugly Duckling received a Children's BAFTA.
Children from St Anthony's Primary School in Beeston, Leeds have been involved in the creation of the ballet. Nine children were selected to take part, all of whom have had no previous exposure to dance, working with Ballet Master Daniel de Andrade and giving their feedback to help shape the ballet.
Retelling the famous Brothers Grimm story about a poor and hard-working shoemaker who receives some much-needed help from two elves, Elves & the Shoemaker will be set to an original score composed by Philip Feeney with set designs by Ali Allen.
Selina McGonagle, Director of Learning at Northern Ballet, said, "we are delighted to be giving young children and families the opportunity to experience our latest children's ballet.
"It's really great that this time we are touring more widely across the UK giving even more audiences the chance to experience this truly magical performance."
Northern Ballet is renowned for its full-length narrative productions which embrace popular culture and take inspiration from literature or opera or give a unique interpretation of classical ballets.