Noughts & Crosses for Salford
Published: 4 December 2022
Reporter: David Upton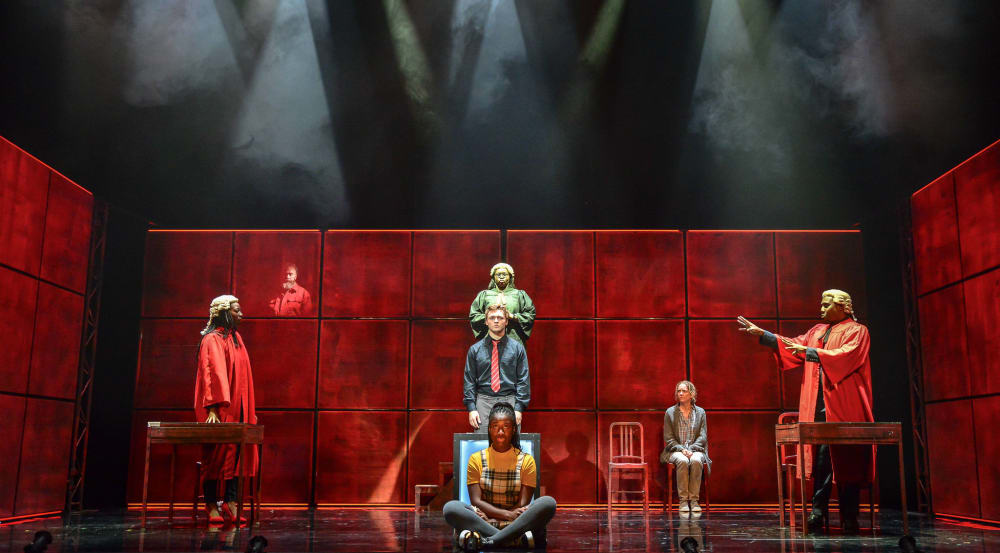 Pilot Theatre's production of Malorie Blackman's Noughts & Crosses comes to The Lowry in Salford January 17-21.
Sabrina Mahfouz's adaptation of Malorie Blackman's young adult novel of first love in a dangerous fictional dystopia will be led by Effie Ansah and James Arden in their first leading roles as Sephy and Callum.
Sephy is a Cross and Callum is a Nought. Between them are racial and social divides. A segregated society teeters on a volatile knife edge.
Noughts & Crosses first toured in 2019 as the first co-production between Pilot, Derby Theatre, Belgrade Theatre Coventry, Mercury Theatre, Colchester and York Theatre Royal who in 2018 formed a new partnership to develop, produce and present theatre for younger audiences.
The Pilot Theatre production was seen by more than 30,000 people on tour.
Related listings

Noughts & Crosses - Malorie Blackman, adapted by Sabrina Mahfouz (Pilot Theatre)