Nureyev gala celebration
Published: 13 May 2022
Reporter: Vera Liber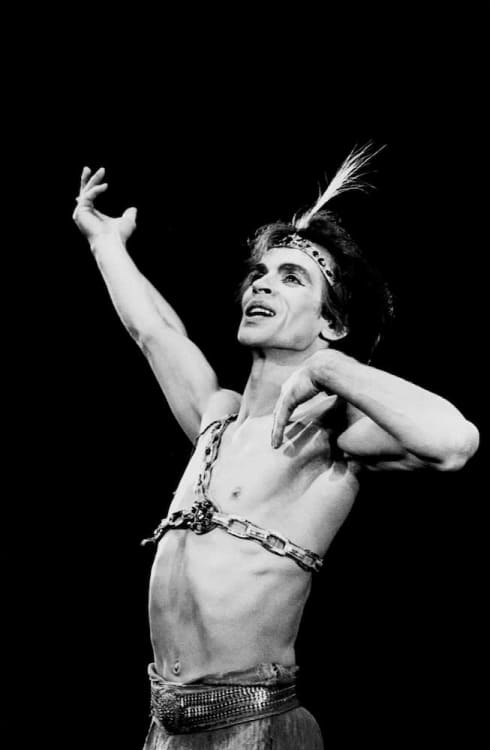 An international cast of 22 leading dancers will celebrate Nureyev's life and work in a gala performance, at the Theatre Royal Drury Lane 5–12 September 2022, curated by former Royal Ballet Principal Nehemiah Kish.
Performances will be hosted and introduced by former Director of The Royal Ballet Dame Monica Mason—who partnered Nureyev on a number of occasions—and Ralph Fiennes, who directed and acted in The White Crow about Nureyev's defection from Russia to the West. This introduction will be live on opening night, with a filmed version screened at subsequent performances.
The programme will comprise nine classical ballet excerpts representing highlights in Nureyev's career, performed by William Bracewell, Yuhui Choe, Alina Cojocaru, Cesar Corrales, Guillaume Côté (12 September), Benjamin Ella, Francesco Gabriele Frola, Emma Hawes, Francesca Hayward, Daichi Ikarashi, Oleg Ivenko, Natascha Mair, Hugo Marchand (5 and 6 September), Maia Makhateli, Vadim Muntagirov, Yasmine Naghdi, Natalia Osipova, Xander Parish, Iana Salenko, Marcelino Sambé, Alexandr Trusch and Marianna Tsembenhoi from companies including The Royal Ballet, Paris Opera Ballet, Dutch National Ballet, National Ballet of Canada and English National Ballet.
Forty musicians from the Royal Ballet Sinfonia will be conducted by David Briskin, Musical Director of the National Ballet of Canada. Costumes which draw on archival footage of Nureyev's performances have been created by ballet dancer turned designer Natalia Stewart.