Nutcracker opens ROH cinema season
Published: 16 November 2021
Reporter: Vera Liber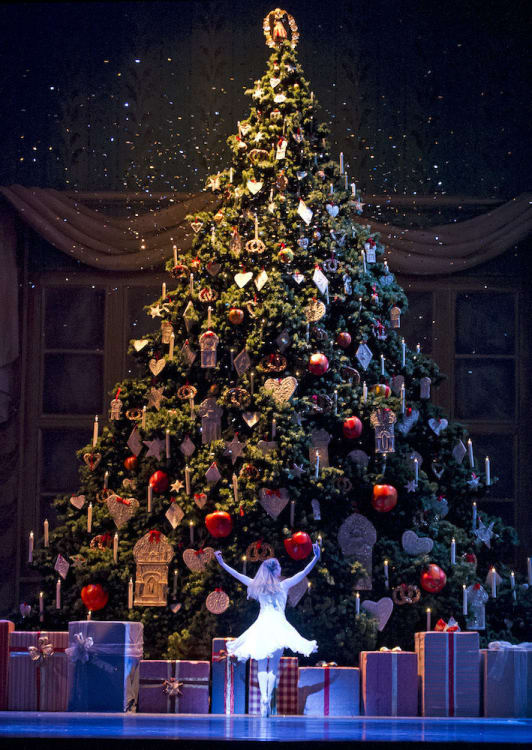 The Royal Opera House will open its international Cinema Season on 9 December 2021 with Peter Wright's production of The Nutcracker relayed live from 7:15PM to more than 700 cinemas in 12 countries.
The cinema relay features Akane Takada as the Sugar Plum Fairy, Cesar Corrales as her Prince, Isabella Gasparini as Clara and Luca Acri as Hans Peter (the Nutcracker). Encore screenings will run from Sunday 12 December 2021.
The ROH cinema programme, launched in 2008, will this year feature six major works from its 2021/22 season, including behind-the scenes footage, interviews and rehearsal insights.
The Royal Ballet Cinema Season will also include a Valentine's Day 2022 screening of Kenneth MacMillan's Romeo and Juliet and Swan Lake broadcast on 19 May.
The 2021/2022 Cinema Season will feature:
The Royal Ballet The Nutcracker live: Thursday 9 December 2021, 7:15PM / encore: Sunday 12 December 2021, 2PM
The Royal Opera Tosca live: Wednesday 15 December 2021, 7:15PM / encore: Wednesday 19 January 2022, 7:15PM
The Royal Ballet Romeo and Juliet special screening: Monday 14 February 2022, 7:15PM (performed 3 February 2022) / encore: Sunday 20 February 2022, 2PM
The Royal Opera Rigoletto anniversary screening: Thursday 10 March 2022, 7:15PM (performed September 2021) / encore: Sunday 13 March 2022, 2PM
The Royal Opera La Traviata live: Wednesday 13 April 2022, 6:45PM / encore: Sunday 17 April 2022, 2PM
The Royal Ballet Swan Lake live: Thursday 19 May 2022, 7:15PM / encore: Sunday 22 May 2022, 2PM