Obituary: John Thaxter
Published: 1 February 2012
Reporter: Philip Fisher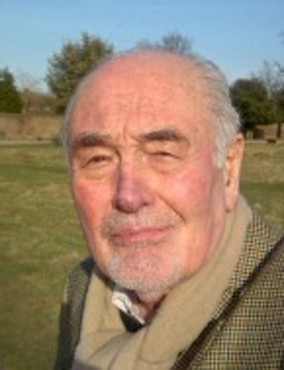 John Thaxter, who died overnight in his mid-80s, was a man characterised by enthusiasm.
His main career was with the company that became BT, involved with IT projects in the days before most people had developed an understanding of computers. More specifically, he designed, built, commissioned and implemented several major on-line computer systems including the innovative Directory Enquiry system.
As a side-line, he became a theatre critic writing for the Richmond and Twickenham Times and subsequently The Stage and British Theatre Guide, for both of whom he was reviewing regularly, even during his final illness.
He was one of those critics who could normally find something good to say about almost any production with a particular penchant for leading actresses, even when others were struggling to find many plus points. He was, though, a shrewd and very experienced observer who could always distinguish the good from the less so.
John was a great promoter of BTG, not only writing reviews and providing an annual summary of obituaries but also ensuring that we received due recognition on Wikipedia. We were not alone, as his enquiring mind was put to good use in recent years, contributing to many entries on the online encyclopaedia.
He was a regular at opening nights, respected by all and willing to have a chat and a laugh with all. He was also a mainstay of the Critics' Circle Drama Section, regularly attending meetings.
With his receding hairline and goatee beard, John looked like an older version of Lenin but was far more genial. He always had time to support others who needed assistance and he proved to be a fount of knowledge.
This combined innate intelligence with a comprehensive library that filled a fair proportion of his home in Twickenham.
His other great loves were photography and walking, which he used to combine in the lovely parks around his home.
John was a widower and is survived by his two grown-up children.