Once more unto the breach for Jamie
Published: 11 March 2012
Reporter: David Upton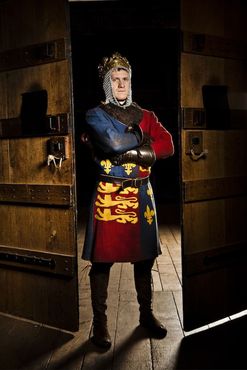 Liverpool Everyman and Playhouse has pulled together a prominent ensemble cast, including Brid Brennan, Nigel Cook and Matthew Flynn, who will join Jamie Parker in the title role of Henry V, directed by Shakespeare's Globe artistic director Dominic Dromgoole.
Henry V is at the Liverpool Playhouse from Thursday to Saturday April 12-28 prior to a five-week tour before it returns to co-producers Shakespeare's Globe from June 7 to August 26.
Parker returns in Henry V, having performed as Prince Hal in both critically acclaimed productions of Henry IV Part 1 and 2 at the Globe. He was an original cast member of The History Boys (National Theatre), performing in the London, world tour and Broadway productions as well as the film. Other work includes The Revenger's Tragedy (National Theatre) and films Valkyrie and The Journey Home.
Dominic Dromgoole, Artistic Director of the Globe will direct Shakespeare's masterpiece about the turbulence of war and the art of peace, completing his interpretation of the three plays that follow Henry from a wild adolescent to a heroic King. Designer Jonathan Fensom and composer Claire Van Kampen will join Dromgoole once again having worked with him on Henry IV Parts 1 and 2.
Details: www.everymanplayhouse.com