Panto News: June 2013
Published: 30 June 2013
Reporter: Simon Sladen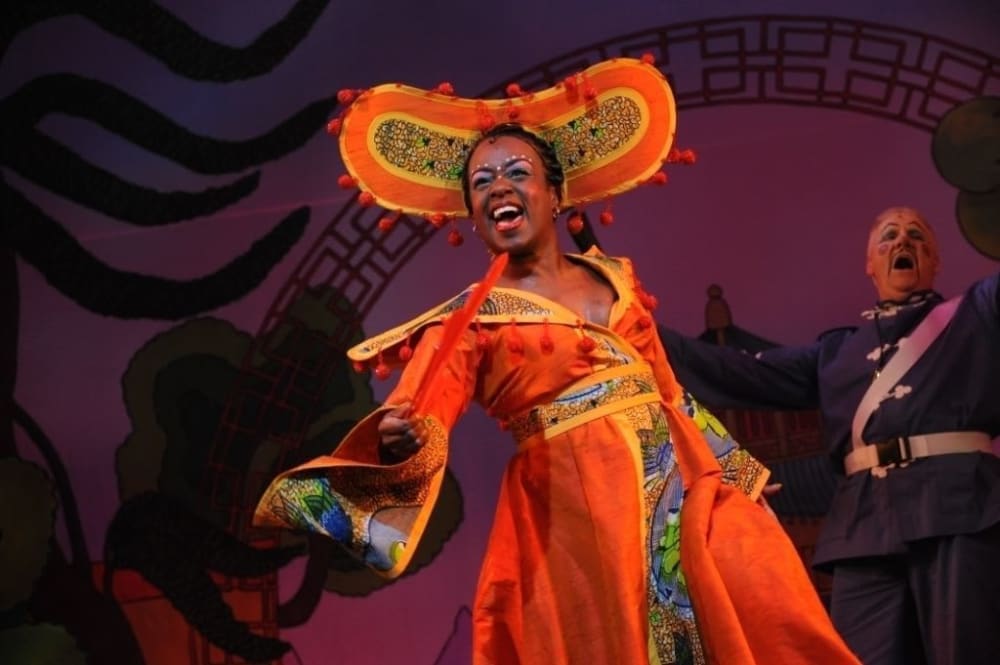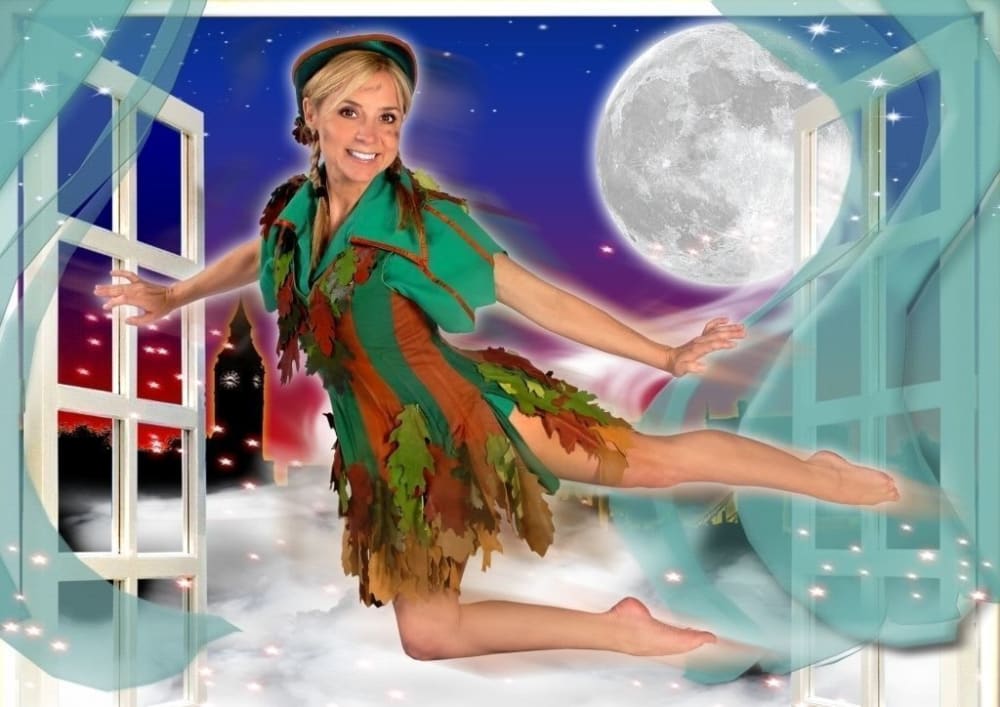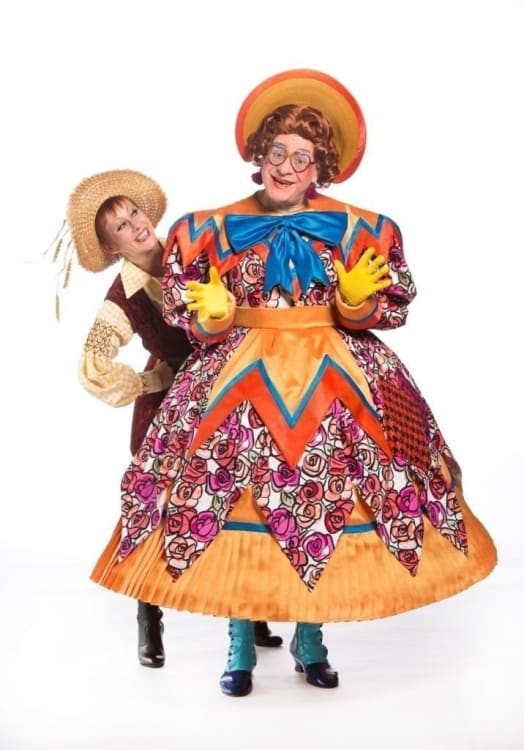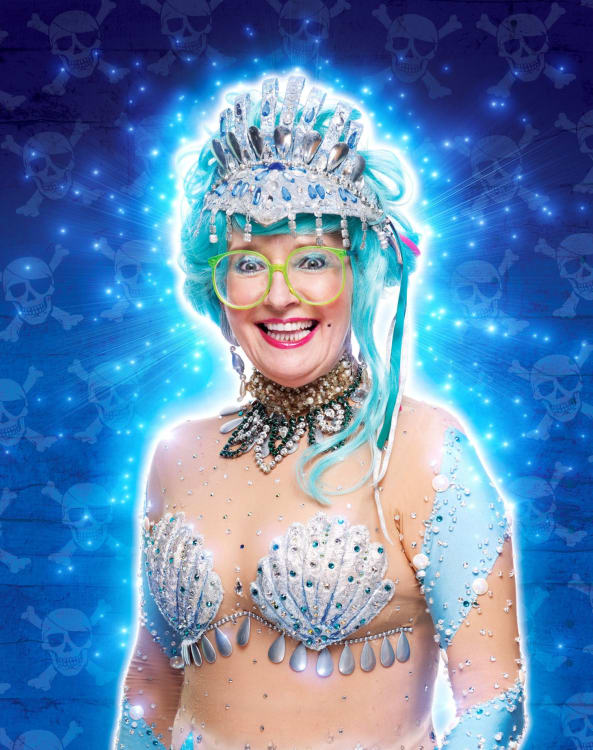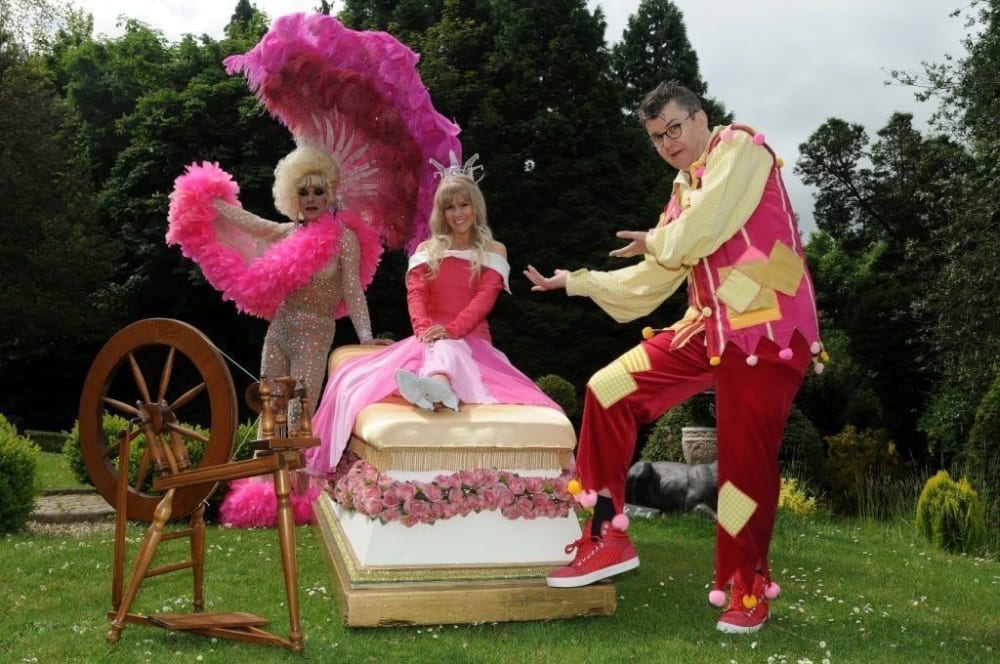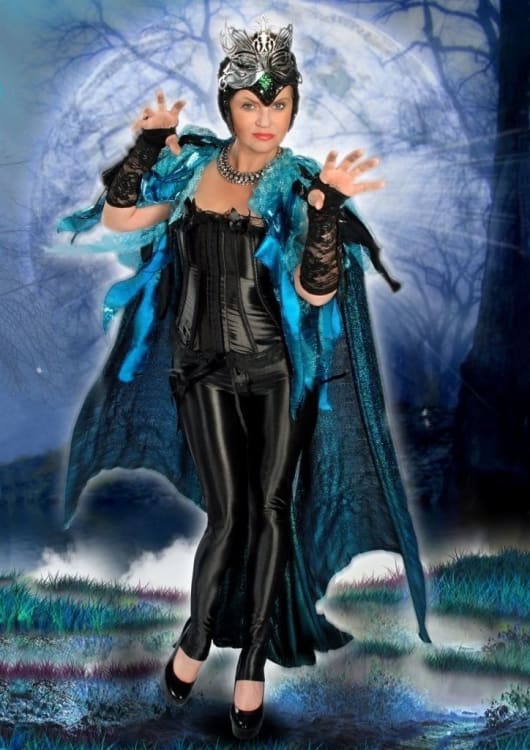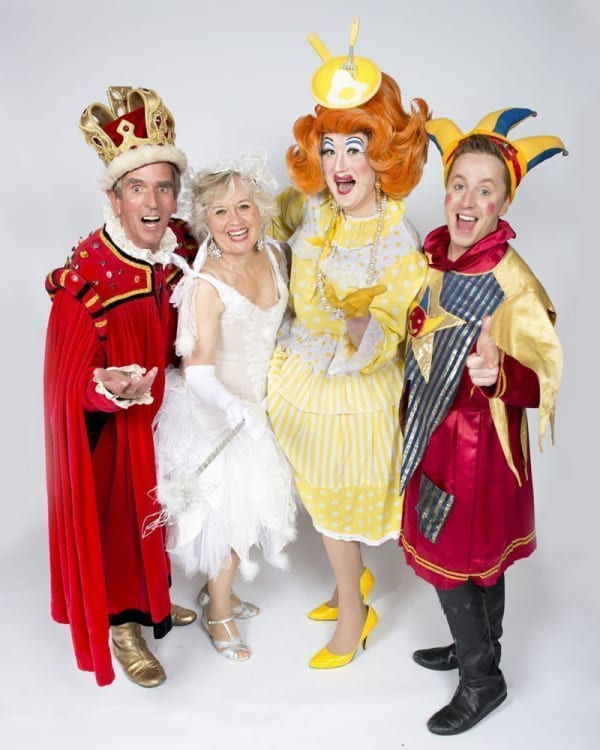 With June almost over, the nights are now drawing in after the summer solstice and it's only a matter of time before shops start stocking their Christmas ranges with fewer than six months left until the big day itself.
This year's pantomime season looks set to commence on 21 November 2013, when Puss in Boots at the Greenwich Theatre opens, and will finish on 2nd February 2014 when Birmingham Hippodrome's Snow White closes. Over 300 professional productions will play to audiences throughout the UK and Ireland, as well as further afield, bringing panto joy to all involved as audiences celebrate family, friendship, Christmas and pantomime together as one big happy family.
Last year over 1.5 Million Twitter uses came together to celebrate the wonderful world of pantomime on Wednesday 5 December: Panto Day. This year's Panto Day has been announced as Saturday 7 December and theatres are already planning lots of family friendly events before, during and after their shows.
Of course, although the season will begin in late November, productions take a year to plan with pantomime an all-year-round-job. Qdos Entertainment is currently looking for a production assistant, so if you have a passion for pantomime this is a wonderful opportunity work for the world's largest pantomime producer. More information can be downloaded here.
Likewise, earlier this month the Ambassador Theatre Group revealed details of a new theatre technicians apprenticeship scheme, which will see apprentices working in Ambassador Theatre Group venues and provide them the opportunity to work on a variety of productions, including pantomime.
With most pantomime auditions now over for Principal Cast, we have a good idea of what the season ahead holds, although we're still awaiting news from a number of key venues such as the New Wimbledon Theatre, Oxford Playhouse and Hackney Empire, with Cambridge Arts Theatre only very recently announcing that this year's title will be Robin Hood written and directed by Michael Fentiman.
Every individual theatre and company has its very own range of pantomime traditions and produces a very particular brand of pantomime for its particular audience. Pantomime as a genre is impossible to define, but that's what makes it such an enjoyable art form—anything is possible.
One company to have embraced this in recent years is Above The Stag with their LGBT pantos. Titles such as Robin Hood: Queen of Thieves, Sleeping Beauty: One Little Prick and Get Aladdin have titillated audiences and this month the company revealed 2013's title: Jack Off the Beanstalk. However, if Above the Stag are to pull Jack off, they need your help. Before they can open their new Vauxhall venue, having been evicted from their Victoria home due to the area's redevelopment, planning permission with a view to change the existing rail arch's zoning (from industrial to theatre) must be granted. More information about how you can help can be found in this Above the Stag newsletter.
Fairy Godmothers come in all shapes and sizes, and this month it was revealed that Doncaster's new multimillion pound arts venue CAST will be staging a pantomime in its inaugural year, just weeks after Doncaster Racecourse had 'stepped in' to host Cinderella. With two Cinderellas earmarked for the city, and theatre-arena pantomimes' struggle with the public perception of 'tent' venues as cold and uncomfortable, here's hoping that the people of Doncaster get behind both the racecourse initiative and that of their new venue. Competition is always healthy.
Pantomime is an art form dear to many performers' hearts and indeed you can tell who the real panto passionistas are by how many seasons they've racked up over the years. Once you break the five-year mark, it's very likely you'll continue performing and be known as a pantomime Dame, Comic or Villain with names such as John Inman, Les Dawson and Danny La Rue still fondly spoken about today as inspiring many performers to break into the Industry.
Sadly, this month three prominent pantomime performers passed away and our condolences go out to the friends and families of Bill Pertwee, Graham Walker and Peter Thorne, who brought fun and laughter to many a pantomime season.
With the season stretching to just over two months, just what do pantomime performers get up to for the rest of the year? Many, of course, perform, with Sheffield's resident Dame Damian Williams recently finishing a UK Tour as Tommy Cooper in Being Tommy Cooper and Paul Morse, who this year celebrates his Dame decade and sometimes works as an undertaker, touring in Rising Damp.
Fellow Dame Philip Meeks writes and this month a Dame jamboree took place at The Ambassadors, London for his latest play about another Dame: Margaret Rutherford. Nick Wilton and Antony Stuart-Hicks were also in attendance for an enjoyable evening of theatre and a real study of character in Meeks's Murder, Marple and Me. Meeks's latest play Kiss Me, Honey, Honey will also be of interest to panto fans as it will be directed by panto stalwart Sam Kane and stars Edinburgh panto favourites Andy Gray and Grant Stott.
Although many think the pantomime Dame has always been a member of the cast, she only really became a fundamental aspect of the genre in 1860. Since 2005, however, Donovan Christian-Cary has been the resident Dame at the Princes Hall, Aldershot and now panto lovers can learn much more about the venue's panto past with the theatre's wonderful new archive available online. They're still looking for a few posters, so if you have a copy, do let them know.
But what of this year? Pantomime posters are being finalised and signed off, printed in season brochures and made available on the web and many a theatre has already had its glitzy launch.
On Wednesday 12 June, sequins and stars descended on the Mount Hotel, Tettenhall Wood for the Qdos Pantomimes launch of Sleeping Beauty starring Joe Pasquale, Ceri Dupree and Lucy Evans which will run at the Grand Theatre, Wolverhampton this year.
Qdos has had a busy month announcing new additions to its twenty-four pantomimes this season, with Paul Burling and Dawson Chance and Willy revealed as joining Craig Revel Horwood and Lisa Riley in Southend's Snow White.
Bradford's Alhambra theatre also revealed additions to its pantomime bill with the Acromanics and Masashi Fujimoto joining Billy Pearce and Chico in Aladdin, whilst Shane Ritchie Jnr joins Joe McElderry in Hayes's Cinderella.
Vicky Entwistle, Brendan Sheerin, John Evans and Nigel Ellacott have been revealed as the stars of this year's Sleeping Beauty at Llandudno's Venue Cymru and it was also announced that Martin Ramsdin and David Robbins will join Shane Richie as Ugly Sisters to his Buttons at the Wycombe Swan.
Brian Godfrey and Ben Watson join Lynda Bellingham in Dick Whittington at the White Rock, Hastings, whilst in Belfast Hilary O'Neil joins May McFettridge and Lorraine Chase in the Grand Opera House's Sleeping Beauty.
Having appeared for First Family Entertainment as Hook in Wimbledon, Manchester and Bristol, David Hasselhoff jumps ship for his first season with Qdos in Nottingham. He'll be joined at the Theatre Royal by Barney Harwood as Pan and Su Pollard as the Magical Mermaid in what looks set to be a new version of the tale considering Pollard's billing.
David Hasselhoff played Wimbledon back in 2010 and his casting is part of a now firm tradition of the venue's to headline with international stars. We still don't know who will set foot upon the New Wimbledon Theatre's stage this year, but it has been revealed that 2011's Idle Jack, Kev Orkian, will give his Muddles in Milton Keynes for First Family Entertainment, alongside Shaun Dalton's Prince, having appeared as Buttons at the venue last year. Joining Orkian is another Wimbledon veteran, Warwick Davis, who played chief dwarf Prof in 2008 and 2012's Snow White, a role will reprises for the Milton Keynes Theatre production.
First Family Entertainment will also be producing Snow White at the Regent Theatre, Stoke on Trent, last seen at the venue in 2008. Jonathan Wilkes will return for his eighth panto season at the venue and will be joined again by comedy partner Christian Patterson as the Henchman.
UK Productions has announced that Steve Speirs, Chris Edgerley and Sean Jones will star in Rhyl Pavilion's 2013 pantomime Aladdin, with Matt Lapinskas joining the cast of Bromely's Cinderella and Sherrie Hewson getting ready to wave her wand over the Sunderland Empire's production of the same name.
Lydia Louisa joins Andy Scott-Lee in the Broxbourne Civic Hall's Aladdin for Paul Holman Associates, which has also announced that Richard Blackwood will play Muddles in Catford's Sleeping Beauty alongside Jamie Steen as Nurse Katy Coughdrop.
John Lyons will appear for the company as King Crumble in Watersmeet Live's version of the tale, whilst Dames Ian Mowat, Jolyon Dixon and Michael Fordred get set to don their frocks in Worthing, Weston-super-Mare and Rickmansworth.
SClub7's Tina Barrett, Rik Gaynor, Danny Young and Jon Moses will star in the Pomegranate, Chesterfield's Beauty and the Beast, with Superstar's Moses representative of Paul Holman Associates' casting trend this year of Principal Boy headliners.
Asa Elliot stars as Aladdin in Telford, Stefan Booth as Prince in Redhill and X-Factor's Marcus Collins as Jack in Derby, where will be joined by Cheryl Fergison as the Spirit of the Beans.
With Jack the Giant Slayer coming out on film earlier this year and released on DVD next month, the title does seem to be enjoying great popularity this year, even though First Family Entertainment hasn't produced it since 2006.
Imagine Theatre's production at Reading added Ken Morley, Debbie McGee, Jon Clegg and Richard Morse to its line up this month, whilst the company also revealed some of the cast for De Montfort Hall's first pantomime in eighteen years.
Aladdin will be written and directed by the Hackney Empire's Susie McKenna and will star another well known Hackney face, Tameka Empson, as the Empress of China, a role she played in 2009. Empson is joined by Hardeep Singh Kohli as the Genie of the Lamp and Martin Ballard, who leaves his Dame residency at Loughborough to play one of the Chinese Policemen.
Having appeared together in Maidstone last season, Danny Young and Chloe Madeley will be re-united in York for Blue Genie's Dick Whittington at the Barbican, which also stars Daniella Westbrook as Queen Rat. The company is also producing the Hazlitt Arts Centre's Dick Whittington in Maidstone, where Kate Richard will play Queen Rat alongside Keith Jack's Dick Whittington, Jimmy Burton Iles's Sarah the Cook and Cerrie Burnell's Alice Fitzwarren whilst in Whitley Bay, Sarah-Jane Honeywell joins the cast to take on the title role of Peter Pan.
In Clacton, Jeff Brazier is set to play the role of Pan for Polka Dot Pantomimes, with Natalie Cassidy starring as the Fairy in the Thameside Theatre, Gray's Jack and the Beanstalk alongside Wain Douglas's Dame.
Josh James joins the cast of Theatre Severn's Sleeping Beauty for Evolution Productions, having played Prince Charming for the company in Chatham last year, whilst Britain's Got Talent finalist Steve Hewlett takes on the role of Herman the Hencham in Chatham's panto this year: Snow White.
Stuart and Jane Loughland of Magic Light Productions return to Theatr Colwyn in Dick Whittington as Dame Dottie Dumpling and the Spirit of the Bells and having brought Treasure Island to the Ropetackle, Shoreham in 2012, Tom Beard brings his Aladdin to the venue for 2013 and will play the villainous Abanazar.
Other announcements this month include Joseph Gale at the Haverhill Arts Centre, Angela Webb at the Leatherhead Theatre, Sarah Thomas and Jonny Freeman at the Buxton Opera House and Jen Pringle and Rebecca Keatley at the Harlow Playhouse.
Every year, a number of performers return 'home' to a venue which has become part of their Christmas and in which they constitute part of many audience members' extended families. Confirmed returners announced this month include Luke Glover at the Blackfriars Theatre, Boston, Greg Castiglioni at the Millfield Theatre, Edmonton and James Nickerson and Steve Wickenden at the Theatre Royal, Bury St Edmunds.
Wickenden last played Dame at the venue in 2012, but will return as Wishee Washee this year, with the Theatre Royal, Norwich's resident Dame Richard Gauntlett also swapping stock roles to play Buttons in the venue's 2013 production of Cinderella.
Returning for what is being billed as his last ever Dame, Kenneth Alan Taylor stars in Nottingham Playhouse's Jack and the Beanstalk alongside regulars Rebecca Little and John Elkington, whilst in Harrogate, Katy Dean and Philip Stewart return to the venue alongside Steve Huison, who makes his Harrogate, but not pantomime debut, in Sleeping Beauty.
Howie Watkins returns to the Isle of Wight to headline the Medina Theatre's Jack and the Beanstalk, with familiar faces Bonnie Langford, Jamie Brook, Peter Gordon and Kit Hesketh-Harvey returning to Guildford in the Yvonne Arnaud's Cinderella.
And if all this talk of pantomime has whet your creative appetite, then why not pick up a pen and design a pantomime dame's dress? The Lowther Pavilion is looking for an egg-cellent outfit for this year's show Mother Goose. Details of the competition can be found on the Lytham St Annes Express web site. Good Cluck!
Note: This article was updated on 07/07/13 to reflect the news that CAST Doncaster will be staging a pantomime in its inaugral season.