Pleasance Futures 2022
Published: 3 May 2022
Reporter: Sandra Giorgetti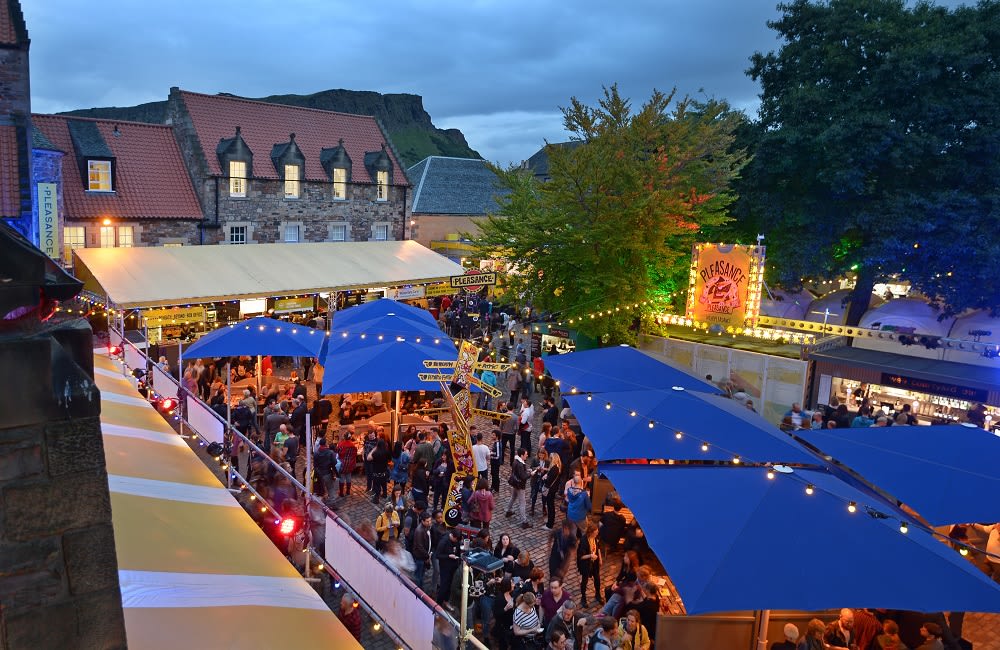 Pleasance Futures provides support to emerging artists to present their work at the Edinburgh Fringe.
It is one of a kind and accounts for 80% of the open access direct financial support to performers and writers at the Festival.
This year, the fund breaks its own record, investing more than £150,000 worth of in-kind and direct financing to 23 productions.
Anthony Alderson, director of the Pleasance Theatre Trust, said, "at the Pleasance, it's vital that we provide opportunities for artists who may not be able to present work without support. The various programmes provide in-kind and financial support as well as offering important partnerships, mentoring, development and dramaturgy. Through these schemes, we are able to ensure we are working with outstanding new theatrical voices as well as improving the diversity of artists staging work. These 23 shows address important issues, merge style and present bold new ideas. I can't wait to see them all."
Amongst the productions are live rap, trap and drill show Rapsody, Made In India Britain performed by Rinkoo Barpaga in British Sign Language with live voiceover, Shewolves in partnership with Leicester Curve about forging friendships when you're a bit weird and erotic thriller Svengali.
Pleasance Futures is funded by registered charity Pleasance Theatre Trust which receives no regular funding and operates as a not for profit.