Protein En Route to Common Ground at GDIF
Published: 22 July 2022
Reporter: Vera Liber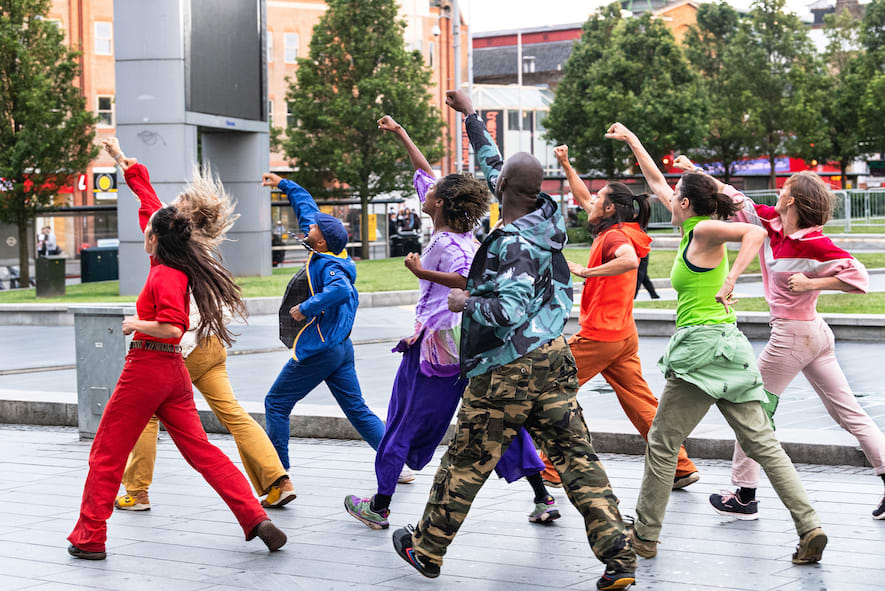 Luca Silvestrini's Protein will feature in Greenwich+Docklands International Festival with En Route to Common Ground, which will move through the streets and public spaces of Woolwich, where elements of performance will interact with the landscape of the route.
Alongside the dancers and musicians, community performers, including a youth group from Tramshed, Some Voices Choir, the Caribbean Social Forum and a group of adults who have been gathered by Protein specifically for the festival, will perform snippets of dance and music. Groups taking part include: .
Audiences will meet at Woolwich Common and be guided in groups by a performer, then pass through the 19th century St George's Garrison Church and to the town centre. Finally, they will arrive at Royal Arsenal Riverside for a celebration.
En Route was originally performed in Woolwich in 2021, made with local people whose stories and experiences informed the making of the show. En Route to Common Ground will further enhance its sense of locality with the inclusion of community participants.