Rita's back on the road
Published: 30 July 2020
Reporter: Peter Lathan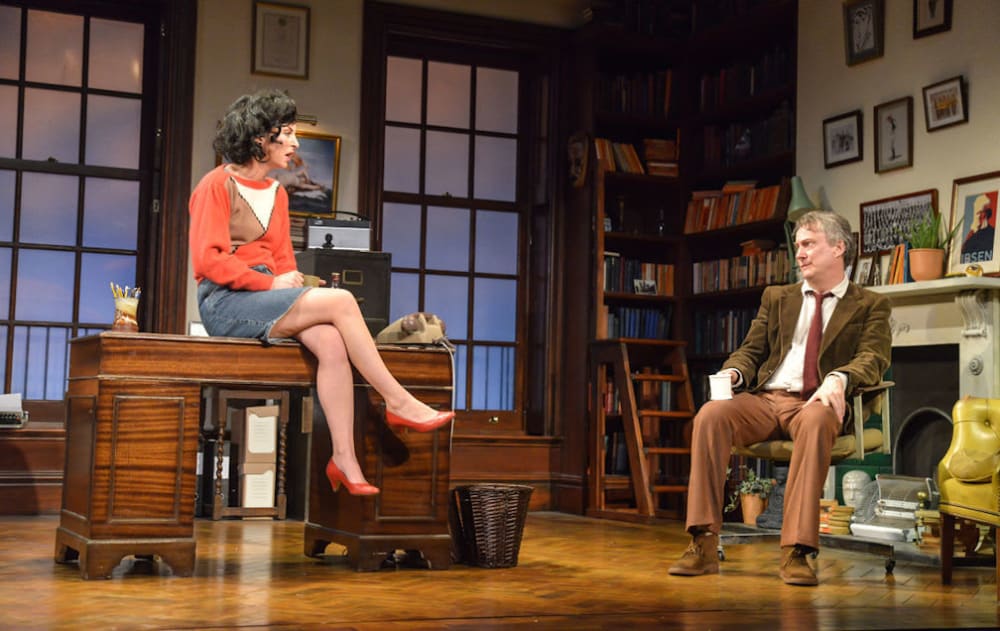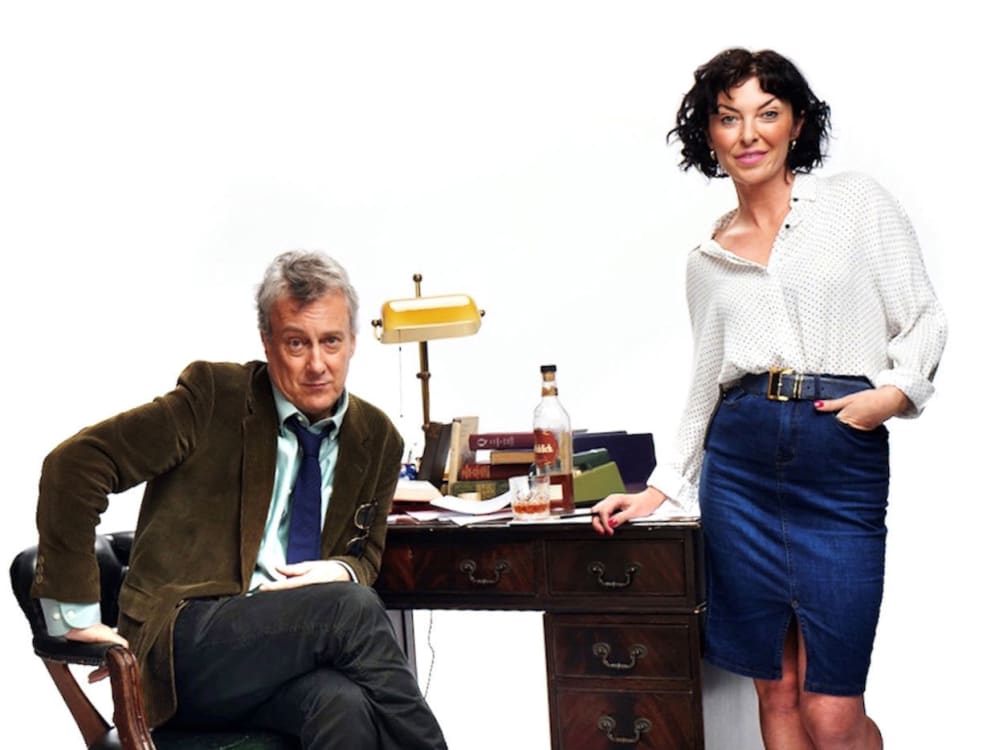 A hugely popular production of Willy Russell's Educating Rita, produced by David Pugh, directed by Max Roberts and starring Stephen Tompkinson and Jessica Johnson, is to be revived for an outdoor run in Cornwall's Minack Theatre.
The production was first seen at the Theatre By The Lake in Keswick and then went on a national tour which ended at Darlington Hippodrome, where the BTG reviewed it, on 17 August 2019. It was then revived for a 40th anniversary tour which was brought to a sudden halt with the arrival of the pandemic in March this year. Now it will run in the Porthcurno clifftop open-air theatre from 18 to 29 August in a specially shortened (by Russell) 110-minute, no interval version.
It's very much a North East production with Tompkinson coming from Teesside, Johnson from Wearside but living on Tyneside, and featuring a creative team from Newcastle's Live Theatre: Emeritus Director Max Roberts directs while lighting design is by Drummond Orr and sound design by David Flynn.
The production will rehearse at Live Theatre from 10 to 15 August before the company moves to Cornwall.
"It is thrilling to once again welcome actors back to Live Theatre," said Roberts. "The lockdown sadly forced the postponement of much of our 2020 season of Live Theatre shows and these rehearsals, which will obey social distancing and sanitising protocols, are a first but very welcome step towards re-opening the theatre.
"Cornwall's Minack Theatre, situated on the clifftops of Porthcurno Bay, provides a spectacular and atmospheric backdrop for live theatre and I'm looking forward to seeing Educating Rita playing there. Meanwhile back in Newcastle, Live has a fantastic programme of new work in development which, initially, will be presented across digital platforms from the autumn."