ROH Unlocked festival
Published: 24 June 2021
Reporter: Vera Liber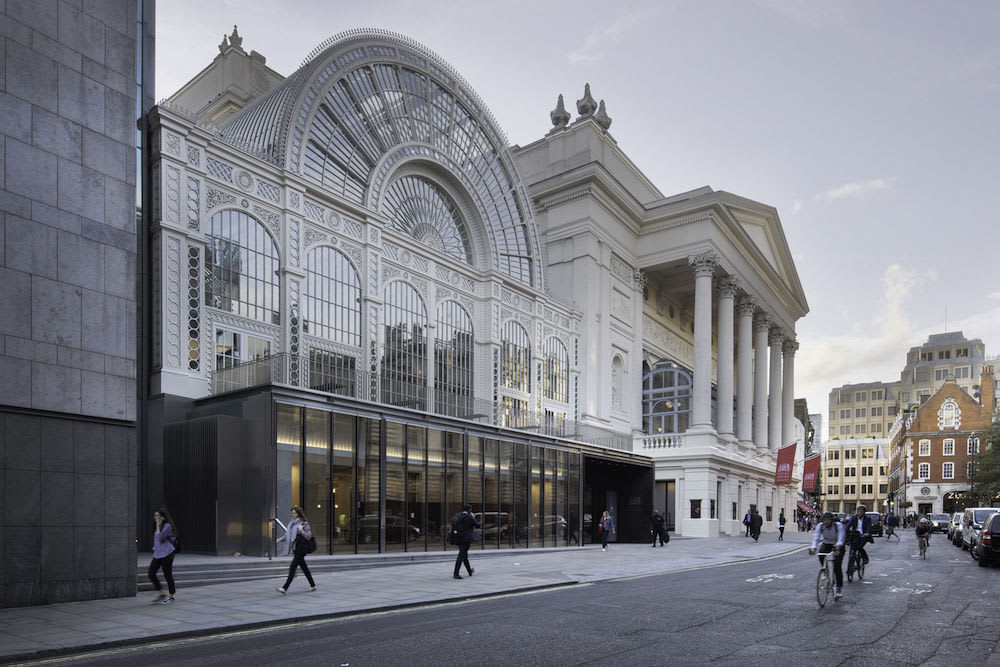 The Royal Opera House and Covent Garden will partner for ROH Unlocked, a month-long cultural programme including free pop-up performances, live music and workshops, as well as costume and pointe shoe displays across Covent Garden, in a festival of dancing, singing and creativity from 10 July.
The festival will kick off on Saturday 10 and Sunday 11 July with free open-air performances at the ROH Summer Stage on the Piazza from The Royal Opera Chorus, soprano Anush Hovhannisyan, singing workshops led by musician Aga-Serugo-Lugo and participatory dance workshops based on The Royal Ballet's Romeo and Juliet.
On Sunday 11, ZooNation Youth Company will performance and co-lead a workshop based on The Royal Ballet's Alice's Adventures in Wonderland giving audiences the chance to try both ballet and hip hop dance styles.
The ROH Story Shop, with Little Bulb theatre company, is a twenty-minute immersive theatrical experience featuring tall tales and swashbuckling short stories set to original music.
The Theatrical Trail of Covent Garden is a self-guided adventure through a series of windows which have been taken over by the Royal Opera House's creative team to discover the history of one of London's most famous neighbourhoods and the world's best-known theatres, with highlights from Royal Opera and Royal Ballet.
A Pointe Shoe Window installation at The Royal Opera House Arcade will display pointe shoes re-imagined by ROKSANDA, ERDEM, Simone Rocha, Rejina Pyo, Halpern, and Liberty, in partnership with ROH. Those visiting this installation will also have the chance to enter the pointe shoe ballot with a chance to win one of the designer shoes, plus two tickets to an ROH performance, dinner for two at the Piazza Restaurant and a private tour of the Royal Opera House, by scanning the display's QR code on their smartphones.
Jillian Barker, Director of Learning and Participation at the Royal Opera House, said, "as the Royal Opera House resumes performances, we are delighted to unveil this unique and joyful celebration of ballet and opera, as well as of our historic and iconic location at the heart of the Covent Garden Piazza. With so many of us confined to our homes during the lockdown, it is fantastic to invite visitors to experience the best of ballet and opera, and to experience the beautiful and iconic Covent Garden location, in a COVID-secure way."