RSC's Richard III to be shown in cinemas
Published: 14 July 2022
Reporter: Steve Orme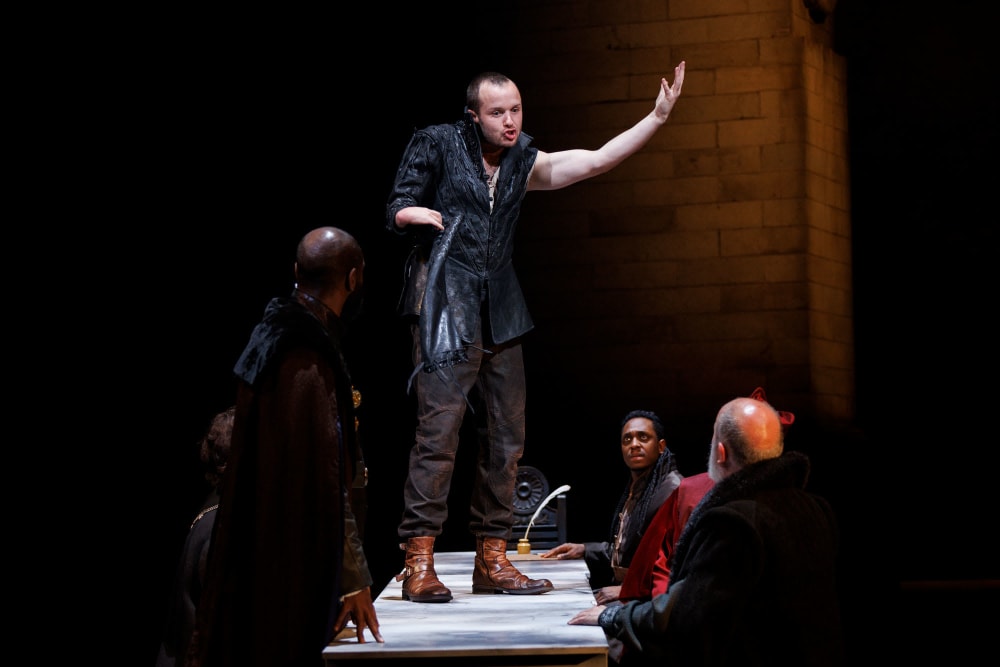 The Royal Shakespeare Company's current production of Richard III will be broadcast to cinemas across the UK from 28 September 2022.
Directed by Gregory Doran, the production features Arthur Hughes in the title role and is the first time in the RSC's history that a disabled actor has performed the part of Richard III.
Richard III will also be broadcast direct into UK classrooms for free on Thursday 24 November. This will include a supporting package of online resources which has been designed to give students an insight into the creative process and choices that directors and actors make as they prepare to stage a new production.
Both parts of Henry VI: Rebellion and Wars of the Roses will also be available to watch on demand via the Royal Shakespeare Company web site from Wednesday 13 July until Saturday 30 September 2022, with tickets £10 each.
Erica Whyman, acting artistic director of the RSC, said, "I'm delighted that we'll share Richard III on screen. Gregory Doran has directed a vivid and imaginative production in which Arthur Hughes is both terrifying and gloriously charismatic.
"We remain deeply committed to making our work as accessible as possible so I'm delighted that audiences in cinemas as well as students in their classrooms will be able to see this marvellous cast in Shakespeare's shockingly timely play about tyranny."
Richard III runs in the Royal Shakespeare Theatre, Stratford until Saturday 8 October.