Sarah Mantell wins Susan Smith Blackburn Prize
Published: 2 April 2023
Reporter: Sandra Giorgetti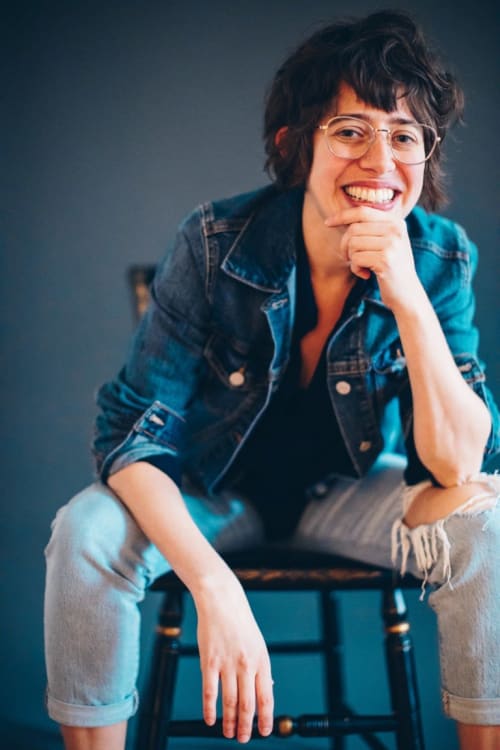 The US playwright Sarah Mantell has won The Susan Smith Blackburn Prize for In the Amazon Warehouse Parking Lot.
Mantell, who will receive $25,000, and a signed limited-edition print by renowned artist Willem de Kooning, is the first non-binary playwright to win the prize which this year celebrates its 45th anniversary.
They describe their prize-winning play as "a play about queer aging, capitalism, campfires and falling in love as the world ends"; it has a cast for seven women, trans and non-binary actors, all over 50.
In the Amazon Warehouse Parking Lot was chosen from a shortlist of ten selected from almost two hundred submissions by a panel including writer Julia Cho, stage director Rebecca Frecknall, choreographer / director Raja Feather Kelly, producer Eleanor Lloyd, actor / director / writer Lucian Msamati and actor Amy Ryan.
Those shortlisted are:
Anupama Chandrasekhar (India) The Father and the Assassin
Maryam Hamidi (UK) Moonset
Karen Hartman (US) New Golden Age
Katie Holly (Ireland) Her Hand on the Trellis
Kimber Lee (US) saturday
a.k. payne (US) Amani
Francisca Da Silveira (US) Pay No Worship
Zadie Smith (UK) The Wife of Willesden
Ruby Thomas (UK) Linck & Mülhahn
The Susan Smith Blackburn Prize is an international award recognizing outstanding writing for English-speaking theatre by women+ (women+ includes trans and non-binary playwrights).