Scottish Opera screens Humperdinck's Hansel and Gretel
Published: 30 January 2021
Reporter: Vera Liber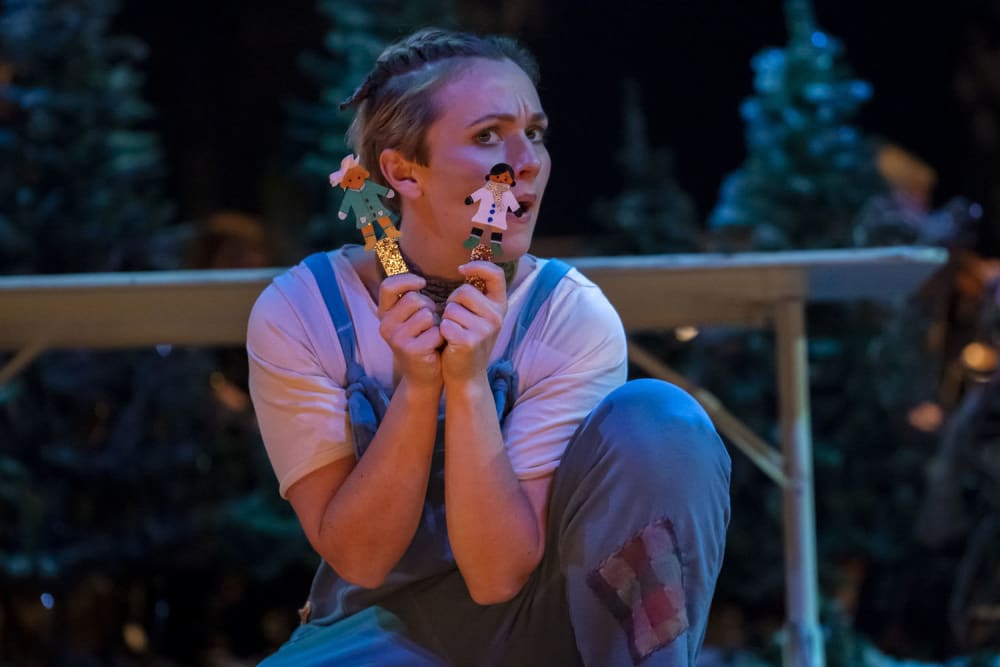 The latest offering from Scottish Opera: On Screen, filmed at Glasgow's Theatre Royal on 19 December, is Humperdinck's Hansel and Gretel, a modern adaptation of the classic fairy tale, from Wednesday 10 February. BBC Radio Scotland will also feature excerpts from the performance as part of Classics Unwrapped on 7 February.
Sung in English with staging by Daisy Evans, Humperdinck's opera tells the story of two children and their journey from an impoverished home into the mystery and danger of the woods.
David Parry conducts a cast including Kitty Whately as Hansel, Rhian Lois (La bohème 2020) as Gretel, Nadine Benjamin as Mother and The Witch, Phillip Rhodes as Father and Charlie Drummond (Così fan tutte, 2020) as The Sandman and The Dew Fairy, in a translation by David Pountney and with a reduced orchestration by Derek Clark. Humperdinck's chorus of gingerbread children is performed by a chorus of four adults.
Evans said, "with the current pandemic, everybody has had a difficult Christmas, so I wanted it to be about finding joy where we can, and about families celebrating together. And I also want it to encourage people to come back to the theatre, and to bring their children with them to make them want to be part of this experience, and to invest in it as part of our culture."
Scottish Opera's Head of Music, Derek Clark said, "despite a prolific composing career, Humperdinck's reputation rests solely on this one opera. The combination of a straightforward fairy tale with a musical language which owes a heavy debt to Wagner may seem an unlikely one, but in Hansel and Gretel, the mixture of simple tunes, like the famous 'Dance' duet, thrilling orchestral passages such as the 'Witch's Ride' and the 'Dream' pantomime, and the tender emotion of the children's 'Evening Prayer' produces a masterpiece which has kept its popularity for well over a century."