Sensory Symposium marks 10 years of Frozen Light
Published: 7 May 2023
Reporter: Sandra Giorgetti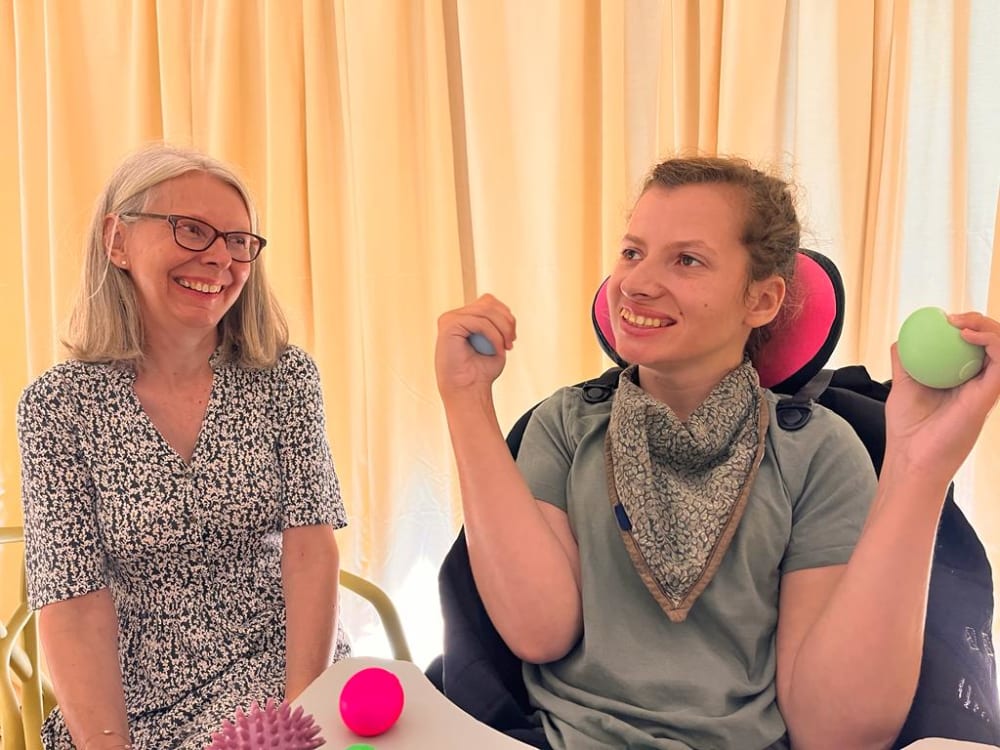 UK company for adults with profound and multiple learning disabilities Frozen Light is marking its tenth year and celebrating its appointment as an Arts Council National Portfolio Organisation with a special symposium.
Taking place later this month in Norwich, the Sensory Symposium aims to share knowledge and practice in this growing sector and is open to theatre-makers, programmers, academics, producers, directors and artists.
Amber Onat Gregory, co-artistic director of Frozen Light. said, "we're thrilled to be celebrating 10 years of Frozen Light in our home town of Norwich, joined by sensory theatre-makers and audiences from across the country. The day will see us looking ahead to the future of the sector, to ensure that audiences with profound and multiple learning disabilities are always included. It will be a jam-packed day filled with discussions, artist pitches and sensory activities. We can't wait."
Frozen Light has toured seven shows across the UK and was the first company to take a show specifically for audiences with PMLD to the Edinburgh Fringe Festival. It has worked with practitioners in New Zealand and during the pandemic created The Frozen Light Podcast and its first digital production, 2065:The Multi-Sensory Movie.
The event will be accessible for people with PMLD; main sessions will be supported by BSL interpreters and a chill-out space and RevoLOO will be available on site.
Sensory Symposium takes place on 25 May starting at 10:30 (ends 5:15PM) at The Garage, 14 Chapel Field N, Norwich NR2 1NY. Tickets are £20.