Polunin and Cojocaru in new Romeo and Juliet at Albert Hall
Published: 7 February 2020
Reporter: Vera Liber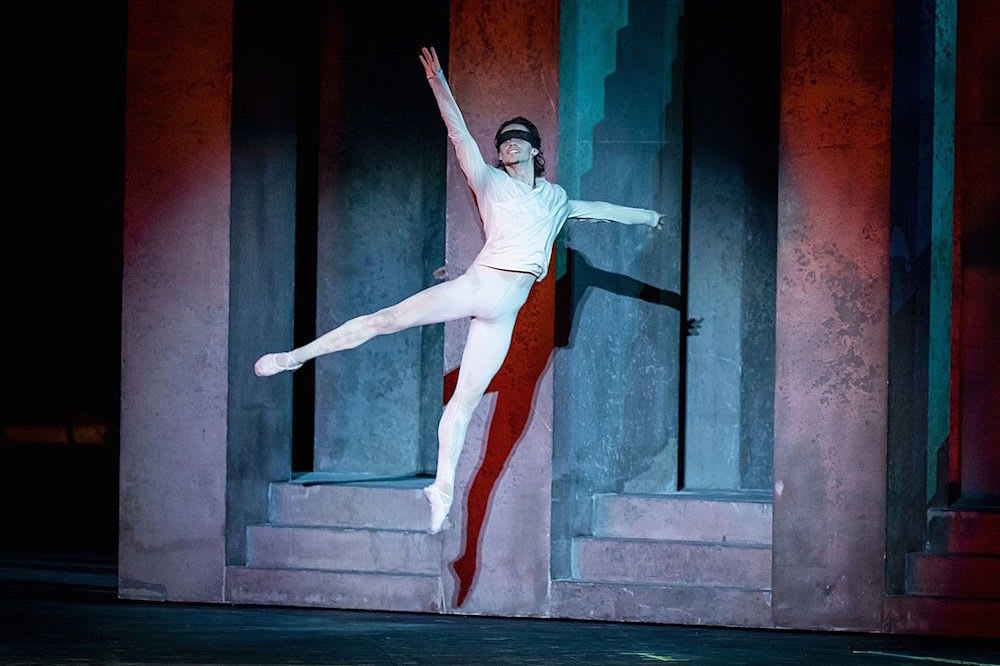 Sergei Polunin will perform as Romeo alongside Alina Cojocaru as Juliet for just one night in dancer and choreographer Johan Kobborg's new version of Romeo and Juliet at the Royal Albert Hall, which premièred in the Arena di Verona, Italy last summer, on 14 April 2020.
Johan Kobborg's version "marries classical dance with a contemporary twist" to Prokofiev's score with stage set design by Canadian-based sculptor David Umemoto.
Polunin said, "it's going to be a special evening thanks to Johan Kobborg's vision and choreography. In my opinion he can bring classical ballet to this generation and beyond, and I am looking forward to dancing with beautiful Alina."
Kobborg added, "I am more than excited to showcase this production of Romeo and Juliet here in London at the iconic Royal Albert Hall. Creating this production for the Arena di Verona last summer proved a most magical time for me, the culmination of weeks of discovery and joy, of working and creating with an absolute dream cast.
"Working with phenomenal artists Alina Cojocaru and Sergei Polunin at the very height of their powers is a once in a lifetime opportunity and the kind of momentous experience we as artists often only dream will come along.
"I also feel fortunate to be able to work alongside David Umemoto, an artist whom I have admired from afar for a long while. To see one of his creations come alive has been a spectacle to treasure."
Cojocaru said, "at 19 I had my first encounter with Juliet and found my Romeo: a ballet very special to me! Now, years later and having performed in seven different productions, I am most excited to return to her once again. Johan's vision for this ballet has taken me on a fascinating journey of discovery."
General booking opened Thursday 6 February.