Teixeira and Gough make RSC debuts
Published: 18 January 2023
Reporter: Steve Orme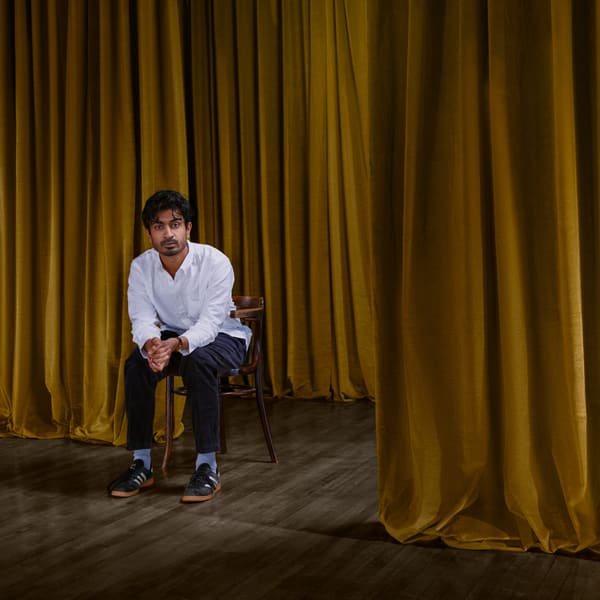 Thalissa Teixeira will play Brutus and Kelly Gough will be Cassius, the leaders who plot to kill Caesar, in the Royal Shakespeare Company's production of the political thriller Julius Caesar.
Teixeira makes her RSC debut as Brutus. She was nominated for an Ian Charleson award—given for the best classical stage performances in Britain by actors under the age of 30—for her role in Sophocles' Electra at the Old Vic in 2014, and in 2021 she was named a Screen International star of tomorrow.
Gough also makes her first appearance with the RSC. She played Agnes in The House of Shades by Beth Steel at the Almeida Theatre in 2022 and in 2014 was nominated for Richard Harris Actor of the Year at the Oireachtas Irish language media awards for her portrayal of Alix in BBC Northern Ireland drama Scúp.
Atri Banerjee will direct. He won The Stage debut award for best director for his production of Tanika Gupta's adaptation of Harold Brighouse's Hobson's Choice at the Royal Exchange, Manchester in 2019.
He said, "I'm thrilled to be welcoming this extraordinary cast to our production of Julius Caesar. In particular, I'm delighted that audiences will get to see Thalissa Teixeira and Kelly Gough as Brutus and Cassius. Along with several other parts across the company, we've re-imagined these roles to tell a story about power today: who holds it, who wields it, and who gets to challenge it.
"Thalissa and Kelly are two formidable actors and I'm so excited for their take on this central character relationship within the context of an extraordinary cast of 19 from across the nation. I can't wait to show audiences, both in Stratford and on tour, Shakespeare's searing political tragedy, as pertinent now as it ever was."
William Robinson will make his RSC debut as Mark Antony. Nigel Barrett (Julius Caesar), Nadi Kemp-Sayfi (Portia) and Jimena Larraguivel (Calpurnia) all return to the company.
The rest of the cast comprises Jamal Ajala (Lucius), Mercedes Assad (Marullus / Artemidorus), Annabel Baldwin (soothsayer), Matt Ray Brown (Cicero), Matthew Bulgo (Casca), Ella Dacres (Octavius Caesar), Joshua Dunn (Cinna the poet / Popilius / carpenter), Katie Erich (Caius Ligarius / cobbler), Niamh Finlay (Pindarus), Gina Isaac (Decius Brutus), Robert Jackson (Flavius / Cinna the conspirator), Tom Kanji (Metellus Cimber / Lepidus) and Pedro Leandro (Trebonius).
The production will also feature a community chorus made up of community leaders, workers and volunteers from each venue the play visits.
The creative team comprises Rosanna Vize (set designer and co-costume designer), Tomás Palmer (co-costume designer), Lee Curran (lighting), Jasmin Kent Rodgman (music), Claire Windsor (sound), Jennifer Jackson (movement), Rachel Bown-Williams and Ruth Cooper-Brown (fights), Alison Bomber (voice and text) and Matthew Dewsbury CDG (casting).
Julius Caesar will run in the Royal Shakespeare Theatre, Stratford from Saturday 18 March until Saturday 8 April. It will then tour to the Marlowe Theatre, Canterbury from Thursday 20 until Saturday 22 April, Hall for Cornwall, Truro from Tuesday 25 until Saturday 29 April, Alhambra, Bradford from Tuesday 2 until Saturday 6 May, Theatre Royal, Newcastle from Tuesday 9 until Saturday 13 May, Grand Theatre, Blackpool from Tuesday 16 until Saturday 20 May, Theatre Royal, Nottingham from Tuesday 23 until Saturday 27 May, Theatre Royal, Norwich from Tuesday 6 until Saturday 10 June, York Theatre Royal from Tuesday 13 until Saturday 17 June and The Lowry, Salford from Tuesday 20 until Saturday 24 June.
Related listings

Julius Caesar - William Shakespeare (Royal Shakespeare Company)