Three million remain in the cold
Published: 9 November 2020
Reporter: Sandra Giorgetti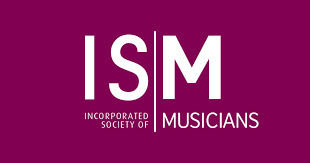 The Incorporated Society of Musicians which, at the start of the present lockdown, called on the government to fulfil its "moral duty to reform the Self-Employment Income Support Scheme" is once again disappointed by the latest announcements.
Firstly, the Prime Minster told the House of Commons in a statement on Monday that SEISS will see an increase in funding to 80% of trading profits for November bringing it up to 55% of trading profits for the whole period November to January.
Then on Thursday, the Chancellor said the 80% would carry across the new period with an upper limit of £7,500, and added an extension to the Job Retention Scheme, more commonly referred to as the furlough scheme, which will now continue to 31 March 2021 capped at £2,500.
Whilst these are good things in themselves, the ISM sees them as something of an admission that the previous arrangement was inadequate and continues to beat the drum for the three million self-employed who once again are excluded from the scheme.
ISM chief executive, Deborah Annetts said of the latest changes, "as we have said each time the government changes the level of SEISS, the grant only benefits those able to receive it. An estimated three million self-employed workers continue to be excluded from receiving it at all so expanding the eligibility criteria remains essential for preventing an exodus of highly skilled talent from our world-leading arts sector."
The ISM, the UK's professional body for musicians with a membership of some 10,000, also continues to call for a clear roadmap for the return of live performance.