Time to start dancing!
Published: 6 October 2020
Reporter: Peter Lathan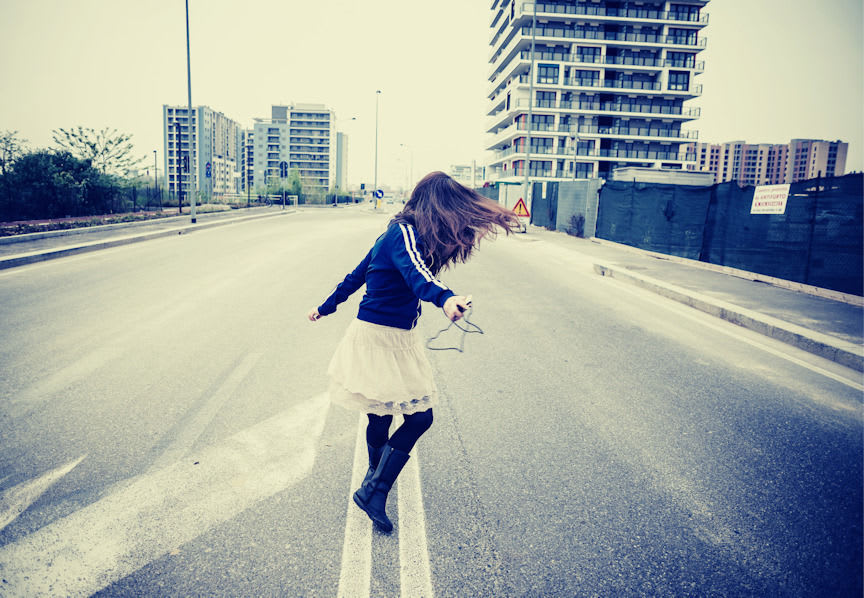 An immersive audio experience written by North East playwright Alison Carr (The Last Quiz Night on Earth, UK Tour; Iris, Live Theatre; Fat Alice, Traverse Theatre / Oran Mor / Aberdeen Performing Arts; The Soaking of Vera Shrimp, winner of Live Theatre / The Empty Space Bursary Award; A Wondrous Place, Northern Spirit, nominee for Best Studio Production at Manchester Theatre Awards; Can Cause Death performed by Olivier Award-winner David Bradley, Forward Theatre Project—National Theatre / Northern Stage / Latitude Festival) will be launched and available to download from Wednesday 28 October.
We step outside and start to dance is inspired by an outbreak of uncontrollable dancing recorded in the 1500s when a woman did, indeed, step outside and start to dance. And kept dancing. Within a month, four hundred people had joined her.
Why did this happen? Experts have put it down to mass hysteria brought on by extreme stress and hardships.
Implied in Carr's new piece is the question: if ever there was a time to start dancing, isn't it now?
Participants will be invited to download the piece, press play and start to dance. Alongside the audio experience, there will also be a BSL-interpreted and captioned film. Any dancing is welcome, from brilliant to terrible, it's just about taking part.
"The piece isn't explicitly about coronavirus or lockdown," Carr explained, "but it's definitely a piece for now. It's about an extreme, uncontrollable reaction to extreme, uncontrollable conditions, which is something we can all relate to. I hope it helps to express or articulate some of the things we're feeling currently: lacking control, being overwhelmed, something that was once familiar (in this case dancing) becoming something alien. It's easy to feel alone in those feelings, but we aren't. There's hope in there too, it's funny, and it's fun. We're inviting participants to let loose, to lose themselves in this world. And it's something people can take part in, within whatever restrictions are in place at the time. Alone, with their family or bubble, potentially in small groups as and when restrictions change."
We step outside and start to dance is directed by Melanie Rashbrooke (Redcoat, Live Theatre; W*nk Buddies, Soho Theatre; Mixtape, UK tour) and features North East actors Karen Traynor, Dale Jewitt, Sarah Lewis Obuba and Eleanor Chaganis.
We step outside and start to dance is available for download from midday on 28 October from the We Start to Dance web site.