Iris
Alison Carr
Live Theatre
Live Theatre, Newcastle
–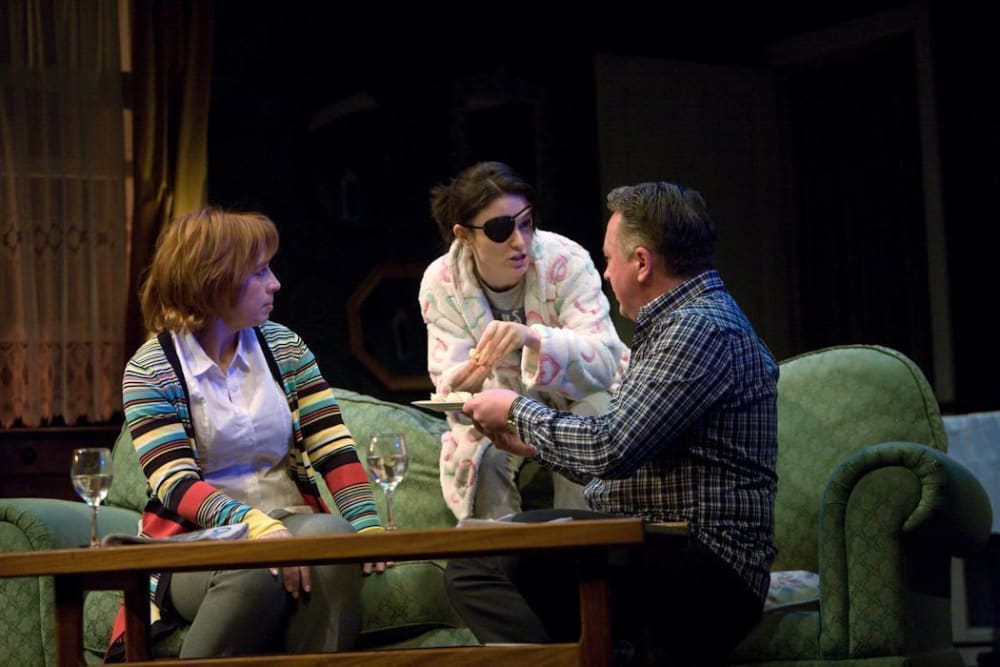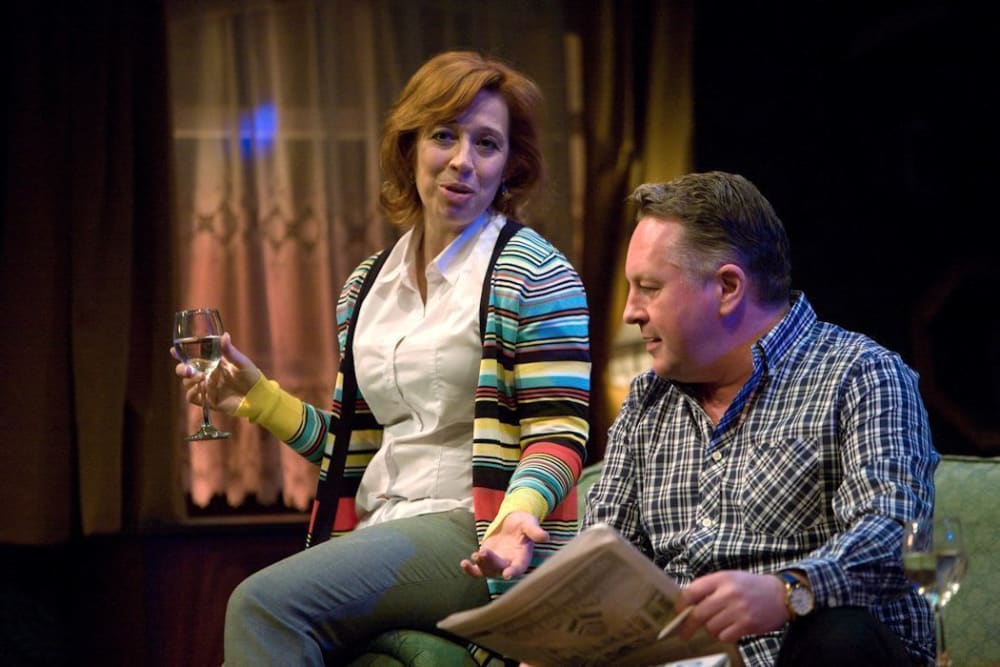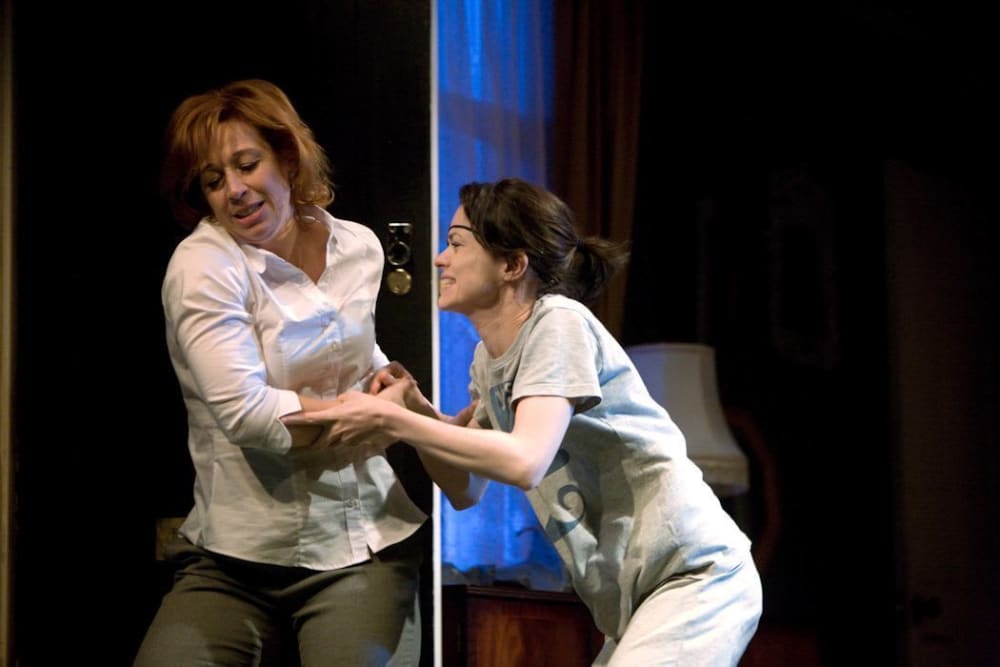 Iris is dead and buried. Some of the funeral meats are still—wilted and slightly the worse for wear—on the coffee table, and daughter Julie (Katy Cavanagh) is really hung over. And there's a horrible smell.
Soon we meet the other two characters of the play; much younger (probably by about twenty years) sister Ruby (Sam Neale) who is missing an eye due to a childhood accident, and crime-scene cleaner Gerry (Joe Caffrey) who has the most ingenious method of picking someone up in a bar that I've ever come across.
What happens next is an at times funny, at times poignant and at times frankly bizarre family story featuring Iris's bequest (this is where the major bizarre comes in), the unhappy relationship between the sisters, secrets, the large number of mirrors (and their somewhat sinister significance) which decorate the walls, and an unpicking (and hopefully remaking) of various relationships. There is no neat tie-up-all-the-loose-ends ending; as in life itself, who knows what will happen in the future?
There are echoes of her 2011 play The Girls from Poppyfield Close and a touch of the strangeness of The Soaking of Vera Shrimp...But enough about the plot; to say more would spoil some highly effective and unexpected revelatory moments. What can be said is that Alison Carr has given us a complex and ingeniously plotted play about families, relationships, secrets and the sometimes strange things which can occur out of the blue.
Under Max Roberts's careful direction, all three cast members give sensitive and intelligent performances, illuminating the subtlety of the writing on Patrick Connellan's simple but surprising (no spoilers, so no more on this!) set.
Reviewer: Peter Lathan