Too Pretty To Punch on International Transgender Day of Visibility
Published: 29 March 2020
Reporter: Sandra Giorgetti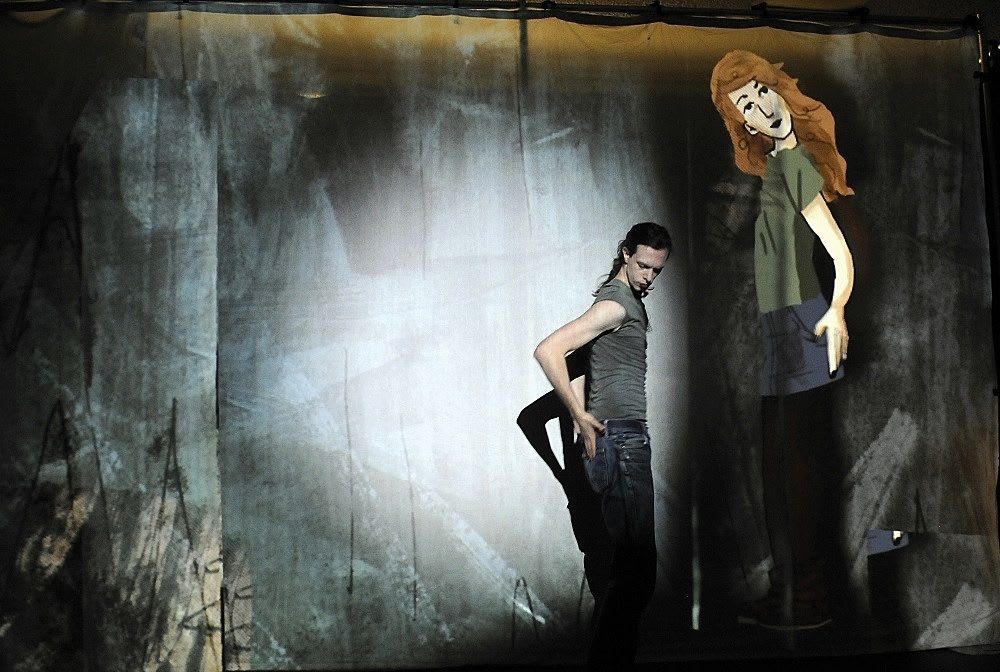 The tour of trans artist Edalia Day's Too Pretty To Punch being in abeyance means that the show, together with their second piece, Super Hamlet 64, is being made available online.
Too Pretty To Punch is banjo wielding, poetry-slam-winning Day's uplifting comedy spoken word show about gender, the media and everything you need to know about what it means to be trans in 21st century Britain featuring original songs and "kickass video projection".
Day said of it, "I grew up in a town where if you're trans you don't speak up. You keep your head down and you keep out of sight. I wrote this show for places like that, where even just being visible is an act of rebellion."
Super Hamlet 64 is a fast-paced reworking of Shakespeare's play, employing live music, interactive video projection, '90s nostalgia and comedy songs, inspired by movies such as Tron, Scott Pilgrim Vs The World and Wreck it Ralph and multiple videogames.
Both are performed, written and animated by Edalia Day.
Too Pretty To Punch is available on 31 March and Super Hamlet 64 is available on 18 April. They are released on Day's web site and on Gumroad for £2.99 each. Subtitles and audio-description are available for both.