Vardimon Diploma tour and bursaries
Published: 16 April 2022
Reporter: Vera Liber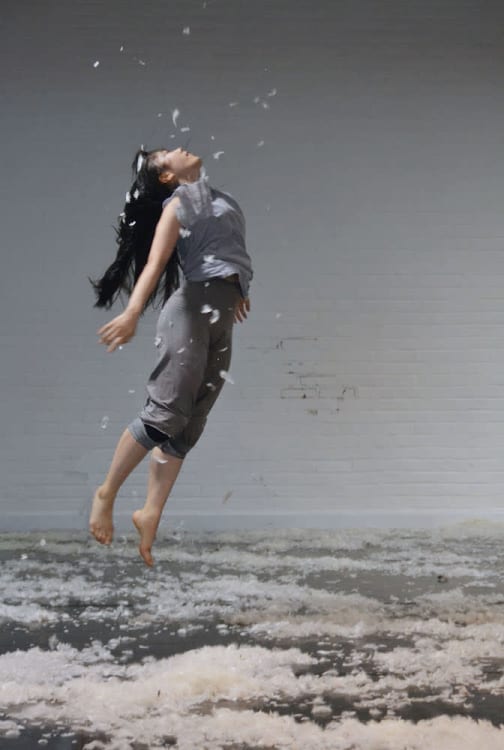 As dancers from Jasmin Vardimon Company's JV2 Professional Development Diploma (now in its 10th year) take to the road with a triple bill, the company has also announced five bursaries totalling £35,000 to support future students.
The bursaries, which run for the next two years, are from Kent County Council, with £5,000 per year split equally between a student and a choreographer, retail outlet company McArthurGlen, with the £2,500 per year McArthurGlen Designer Outlet Ashford Bursary, audio visual supplier Stage Electrics, with £2,500 per year for the development of technical skills, provider of temporary site services Harold Hyam Wingate Foundation, with £5,000 per year for 3 years, and Kent-based property developer WW Martin, with £2,500 per year.
All four contributing organisations have been involved in the creation of Jasmin Vardimon's new building in Ashford, due to open later this year. In addition, McArthurGlen recently collaborated with Jasmin Vardimon Company on Alice In VR Wonderland, which is currently touring their retail Outlets.
16 young international dancers from the current intake of the programme will tour with premières of works by Mafalda Deville and Sabrina Gargano. The triple bill will culminate with Tomorrow, first created in 2013, choreographed by Jasmin Vardimon, which celebrates favourite moments from Park, Justitia, 7734 and Yesterday.
The tour takes in Wolverhampton Arena Theatre on 21 April, Canterbury Gulbenkian Theatre on 29 April and Sadler's Wells, London on 7–8 May.