Virtual Birmingham Royal Ballet
Published: 6 September 2023
Reporter: Vera Liber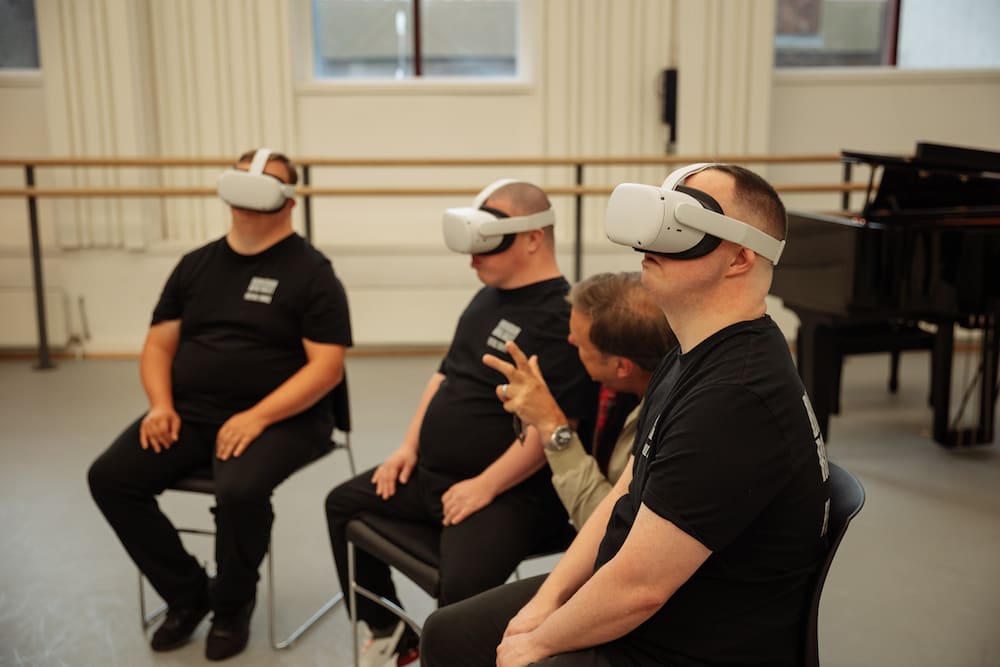 Birmingham Royal Ballet's Virtual Stage, featuring content developed in collaboration with Canon and RiVR funded by Bloomberg Philanthropies, explores the many different ways that AR, VR, 3D mapping and motion capture can be applied to BRB's productions.
Carlos Acosta, Director of Birmingham Royal Ballet, said, "I am absolutely thrilled that we have launched Birmingham Royal Ballet's Virtual Stage, becoming one of the first ballet companies in the world to embrace immersive technology and unlock the potential it holds. I am particularly excited about the possibilities this work has for reaching younger and new audiences across the globe, bringing them up close to classical ballet in a way that, until recently, has not been possible."
Clive Booth Photographer, filmmaker and Canon Ambassador, added, "as a photographer and filmmaker, I'm always looking for new and meaningful ways to tell a story and now for the first time I can immerse an audience quite literally inside the narrative. Swan Regan Hutsall shares her journey from a childhood dream to finally becoming a ballerina. This project brings dance to those who wouldn't normally be able to visit live theatre and is a wonderful example of technology used for good."
A significant upgrade of the in house equipment, as well as specialist training of the BRB team, was needed to meet the requirements of 180 VR capture and the creation of ancillary content such as new dance films and documentaries.
3D mapping and scanning of Nutcracker and Swan Lake with RiVR during the 2022–2023 season has created virtual and augmented reality content to be used for a variety of applications including virtual reality experiences and augmented reality content. A Swan Lake VR experience will tour to schools across the West Midlands, with other commercial opportunities currently being explored.
Freefall, BRB's company of dancers with learning disabilities, will also have its own VR experience, and a VR documentary of BRB's production of The Nutcracker will both be made available to specialist schools and through Birmingham Open Media's network of neurodivergent programmes. Freefall VR will also be featured at a gala event to mark 21 years of Freefall Dance Company.
NutcrackAR—an AR project taking the 12 days of Christmas to locations around Birmingham—will go live in November at the Bullring.