Walking the Tightrope: The Tension between Art and Politics
Published: 25 January 2015
Reporter: Philip Fisher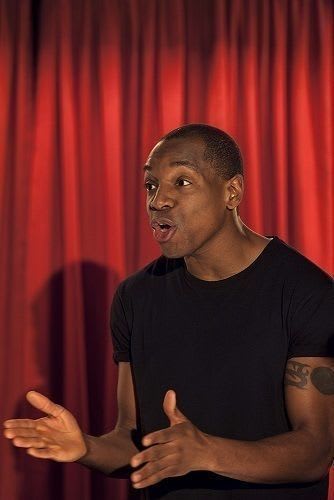 Fans of political theatre should be heading down to Theatre Delicatessen in Farringdon next week.
The intention is to respond to tensions that have arisen between theatres including the Barbican, Underbelly and the Tricycle and those that wish to censor them through protest.
Offstage, in association with Theatre Uncut, will be presenting world premières of 12 short political plays by acclaimed writers including Caryl Churchill, Neil Labute and Mark Ravenhill.
The full list of writers is completed by: Ryan Craig, April De Angelis, Tim Fountain, Hannah Khalil, Hattie Naylor, Gbolahan Obisesan, Julia Pascal, Evan Placey and Sarah Solemani.
Each performance will be supplemented by post-show discussion featuring high-quality invited panels.
The invited panel will vary nightly covering subject such as boycotts, protests, social media and political responsibility from writers, political pundits, journalists, leading artistic directors, world famous campaigners and academics and will include the Young Vic's Artistic Director David Lan, Director of Arts at the Barbican Louise Jeffreys, owner of Underbelly in Edinburgh Charlie Wood, founding Artistic Director of Belarus Free Theatre Natalia Kalida, London Bureau Chief at the New York Times Steven Erlanger, campaigner, writer and activist Jess Worth, founder of Theatre for a New Audience Jeffrey Horowitz.
Chairs of the panel include Campaigns and Events Manager at Belarus Free Theatre Julia Farringdon, human rights journalist Bidisha Mamata, Director of Free Word Rose Fenton, Director of Index Censorship Jodie Ginsberg and writer Padraig Reidy.
Of the project Neil LaBute said: "I'm hugely excited to be a part of Walking the Tightrope—a collection of short plays by a group of terrific writers about the freedom of expression.
I feel really lucky to be included as this theme has always been an important one in my own work and the form that is being used—the five minute play—is a wonderful and difficult one to master.
"If you care about humanity, then you care about the arts. If you care about the arts, you need to support this kind of work. In my mind, there is nothing that can't be said or seen on the stage. I think Walking the Tightrope intends to prove that many times over, five minutes at a time."
The plays and after-show discussions will be hosted at Theatre Delicatessen in Farringdon from 26 January to 1 February 2015 from 7:30PM.