What's on in the Midlands
Published: 27 May 2022
Reporter: Steve Orme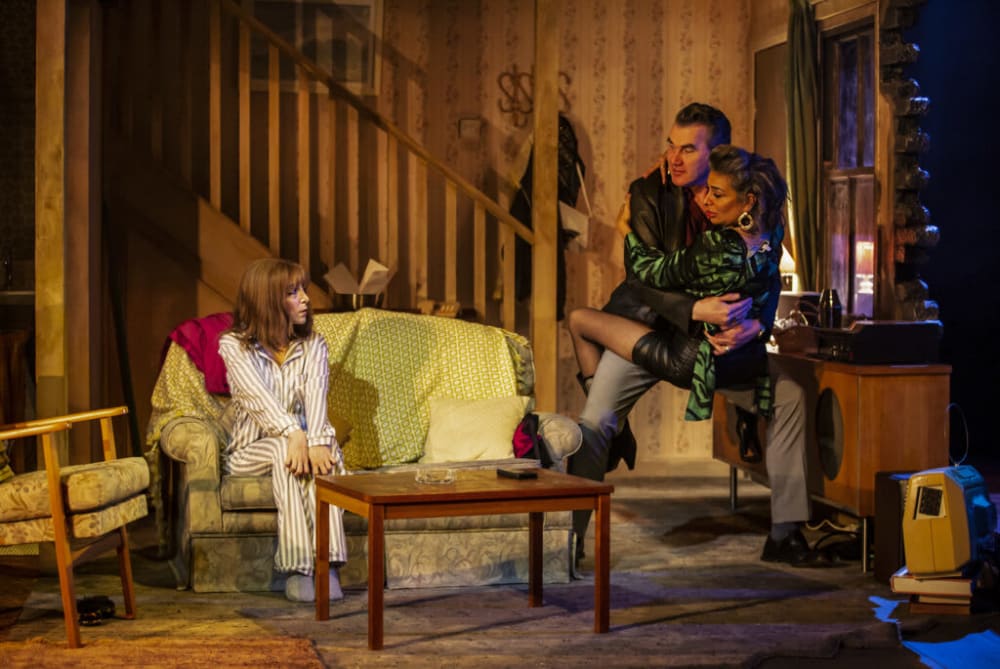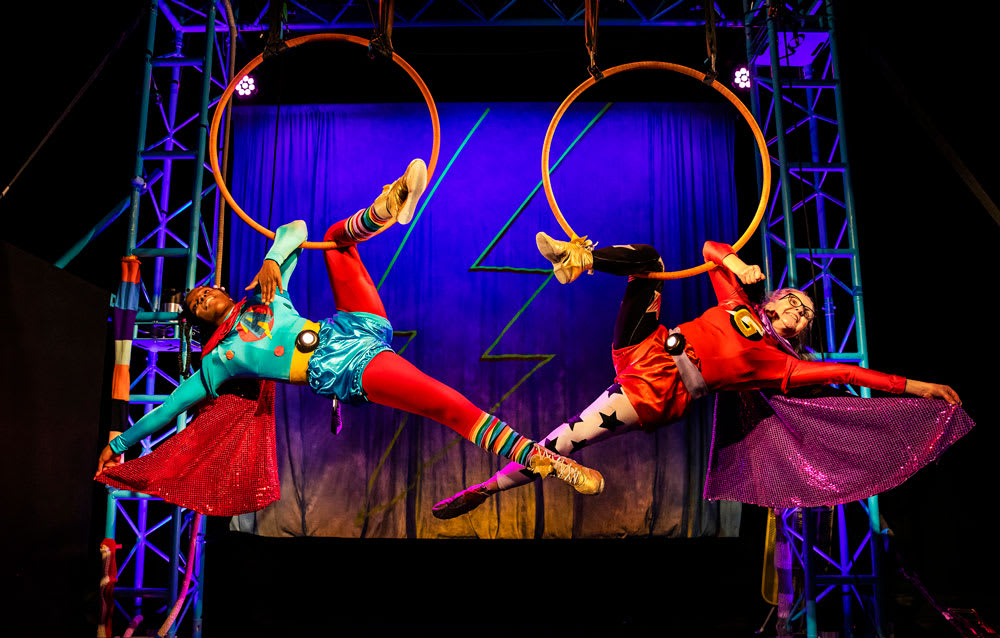 Christina Bianco takes the lead role and is supported by Shobna Gulati and Ian Kelsey in Jim Cartwright's The Rise and Fall of Little Voice at the Lyceum Theatre, Crewe from Monday until Saturday.
All-female company The Gramophones flies into Nottingham Playhouse with its aerial theatre show Aidy the Awesome, aimed at three- to eight-year-olds and their families, on Tuesday.
Middle Ground Theatre Company performs the mystery A Murder is Announced, adapted from the Agatha Christie novel by Leslie Darbon and featuring Sarah Thomas as Miss Marple, at the Theatre Royal, Nottingham from Tuesday until Saturday.
Stuff and Nonsense Theatre Company is on the menu with The Gingerbread Man which mixes "puppetry, live action, humour and stunning staging" in the Djanogly Theatre at Lakeside Arts, Nottingham from Thursday until Sunday.
Created by Royal Birmingham Conservatoire grads Tom Dalrymple, Nadav Burstein and Frances Gillard with the support of second-year stage manager Erica Talbot-Morgan, Passion, a play about "faith, sexuality and a boy's struggle with his heteronormative upbringing and beliefs discussed through the prism of conversion therapy", is presented by Floating Shed at the Old Joint Stock Theatre, Birmingham from Friday until Sunday.
Northampton Royal and Derngate's resident ensemble company the Wardrobe Ensemble adapts Judith Kerr's stories of Mog the Forgetful Cat from Friday until Sunday 19 June.
Paperback Theatre presents its "raucous and sweet adaptation" of Kenneth Grahame's The Wind in the Willows at Moseley Park and Pool, Birmingham on Saturday.
The Starring Lincoln Theatre Company brings together more than 200 performers to present the Disney adaptation of The Hunchback of Notre Dame in Lincoln Cathedral which continues until Saturday.
Marking the 40th anniversary of Aston Villa's becoming European Cup winners, Birmingham Rep's associate company Told by an Idiot continues to stage the world première of Would You Bet Against Us?, written by Brummie and life-time Aston Villa fan Paul Hunter, in The Door at the Rep until Saturday.
Wars of the Roses, a "thrilling climax to Shakespeare's three-part Henry VI saga of nationhood and power", continues in the Royal Shakespeare Theatre, Stratford until Saturday.