World première and UK tour for United We Stand
Published: 27 July 2014
Reporter: Sandra Giorgetti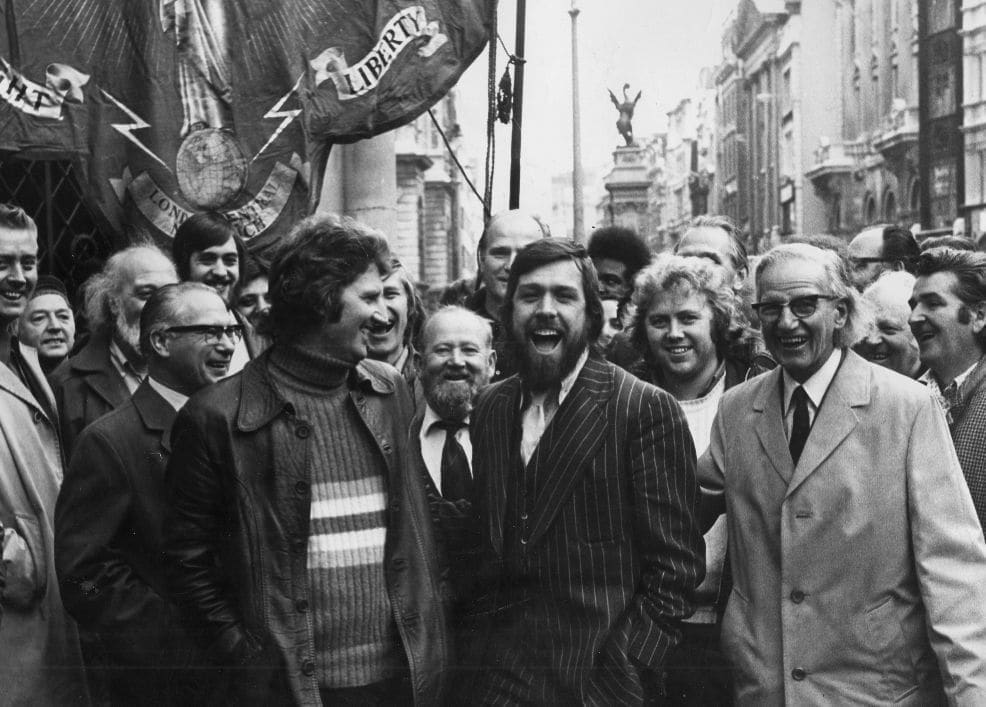 United We Stand is a new play based on the story of the "Shrewsbury 24" case of 1972, when 24 building workers were accused and three jailed, for violent picketing and intimidating workers whilst protesting for better working conditions and more pay.
Amongst those jailed was actor Ricky Tomlinson, who says of the play, "I am delighted The Townsend Theatre Company are presenting a play about the 1972 building workers strike, and the plight of the Shrewsbury 24 building worker pickets. It is 41 years since I together with Des Warren and John McKinsie Jones were charged with conspiracy and jailed.
"We were charged with conspiracy, but we believe the real conspiracy was between the government, the building contractors and the judiciary. They wanted the prison sentences to act as a deterrent, to prevent workers from taking strike action.
"Every worker should know what happened to us so as to ensure it does not happen again."
United We Stand is written by Neil Gore and performed by Neil Gore and William Fox with each playing multiple roles. The play features popular and political songs about the strike, arranged by folk musician John Kirkpatrick and Ricky Tomlinson's poems from his time in prison. The plays is to be directed by Louise Townsend.
United We Stand previews at Leighton Buzzard Theatre, Espinosa Arts Centre Berkhamsted and The Place Bedford before opening on 24 September at Lantern Theatre, Liverpool. The performance on 25 September will be followed by a Q&A with Ricky Tomlinson and representatives from the official Shrewsbury 24 campaign.
The play tours to:
Loganlea Miners Welfare, West Lothian
Blantyre Miners' Welfare, South Lanarkshire
Beeston Village Hall
Wortley Hall, Barnsley
Burton Bradstock Village Hall, Dorset
Pwllheli Theatre- Penlan Street, Pwllheli
Visit Townsend Productions for further information.