10 Minutes to… Call Home
Benjamin Storey, John Hickman, Rebecca Glendinning-Laycock, Mandi Chivasa, Ellen McNally, Niall McCarthy, Sarah Tarbit
Live Theatre
From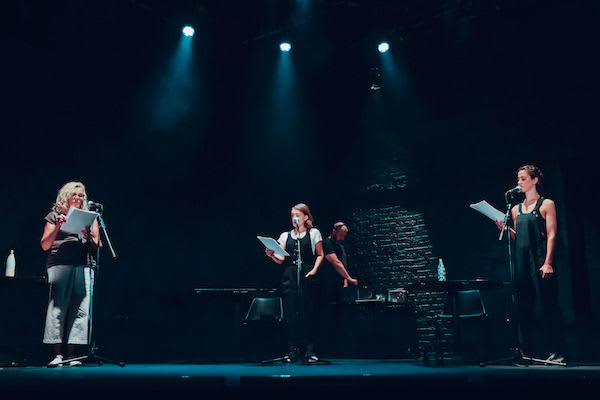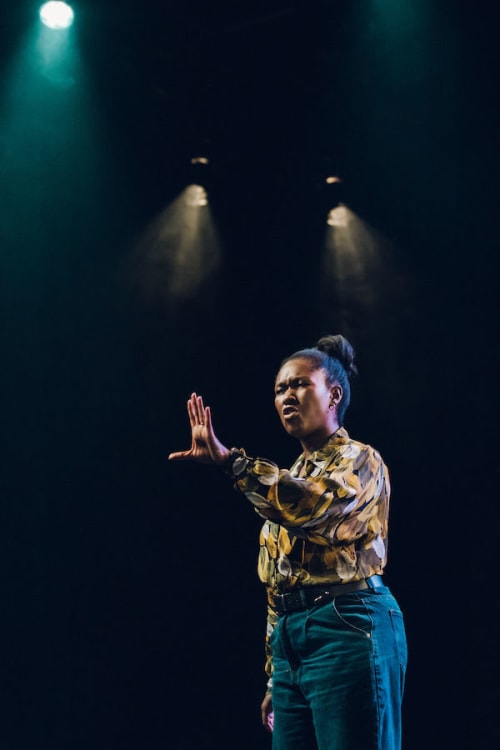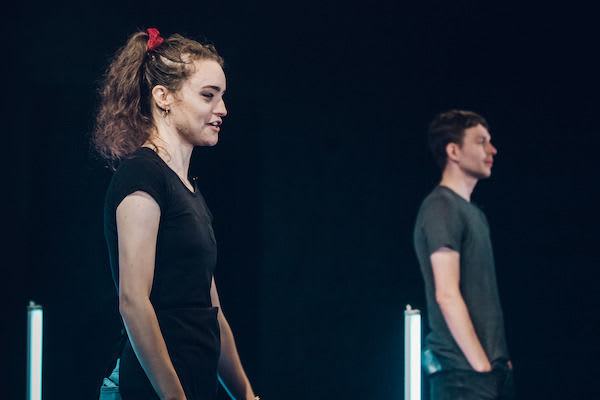 We're all worried about theatre. Will COVID-19 kill it? Short answer in my humble opinion, "No!"
Theatre has always germinated in the hearts and souls of imagination and innovation, and it will grow again well-watered by our hunger for it. Live Theatre in Newcastle may have its doors closed but inside these artistic warriors have produced nine ten-minute little gems of originality under the collective title 10 Minutes to… Call Home.
Chosen from over 300 scripts from a huge range of writers, there are some new faces in the mix. Rehearsed, performed and filmed in the building, all you really need to know to begin with is that these short pieces are new, home-grown, free to view online; adhere to social distancing and you can watch them in your jammies.
Gutter Weeds
Written by Benjamin Storey, directed by Graeme Thompson and performed by Donald McBride and Samantha Neal.
Maybe it's no surprise that Donald McBride should be playing Bill, the old guy who just can't let go. After all, McBride's been with Live Theatre since 1974 and it doesn't look like he's going to let go anytime soon. McBride's style is incessant, almost Machiavellian in his determination to keep the house that he sold years ago alive.
Samantha Neal's character Sam has just moved in and, kettle in hand, she's a little bit scared, a lot angry and about to tip boiling hot water on the old guy who is tending to the begonias that weren't in her yard yesterday. A sensitive and thoughtful piece from Storey with simple no-nonsense direction from Thompson. Nice touch at the housewarming party with a bit of Cilla Black and music by Christine and The Queens, my fave band of 2019.
Blyth Spirit
Written by John Hickman, directed by Jamie Eastlake and performed by Adam Donaldson, Mitch Donaldson and Serena Ramsey.
EastEnders writer John Hickman has his tongue firmly planted in his hilariously talented cheek. In the spirit (pun intended) of storytelling, Hickman has written a mini-masterpiece of the unexpected. Ian and Matty try and bring Matty's mam back from the dead with a séance. The boys, Adam Donaldson and Mitch Donaldson, ricochet off each other using tightly directed, quick-fire, deadpan comedy to the maximum effect.
Invoking the memory of Rod Hull and Emu and Ian's spirit guide's favourite group, the Flying Pickets, things don't go to plan. They do conjure up a gutsy ghost, a stunning, sassy, Serena Ramsey, but it's not Matty's mam.
Hickman cleverly plays psychic homage to Noël Coward's Blithe Spirit in his ten-minute tongue-lashing blast of brilliance.
Sheltered
Written by Rebecca Glendinning-Laycock, directed by Megham Doyle and performed by Judi Earl, Jude Nelson and Francesca Tomlinson.
Took me a bit to realise that this is a filmed audio play. Dohh, should have read the preamble! I'm always a bit unsure about script-in-hand readings—they feel like laziness to me—but Doyle's direction comes through loud and clear, so all's well.
Mam and Ruby are confined in a two-person-sized bomb shelter. Ruby is supposed to be on a date with Andy, but she's stuck in the shelter.
Judi Earl is very much in charge of proceedings as Mam, who it appears likes to play board games, while Jude Nelson lends the daughter a well-acted touch of nervous anticipation. When Andrea knocks on the door, it's easy to guess the outcome and the action is a tad lacking in energy for me. Nice idea, but I'd have preferred this as a straight play. (Whoops! giving away a bit of plot here.)
I loved seeing the on-screen sound effects being created by the chap at the back in the earphones—I'd have kept him—great sense of discipline and presence.
Amai Vangu—My Mother
Written by Mandi Chivasa, directed by Maria Crocker and performed by Shvorne Marks.
Moyo lives in Zimbabwe with her sisters, brother and her mother. Chivasa's monologue is an arrestingly beautiful portrayal of a young girl caught in a mother trap.
Writer Mandi Chivasa gives Moyo a childhood that filled her kitchen with fumes, making her live in a psychological dungeon of resentment as she watches her siblings being treated differently. Marks handles the character of Moyo and the witch of a woman she must call mother with a visible pain and an anguish that leaves us with questions. Suitable questions.
Director Maria Crocker constructs the fragility of childhood with a bold yet delicate caress of understanding. And the towering garden gate does eventually smile on the child, most poetically.
Off Peak
Written by Ellen McNally, directed by Jamie Eastlake and performed by Colleen Prendergast, Annabelle Rich and Megan McKie Smith.
Annabelle Rich is delightfully annoying as the capitalist train conductor—£2.50 for a packet of Quavers—she's definitely making money.
Ellen McNally has carefully crafted a typical train journey where conversations develop and stories collide. This could only really happen with Northerners—in my experience, Southerners don't talk to each other on trains.
Colleen Prendergast plays the older, sensible sort with plenty of veneer. She's on her way home from visiting her family in Manchester. She's annoyed with the other character talking way too loud on her phone—a cracking performance from Megan McKie Smith. McNally captures the essence of two strangers telling each other their life stories knowing full-well they'll never meet again.
This is a super piece of observational theatre with a lovely, well-interrupted cameo role for Rich, who is guaranteed to make you smile.
Star Fish
Written by Niall McCarthy, directed by Graeme Thompson and performed by Masha Hammat Bahary and Aiden Nord.
This is a tricky one. I understand why the judges picked this particular piece, for McCarthy's dialogue is tenderly written, connective, very easy to listen to and it flows neatly between the two characters.
We know that Dan's having problems at home, Laura's come to help but Dan's not interested in talking about his problems, he's more interested in the night sky and the constellations.
Both Bahary and Nord handle their characters well, but we don't find out what Dan's problem is, so we don't have a resolution. The story has a beginning, and a middle but more flesh is needed to achieve a satisfactory end.
Invisible Boundaries
Written by Sarah Tarbit, directed by Becky Morris and performed by Jake Jarratt and Jackie Edwards.
Wow! Wow! I'll say that again, just in case you didn't hear me the first time. This piece feels real enough to be a docudrama. It's full of drugs, violence, street wars and gritty detail—acting and direction are street-perfect too.
Writer Sarah Tarbit squashes years into her ten-minute slot. Her dialogue is as fast as gunshot, her subject matter from the rough side of town. There's an abandoned cat—a metaphor for a love story—and a boy named Hope.
Jackie Edwards and Jake Jarrett, both with accomplished acting skills and that extra thing called charisma, live in the story supplied by Tarbit and enabled by director Becky Morris. Excellence all round.
Seven 10-minute diverse pieces of expressive theatre performed and filmed by the team at Live Theatre with love, flare and the skills we've come to expect from this crew of innovators. A real celebration of the talent that the North East cultures in the petri dish of creativity. Two more to come—I can't wait to see them, especially if they are as good as the selection above.
As somebody once said, "culture is upstream of politics"—thank god that Live Theatre has the strength, wherewithal and expertise to paddle upstream.
Reviews of the final two plays can be read here.
Reviewer: Helen Brown