100% Cuban
Norge Cedeno ,Alexis Fernandez , Pontus Lidberg, Raúl Reinoso and Maria Rovira
Acosta Danza
The Lowry, Salford
–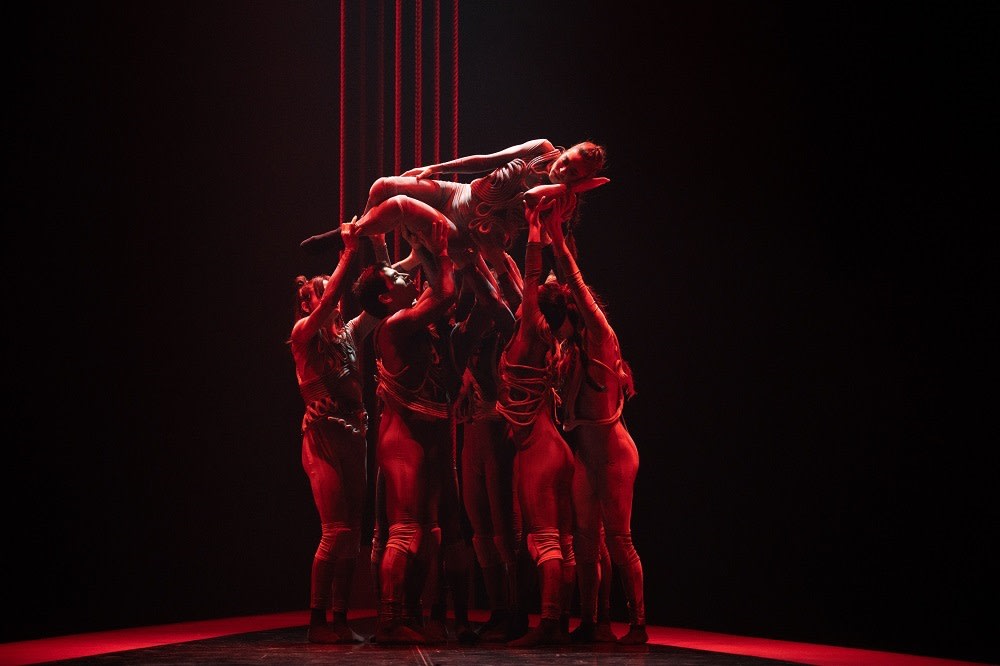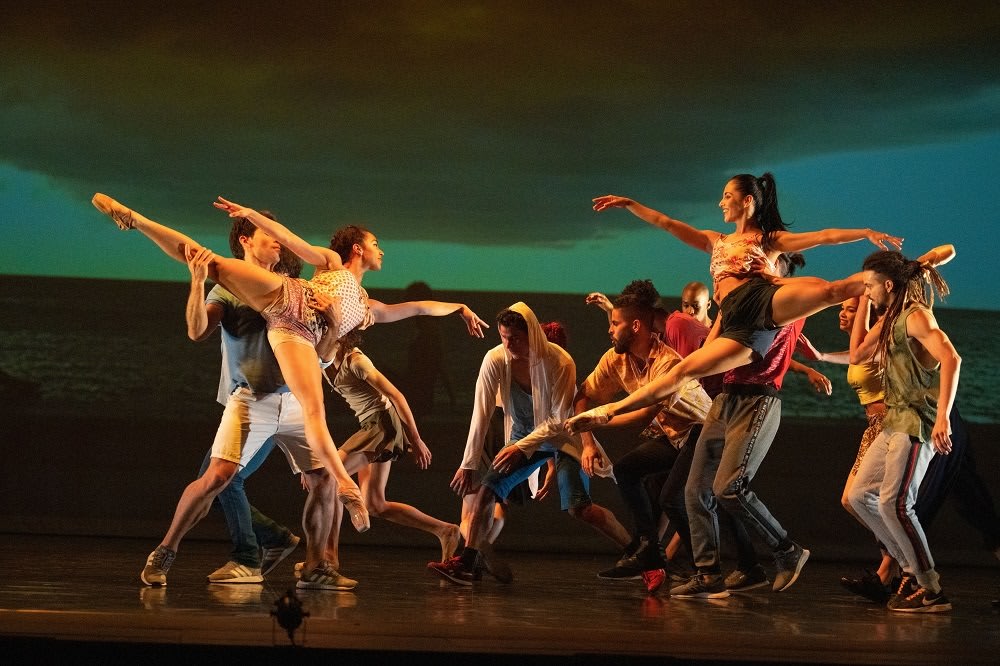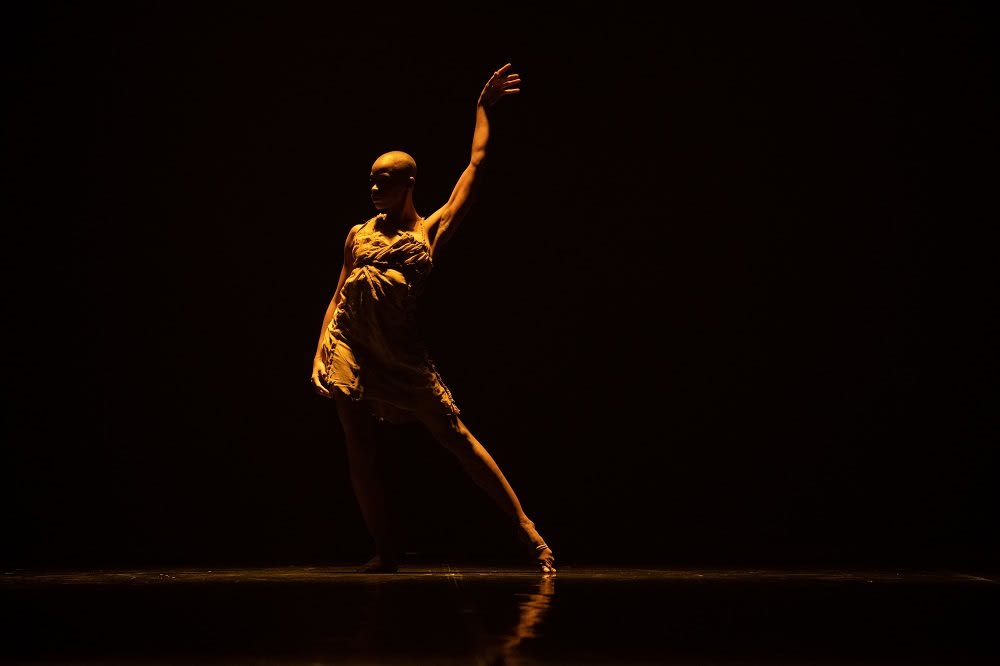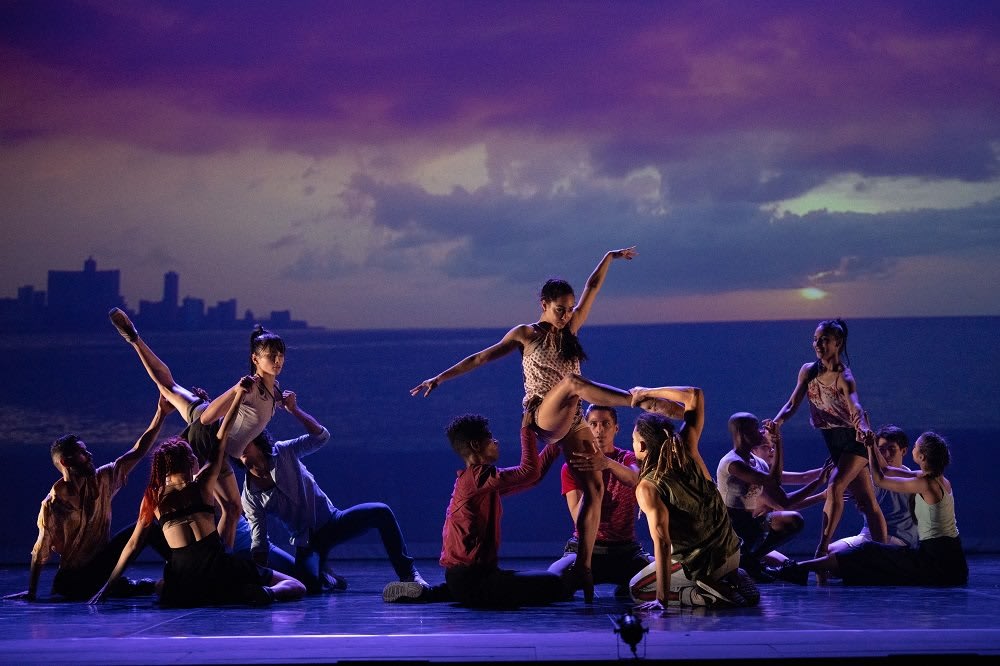 Acosta Danza is a relatively new company, so it seems strange to refer to any of their pieces as 'old favourites'. Might be best, therefore, to say their latest production, 100% Cuban, combines previously performed pieces with new dances.
The opening, a new dance choreographed by Raúl Reinoso, has a title which must be ironic: Liberto. The duet features dancers straining towards, but failing to achieve, freedom. Mario Sergio Elías may break free of literal chains at the opening but remains confined by mental compulsions or addictions which make his movements jerky like a puppet or send him staggering helplessly forward. The harsh, demanding movements of the enigmatic Zeleidy Crespo and her clutching between her legs may be representative of birth—another form of restriction. The pair gain, if not freedom, at least physical release in a highly intimate duet, sensuality coming not only from their bodies entwining but the shadowy lighting bringing a hint of the bedroom.
Another new dance, Hybrid, choreographed by Norge Cedeño, is more abstract. With ten dancers in identical futuristic costumes making uniform movements or forming a gestalt group, it may demonstrate the futility of trying to deviate from the norm. Individual dancers occasionally try to step out of the group, but their efforts are frustrated by their own limitations, the herd pulling them back or physical restrictions such as ropes or wires. A sense of rebellion grows, culminating in a surprising, possibly self-destructive, leap for freedom.
The established dance Paysage, soudain, la nuit, choreographed by Pontus Lidberg, brings an overwhelming sense of fulfilment—workers relaxing after a job well done or children enjoying simple play. It is a joyful dance reflecting simple pleasures of nature—a grass hedge runs in the background and the 'plink-plonk' music and shuffling feet of the dancers suggest children splashing in puddles. The sensuality is subtle—shrugs and gentle twists—until a sudden shift to a purple night-time sky and a more urgent pulsing electronic beat brings a degree of liberation, being able to let go of inhibitions.
Maria Rovira's Impronta is pure exhibition. Pepe Gavrilando's score moves from devotional through oriental to pounding percussion as Zeleidy Crespo, in a formal dress, contorts her body, spins like a possessed dervish, and stomps the floor in breath-taking display of talent.
Surprisingly, the evening ends with a new rather than a familiar dance, but Alexis Fernández's De Punta a Cabo is probably closet to what audiences might expect from a show called 100% Cuban. The dancers assemble—on film projected on the rear wall and live on stage—at Havana's sea wall looking towards the horizon. The scene shifts from day to twilight and possibly through different seasons, but the mood remains relaxed. The dancers are in casual dress and in no hurry; the party is winding down, but no-one wants to leave. It is an idealised and joyful tribute to Cuba with a warm charm impossible to resist.
The sense of not wanting to go home continues with the curtain calls which evolve into a cheerful impromptu dance making clear why 100% Cuban is 100% pleasure.
Reviewer: David Cunningham