100 Great Plays for Women
Lucy Kerbel
Nick Hern Books
Released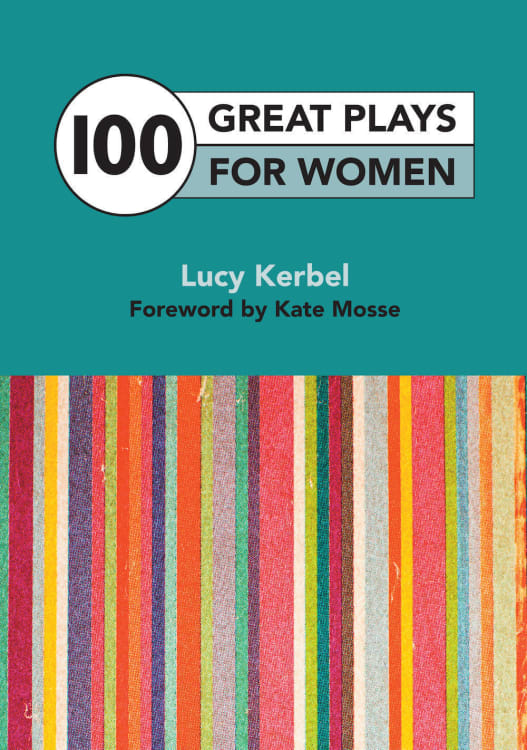 The refrain "there just aren't any good plays for women..." has probably been doing the rounds throughout the history of Western playwriting.
Lucy Kerbel was convinced that this was the case until she set out to identify at least a few dozen plays that would buck this theory.
In fact, once she started trying, the director of Tonic Theatre quickly got to 100 plays and could easily have expanded this book with very many more.
If nothing else, she set herself some artificial limitations, one of which is that she would include only one play by any writer.
The other requirements were that selections should be great plays for women and in particular the majority of the roles had to be for those of the gentler sex while one or more female characters had to play a significant part in the action.
The result is a highly readable book that introduces 100 plays which would be ideal for companies that are exclusively or predominantly peopled by actresses, to use a term that is now going out of fashion.
Each play is given just two pages, which start with some basic information and a short summary then continue with an enthusiastic analysis of what makes them worthy of selection.
Many of the playwrights and indeed plays are predictable. For example, Caryl Churchill could have had multiple entries but with the artificial restriction, Top Girls was always going to be in this volume.
What makes this such a good read is the author's passion for her subject but also an ability to summarise the guts of a play in very few words, while at the same time putting them into a historical and social context.
The selections are remarkably eclectic, with obvious choices such as Enid Bagnold, Sarah Kane and Timberlake Wertenbaker joined by J B Priestley, Harold Pinter and Ariel Dorfman representing the men.
However, the less well-known Margaret Cavendish, Duchess of Newcastle, is represented by The Unnatural Tragedy and the pseudonymous 'Ariadne' by her 1695 play, She Ventures and He Wins.
This book will prove popular with those who enjoy learning more about plays. In addition, it will be a must have on the bookshelf of any female theatre practitioner looking for inspiration for the future.
Reviewer: Philip Fisher