15 Heroines: The War
Lettie Precious, Sabrina Mahfouz, Charlotte Jones, Abi Zakarian and Hannah Khalil
Jermyn Street Theatre in partnership with Digital Theatre
–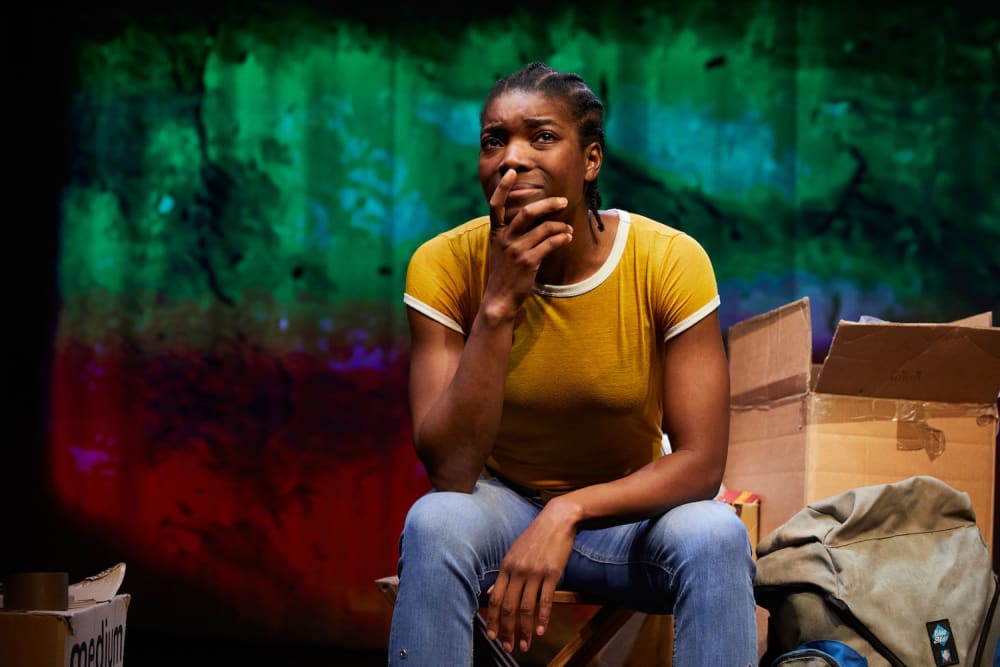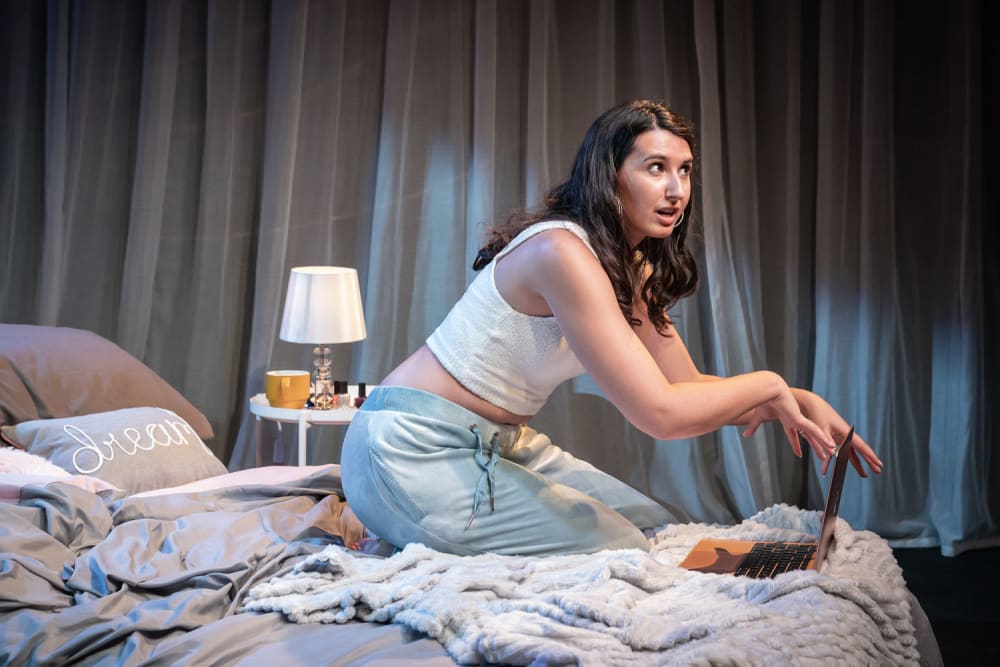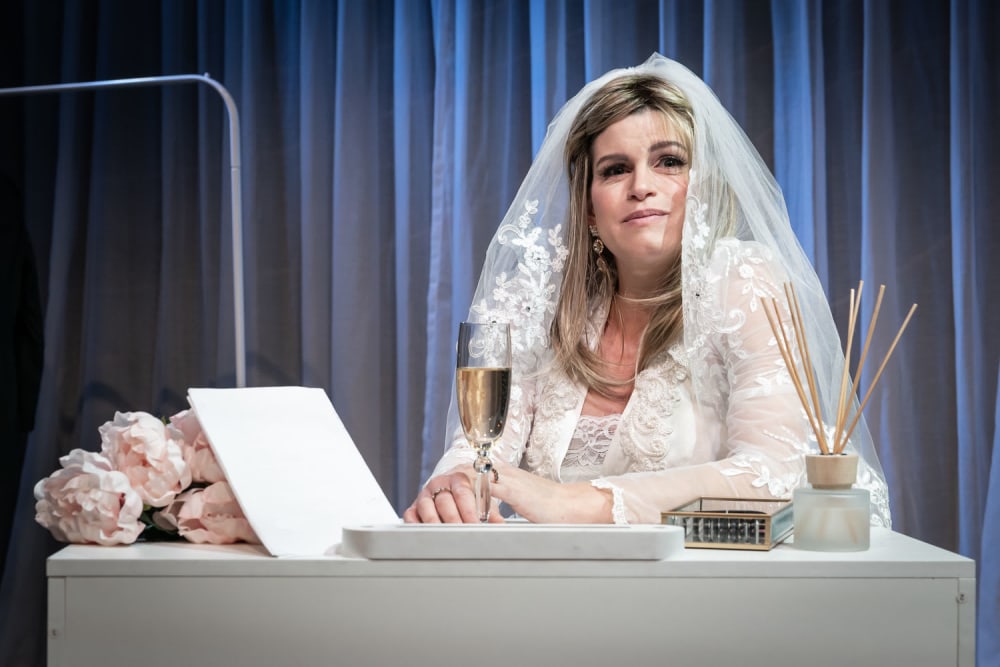 Over 2,000 years ago, the Roman poet Ovid wrote his Heroides, a group of 15 poems, each a letter from a woman from classical mythology (except for one who was a real women), usually written to a man, husband or lover against whom she has a grievance. Now Jermyn Street Theatre has commissioned 15 contemporary women to write modern versions of what these women could have written.
They are presented as three groups of five monologues that begin with The War (the Trojan War that is) and are joined through the week by The Desert (giving a voice to women going their own way after being deserted) and The Labyrinth (women involved with Theseus and Jason).
You don't have to know Ovid or classical mythology to enjoy these plays. Linking captioning explains whom they are and the sequence in each group is arranged to give a storyline. Theatregoers will know some of their stories from Greek tragedy and Homer, but there are some lesser-known heroines here too.
The War begins with Charlotte Jones's Our Own Private Love Island presenting a Greek princess whose young husband has just gone off to war. In Cat Robey and Tom Littler's production, Sophia Eleni's Laodamia is more Essex girl than regal lady, messaging her man to stay safe and not follow his instinct to push himself forward for it has been predicted that the first Greek on Troy's shore will be the first Greek to die.
It's a lively beginning full of comedy that starts with her glued to her laptop but after half a bottle of ouzo she roams round her bedroom then her joy in her boy gives way to fear as she begs: "fight not to win but to live".
It is followed by Lettie Precious's The Cost of Red Wine (directed by Adjoa Andoh) with Ann Ogbomo as Oenone, abandoned by Trojan prince Paris who has abducted Helen (which sparked off the war). Rather than being a letter, this seems to be addressed directly to Paris, whose belongings are still around her. She gives an impassioned performance as she questions why he left her for his trophy wife. Was it about skin colour? She's so angry but still loves the "beautiful bastard".
This becomes an outcry and a curse on all men who desert their women, a theme which will be echoed in the other plays that are grouped as The Desert.
Perfect Myth Allegory by Abi Zakarian, directed by Cat Robey, introduces Achilles' enslaved trophy Briseis, decked in her wedding dress. Played by Jemima Rooper, she is calmly confident. She couldn't be more different from Oenone.
As a girl, she was stuck with the cheesy nickname of Brie; people just noticed how pretty she was but, as she tells her own version of her story, looking back on first geriatric husband, bi-curious Achilles, and jealous Patroculus, we see a tough, intelligent woman. People may say it's a man's world but she disagrees. She's been through the stud farm process (she's still pregnant) but with what she has amassed she's gained independence.
Will You by Sabrina Mahfouz gives us the story of Hermione, daughter of Helen and Menelaus. She was supposed to marry Agamemnon's son Orestes but was forced to take Achilles' son Neoptolemus as her husband. Meanwhile, Orestes is under arrest for murdering his mother.
Though Adjoa Andoh keeps her seated on the other side of a table with Rebekah Murrell's Hermione rolling a cigarette, this is a forceful performance as Hermione faces interrogation by the police in Sparta: "the birthplace of toxic masculinity". Although at first this seems to be about Orestes, it is the anarchistic princess who is making accusations. "Incest and patricide has always been a problem in the aristocracy," she tells them, and rape what happened to her grandmother with that swan?
Watching the Grass Grow by Hannah Khalil is set after the end of the Trojan War when Odysseus' wife Penelope is expecting her husband home. Director Tom Littler has Gemma Whelan's anxious wife marking out a dressmaking pattern as she mixes her concern with her memories. The setting is not only modern but the script hints at being precisely contemporary with a pandemic. Penelope also seems to have been given a cover story that Ulysses has gone off on a company resource building exercise, for which his boss has confiscated everyone's phones—does she really believe that?
The play gains extra power because the audience may assume that it will be another ten long years before he will get home. How could a modern Penelope handle that: ten years of rumours and no sure news?
There are only 3 performances on November 9, 12 and 14 with later availability on Digital Theatre.
Reviewer: Howard Loxton