17C
Co-directed and conceived by choreographer Annie-B Parson and Paul Lazar
Big Dance Theater presented by Dance Umbrella in partnership with Old Vic
Old Vic Theatre
–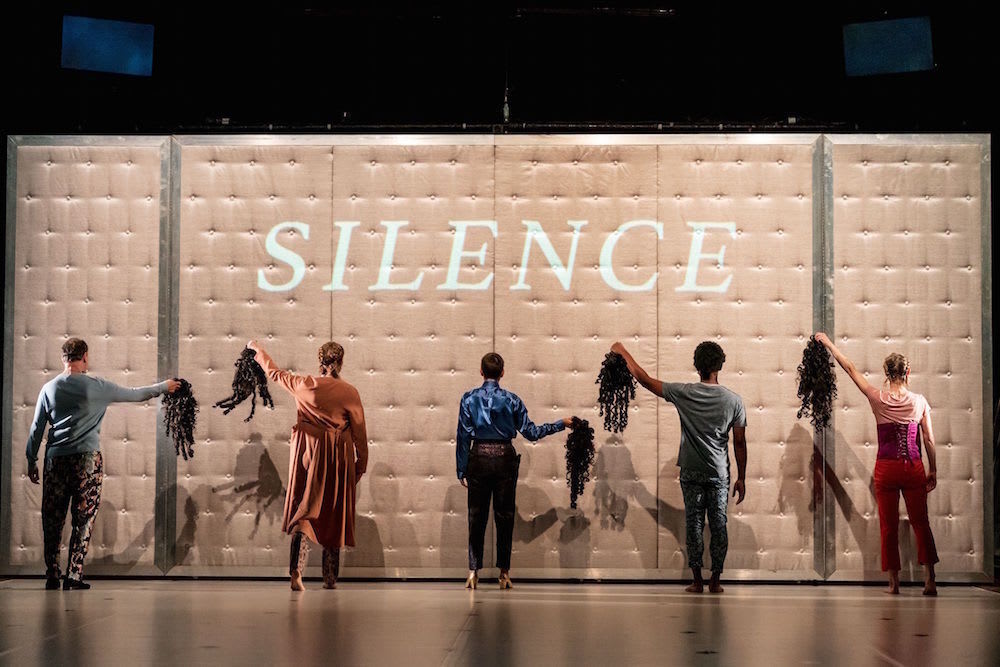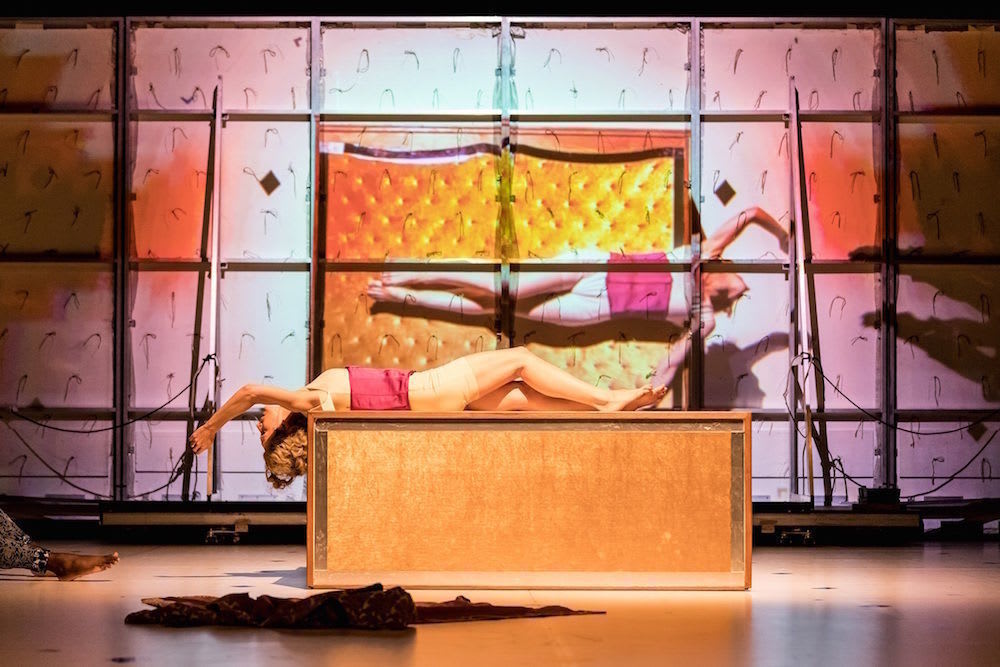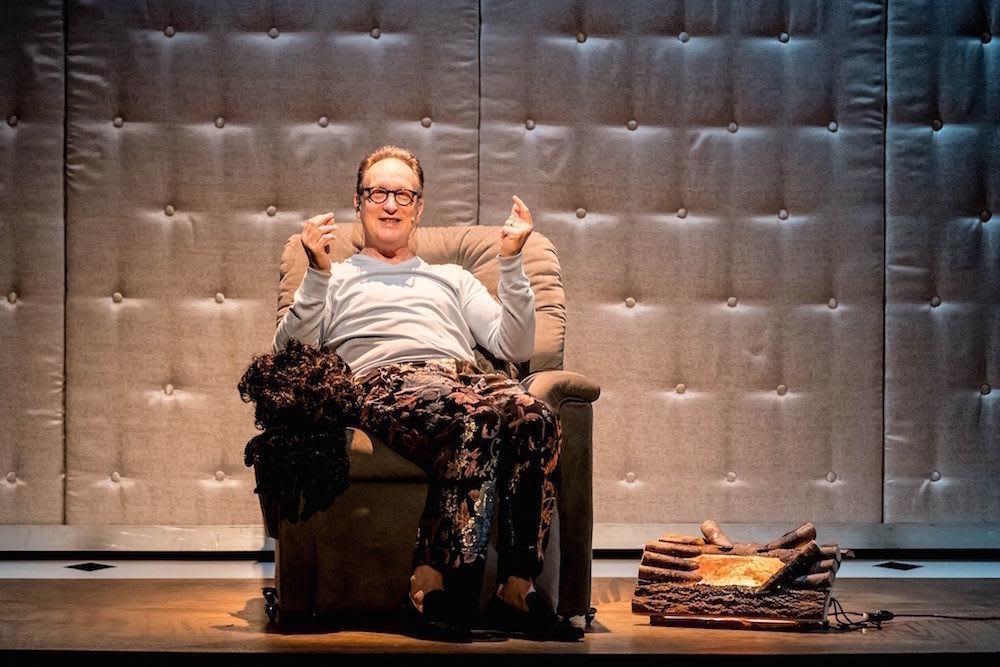 New York's Big Dance Theater opens the fortieth Dance Umbrella season, which runs till 21 October, sadly with a whimper not a bang: a dissection, an eighty-minute no interval piss-take of Samuel Pepys's diary for the post-structural age. Judith Butler, gender theorist, is referenced; critical theory is turned into performance art. I'd hesitate to call it dance theatre, but deconstruction and text analysis it sure is.
My companion says it's too conceptual for him, but I wonder if it's not conceptual enough, as we are guided so diligently and tediously through the interplay of Pepys's no-holds-barred male chauvinist diaries with modern day gender fluidity. One the media-obsessed Facebook generation, who also leave little to the imagination, might understand, choreographer Annie-B Parson suggests.
Five performers (with impressive biographies) in a cross-dressing cross-section of modern glitter and foppish period costume—brocade outfits and black periwigs—not only talk and talk at us, but screens scattered across the stage give captioned instruction, too.
A cross between a smart Berkeley seminar—two clever girls take Pepys's diaries apart very seriously (Behold! Zounds!), whilst a person in period costume drifts aimlessly in the dark behind them—and an ambitious student show, but there's something lead balloonish about their efforts.
Five performers, able musicians, play many roles, speak, gesture, mime to recorded speech, change costumes, tease, question language, ask (down in the stalls, mic in hand) for synonyms for penis. The audience obliges. But that's as exciting as it gets.
The best part for me is the most static—TV armchair theatre. Deceiver and philanderer Paul Lazar (great presence) sitting in a cozy chair by a cozy fake log fire recounting his modern day Pepys escapades: the women he has unashamedly seduced, nay raped. "I did what I wanted against her struggles". How does that play today? "Alas, alack". "She calmed down on a dime".
Male voice saved for posterity, but his wife Bess's he silences by destroying her diaries. To placate her, he buys the little woman things for herself and the house… The prolific philosopher, playwright, poet, scientist, radical feminist Margaret Cavendish is invoked, but Sam thought her a freak, "a mad, conceited, ridiculous woman".
Most men did. Not a good time in which to be a woman the seventeenth century—but don't we know that already? You can find Pepys's diaries online these days; there is a project under way to put Cavendish's work online eventually. Parity, almost…
Rediscovered by Virginia Woolf in 1925, taken up by Performance Studies departments since the 1980s, Cavendish has her moment here in Bess's streak of independence. The Convent of Pleasure—a play within a play we are told—is part enacted.
Is the baroque 17C Ionesco-absurd? No, but Sam's possessive jealousy of his wife spending time with her dance tutor does remind me of Tolstoy's Kreutzer Sonata. And Le Bourgeois gentilhomme… but not as funny.
Text, video, music, expository satire sit uneasily in a lame lamé mix that stymies flow. In their first visit to London, I wonder if Big Dance Theater plays better on home ground, as it fails to take off here for me. Coals to Newcastle, perhaps?
Of dancing as such there is very little. Choreography and concept by co-founder of Big Dance Theater, Annie-B Parson (inspired by Pina Bausch, according to the programme notes), this is one to put down to experience. It is not angry enough, nor energetic enough if one is to take down powerful men who have abused women for centuries.
The set is dismantled by stagehands in period wigs and a song ends it. Tei Blow's soundscape, Joanne Howard's visual design, Joe Levasseur's lighting, Oana Botez's costume design and Jeff Larson's video are equal partners in this dry, droll theatrical experiment critiquing a patriarchal era.
Reviewer: Vera Liber