1936
Tom McNab
ATTIC
Lilian Baylis Studio at Sadler's Wells
–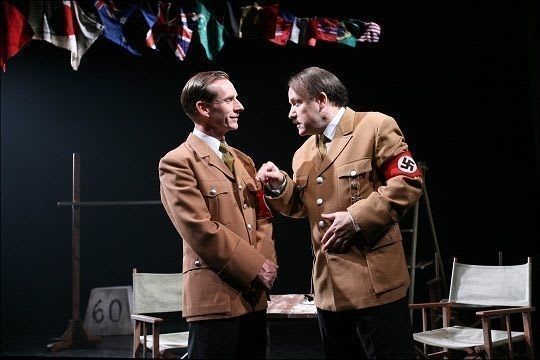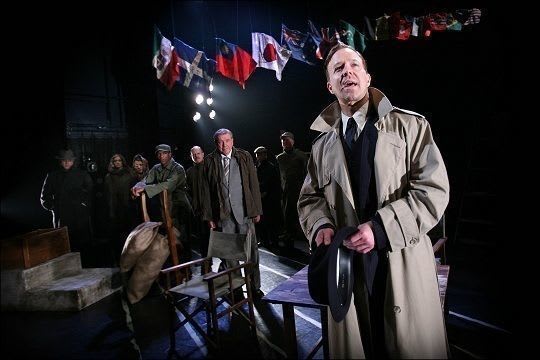 Whatever one might feel about the financing and politics of the 2012 London Olympics, the problems pale into insignificance when compared to Hitler's games in 1936.
David Cameron and Lord Coe might not be everyone's cup of tea but at least they are not steering racial minorities away from what must surely be the most expensive sporting event in history.
This new play, following another Olympic-inspired show, Chariots of Fire into London, has been written by the multi-talented Tom McNab. As well as being a playwright, novelist and filmmaker, he was also coach to various British Olympic athletes including Daley Thompson, which are pretty good credentials.
For anyone that does not know the history, the 1936 Berlin Olympics were originally treated sniffily by the Führer, played by Tim Frances, until Goebbels, after some prompting by his mistress, explained the PR possibilities of such an iconic event.
These were bought to fruition with the assistance of Hannah Young playing Leni Riefenstahl, the legendary Nazi filmmaker who apparently had an intimate friendship with Goebbels' aforementioned lover, Christine Müller, played by the busy Lauren St Paul.
The 80-minute performance is framed from the perspective of 1948 and the Berlin Airlift, utilising the first-hand accounts of William T Shirer, best known for his Magnum opus, The Rise and Fall of the Third Reich.
Ryan McCluskey's character calmly observes the political shenanigans across the globe from the edge of the stage, stepping in where necessary to advance the action.
As well as Hitler and Goebbels, the American Athletic Union and International Olympic Committee got involved in heated debates led by Peter Harding playing Avery Brundage, a man more interested in furthering his own status than natural justice when it comes to concentration camps.
On a more human level, we briefly follow the activities of two athletes, the Jewish high jumper Gretel Bergmann (Miss St Paul again) and Cornelius Macarthy as Jesse Owens, the Negro athlete who spoiled the Nazi occasion by taking four gold medals away from perfectly good Aryan athletes.
The sporting elite also allow designer Kevin Jenkins to create some memorable images of the performers in slowed-down action, to complement a suitably athletic milieu graced by the twin pillars of the Berlin Stadium through which a variety of backing images is projected.
There is no great depth to either the drama or the characterisation in Jenny Lee's stylish production but the politics are still powerful 76 years on and will make viewers recognise what a relative blessing this year's celebrations should prove to be.
Reviewer: Philip Fisher