31 Hours
Kieran Knowles
W14Productions
The Bunker
–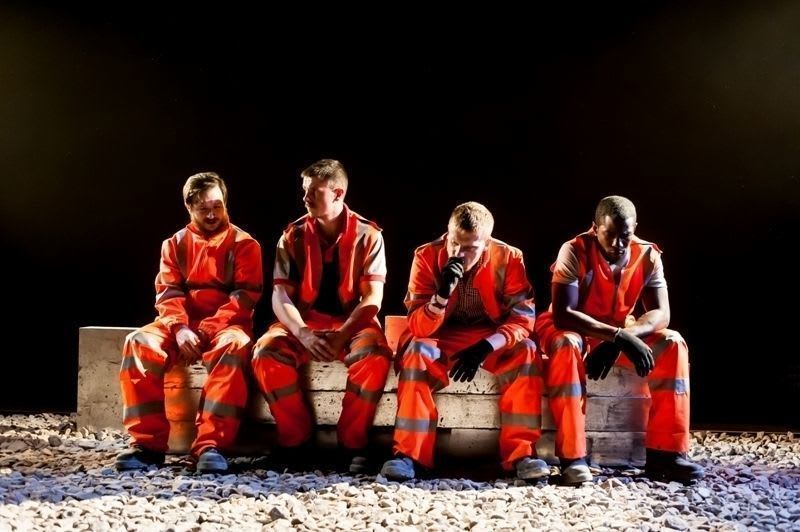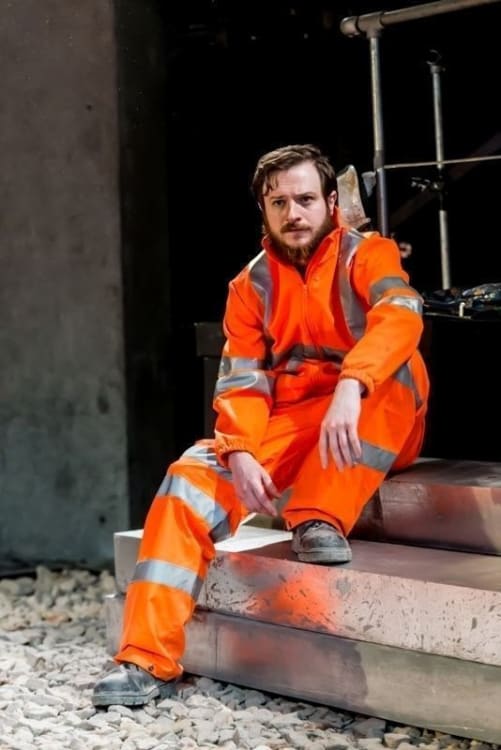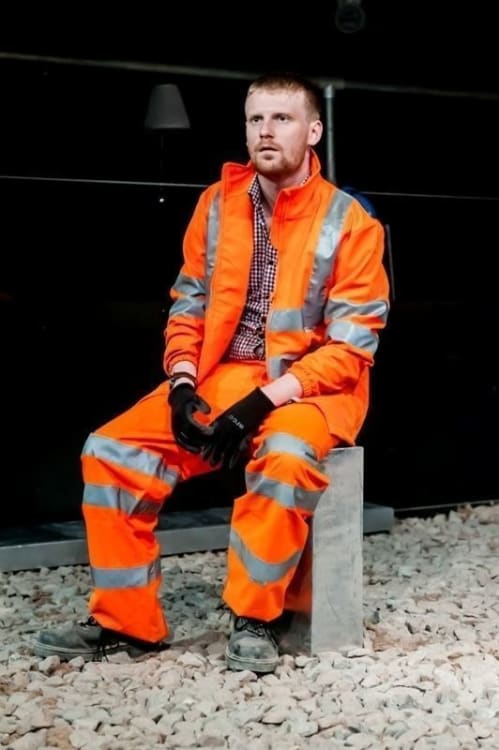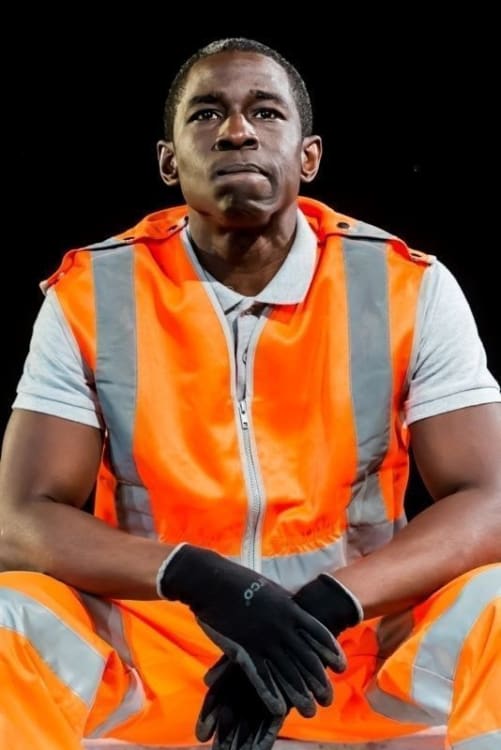 Receiving its world première at one of London's new off West End theatres, The Bunker, is Kieran Knowles's play 31 Hours.
Like his 2013 play Operation Crucible, which had two runs at the Finborough Theatre before transferring to the Sheffield Crucible and touring, it is made up of many short scenes that together have a synergistic force.
Funny but intensely moving, 31 Hours is a day in the life of John, Ste, Neil and Doug whose job it is to clear up after accidental deaths and suicide attempts on the nation's railways.
The action moves between their working day and their private thoughts, jumping in and out of scenes that provide the back-story to the suicides that they clean up.
Like every job, this one has its own jargon and with dark humour they distinguish between the types they deal with, the jumpers, the wingers, the crawlers, the bouncers and the poppers.
They may find the body in pieces, perhaps barely find one, but each one is identified by name, never letting us forget that another human life has been lost.
Knowles also provides fleeting glimpses of the impact of the suicide on others: the train driver, the transport police, the station manager, and of course the passengers whose complaints and pictures on social media have a callousness that contrasts starkly with the humanity and respect of the clean-up team.
The 31 hours of the title is the average time between suicides on the railways over the span of a year. For each one, there are another three attempts that have been prevented by the simplest of interventions—taking notice and talking to them.
Another, probably better known, statistic is the ratio of male victims which is 10 to 1, most just ordinary men who are unable to cope with their problems alone and who feel they cannot talk about them with anyone.
Knowles's writing is economical, and given to using a shared voice with clipped phrases that pulse like a heartbeat giving a sense of import to the words and staying in my head like an earworm.
Director Abigail Graham's precise choreography for the rearrangement of the set complements rhythms in the text in a pairing that is effective and engrossing.
An impressive ensemble work, its impact attributable in part to the intimacy of its delivery, Abdul Salis, James Wallwork, Salvatore D'Aquilla and Jack Sunderland all give exceptionally strong performances as John, Ste, Neil and Doug and the other characters they dip in and out of.
Just as I have never thought about how railway suicides get cleaned up, it has never really occurred to me that jumping in front of a train might not be fatal, or that some deaths might be of children.
31 Hours is a hauntingly moving, sad and funny play that says a lot about the consequences of not talking.
Reviewer: Sandra Giorgetti