42nd Street
Book by Michael Stewart and Mark Bramble (based on the novel by Bradford Ropes), music by Harry Warren and lyrics by Al Dubin
Jonathan Church Theatre Productions, David Ian for Crossroads Live, David Mirvish and The Curve
The Opera House, Manchester
–

Listing details and ticket info...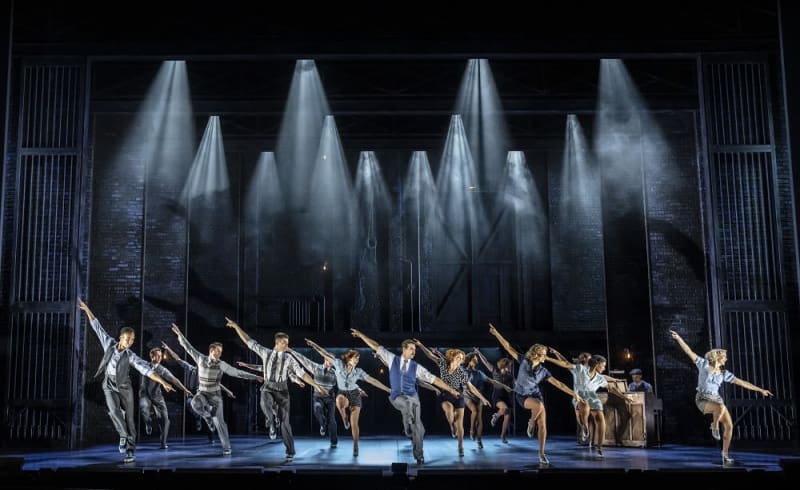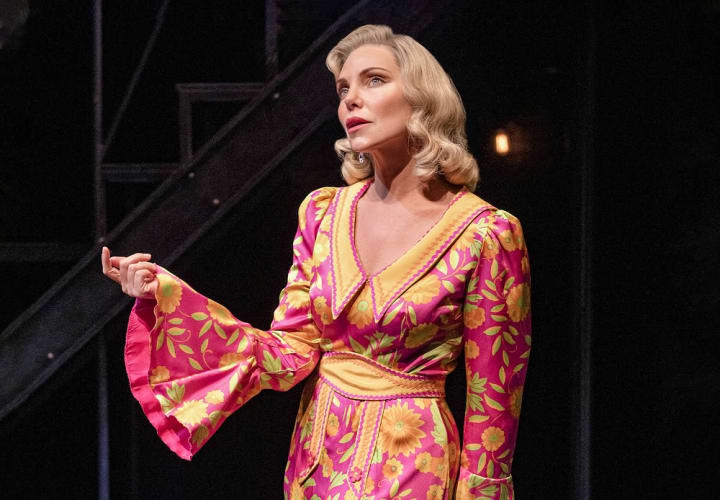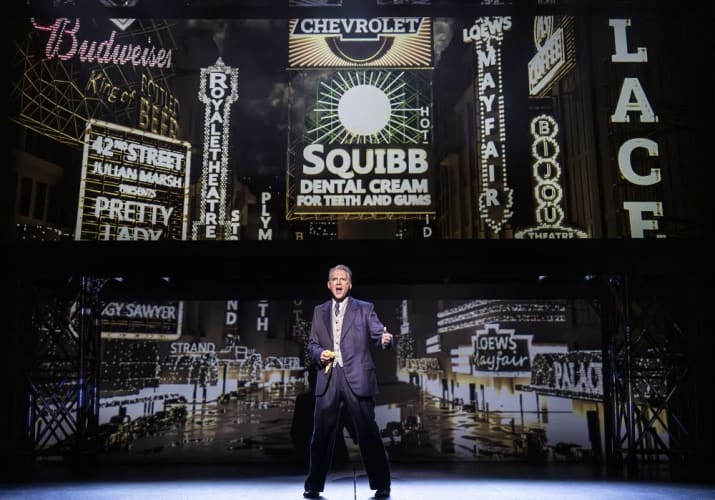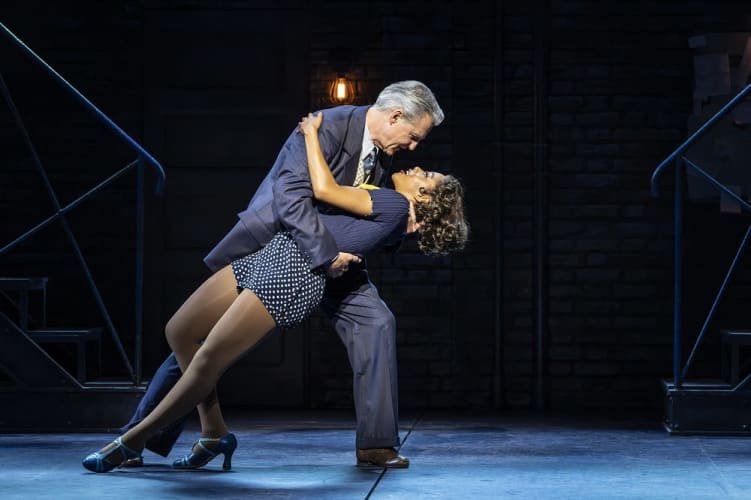 42nd Street is set in a period as society struggles with the impact of financial upheaval and recession. As the UK currently seems to be in permanent crisis, it must be very tempting to update the show and set it in the present day. But this would ignore the important feature that 42nd Street is a tribute to the uplifting power of theatre and showbiz which works best in the original setting.
Director Jonathan Church does not waste a second (just as well seeing as the curtain rises 30 minutes late). The overture plays over black and white period images alternating with snatches of rehearsals. The actual opening serves as a mission statement for the musical—a no holding back, full-cast, thunderous tap dance.
42nd Street is very much of its time. The mood is set not so much by politically incorrect characters like Anytime Annie, who only said 'no' once and that was when she misheard the question, or observations such as audiences only attending musicals to ogle the dames. Rather it is the old-fashioned approach of hiding bruised romanticism and idealistic hopefulness behind apparent cynicism.
In the 1930s, Broadway producer Julian Marsh (Michael Praed), hit hard by the Wall Street crash, is depending upon the success of his planned new musical to rebuild his fortune. Fading star Dorothy Brock (Samantha Janus) is cast less for her talent and more because she has a sugar daddy who will bankroll the show. However, she also has a boyfriend. When Brock is incapacitated, the show, and the jobs of all involved, are at risk until it is pointed out hick from the sticks and member of the chorus Peggy Sawyer (Nicole-Lily Baisden) has the talent if not the experience to step into the starring role. Unfortunately, she has just been fired.
Set and costume designer Robert Jones makes clear the distinction between fantasy and grim reality. The sets and backgrounds are sullen monochrome while the costumes are wish-fulfilment bright colours.
Director Church shamelessly builds up the spectacle of the show. "I Only have Eyes for You" begins as a skeletal number without music, rising to full orchestra and concludes as a dance number with the cast, for some reason, resembling poppies. There is no subtlety in the show, even when a number opens modestly, "We're in the Money" begins with urchins scrabbling for coins but grows to a massive conclusion. Church always opts for a positive viewpoint: rather than end the title song on a gunshot, he allows a tender coda with lovers embracing the seedy pleasures of 42nd Street.
A sultry Samantha Janus avoids cliché by bringing a degree of injured dignity and resignation to Dorothy Brock. Nicole-Lily Baisden's Peggy Sawyer is the perfect mirror image, endlessly perky, completely guileless and a superb vocalist and dancer. Sam Lips is a rarity in such an eye-popping show: an understated presence calmly pinching every scene in which he appears. This is, however, a show in which the ensemble dominate—faultlessly pounding out one amazing dance routine after another.
42nd Street is unusual in treating the songs and dances as equal parts of the show—the encores include one of each. Typical of a production which holds nothing back and pushes everything to maximum effect to ensure a glittering evening's entertainment.
Reviewer: David Cunningham