9 to 5 The Musical
Music and lyrics by Dolly Parton, book by Patricia Resnick
Savoy Theatre
–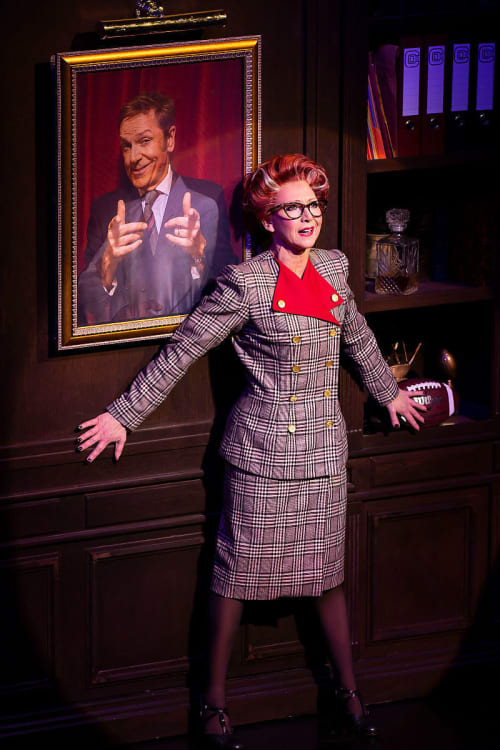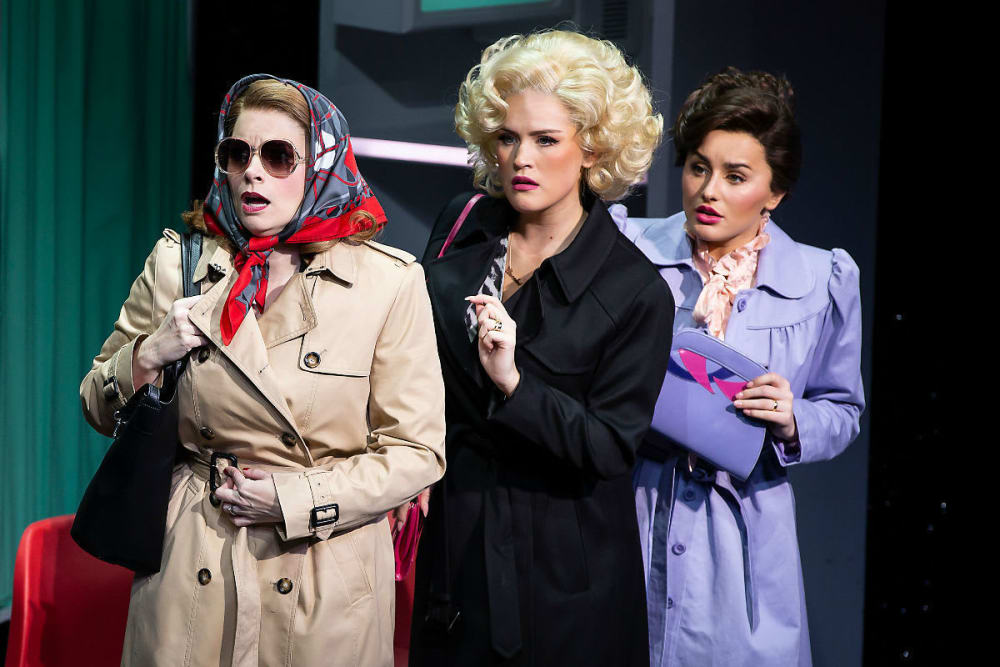 This London première has had a long gestation period. The film version of 9 to 5 starring Jane Fonda and Lily Tomlin alongside its progenitor Dolly Parton hit the silver screen almost 40 years ago, while the Broadway musical debuted 10 years ago.
Quite why the show should be appearing in London in 2019 rather than at any point in the last decade is unclear.
This is an archetypal lightweight musical comedy with jokes that were old in 1980 and a plotline that issues a feminist message which is largely historical, or to be more accurate addresses issues that have been significantly diminished, if not been completely overcome.
Where the performance scores is in presenting a soundtrack featuring a brilliant title song, some flashy graphics courtesy of video designer Nina Dunn and sharp choreography created by Lisa Stevens.
The 2¼-hour-long evening starts out with a filmed introduction from Dolly Parton (who made a stage appearance at the end of a very starry opening night) herself. It then moves into the offices of a large corporate in what looks like a fantastical version of New York City, the fantasy being strangely appropriate for the subject matter.
This is engendered by the tyrannical excesses of a male chauvinist pig, Franklin Hart Jnr, who runs the company with a rod of iron, belittling and demeaning the women on his staff at every opportunity while paying them half as much as their male colleagues.
This kind of behaviour is tolerated grudgingly by a central trio led by Caroline Sheen's widowed Violet, an executive in the making if only she could manage a sex change. Her partners in crime (literally) are "Backwoods Barbie" Doralee—the name gives away the fact that this is the Dolly Parton figure, now portrayed by Natalie McQueen—and Amber Davies, who plays ingénue Judy, recently deserted by a bland, uncaring husband but eventually coming-of-age to the point where she can sing "Get Out and Stay Out".
After years of maltreatment, Hart eventually pushes the women too far, leading to a shop floor revolution and, inevitably for this kind of show, ensuring sweetness, harmony and even greater profitability, once they achieve Violet's arguably un-feminist ambition to become "One of the Boys".
Brian Conley bravely spends a significant part of the evening suspended in suspenders, his character's only support coming from the office spy Roz, Bonnie Langford wittily depicting a woman desperately in love, performing heroically as the kind of triple threat that can do the splits at the end of a fantastic dance routine with ease.
Each of the leading actresses proves to have a pleasing voice of the kind that can generate great power when required by series of catchy numbers, which are one of the evening's major attractions.
Ultimately, 9 to 5 The Musical is the kind of show that will undoubtedly get repeat business from legions of diehard Dolly Parton fans but with so much competition in London for the hard-earned cash of occasional theatregoers, might not find it easy to attract a wider audience, although popstar and gossip column legend Louise Redknapp is due to take over in the leading role later in the spring.
Reviewer: Philip Fisher