Jeffrey Bernard Is Unwell
Keith Waterhouse
Garrick Theatre
(2006)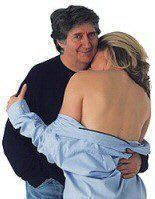 Jeffrey Bernard was a legendary, charming layabout who made a career out of baring his drink-sodden soul. His Low Life writings appeared in weekly columns in The Spectator that didn't always make it out of his gin-raddled brain.
Almost twenty years ago, his friend and colleague, Keith Waterhouse decided to immortalise one of the great Soho characters of the era under the title that often accompanied his non-column in The Spectator.
Thanks to some great jokes and the draw card of Peter O'Toole (not exactly renowned as an abstainer himself) a living, if not always conscious, man became the toast of the West End stage in a year-long run.
The idea of having practically a one-man biographical show about someone still alive on a Shaftesbury Avenue stage makes a change. Where the subject's major talents lay not in the arts, the sciences or even sports but in gambling on nags, womanising and propping up bars until he was ejected from them, the concept must be unique.
Tom Conti took over from O'Toole first time around and returns to breathe life into the old dog. He has support from four fellows, including Royce Mills who was also in the show in the old days, adding colour and butts for jokes.
The plot is an irrelevance. Some time in the 80s, JB has been locked overnight in John Gunter's eccentrically-lit, symbolically sloping reproduction of The Coach and Horses public house in Soho, having fallen into a drunken stupor in the Gents for the umpteenth time.
We follow this man who can hardly stop shaking long enough to pour a drink or light a fag in real time between 5 and 7 the next morning. During those two hours, Bernard has the chance to prove what a talented raconteur he was with a stream of stories of variable quality about his colourful entourage, the best of which draw spontaneous applause from Conti's large fan club.
Whether this show still has drawing power so long after the old codger finally destroyed himself and his columns in Sporting Life and The Spectator have disappeared, may be a question that the producers agonised over.
Under original director Ned Sherrin, Conti skilfully balances the drunken slur with intelligibility and appears to be enjoying himself in a familiar role. However, the show feels uneven and possibly under-prepared with a good number of real highs such as a Tommy Cooper-style magic sketch and a running, tripping gag, but also tales of drunken excess which show that even the brightest topers are always on the edge of becoming crashing bores.
Visit our sponsor 1st 4 London Theatre to book tickets for Jeffrey Bernard Is Unwell.
Reviewer: Philip Fisher