Gaslight
Patrick Hamilton
Old Vic
(2007)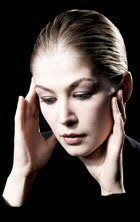 This revival demonstrates once again what a good director Peter Gill is. Gaslight, first produced in 1939, and set half a century before is, in the writer's words, "good fun theatre". The play, twice filmed in the 1940s, is in reality a load of tosh - but of the highest class; and at the Old Vic Gill makes something pretty special out of it.
This is a melodramatic cod-Victorian detective story that is packed with inconsistencies of plotting and a baddie not unlike a thousand others.
However, by dint of thoughtful casting and a tone which suggests that at times, tongues are firmly in cheeks, we get two and a quarter hours of light-hearted, gripping entertainment, with a few surprises and more laughs. Unexpectedly, the best one on press-night resulted from an accident with a whisky glass and regular Gill collaborator Kenneth Cranham's subsequent brilliant adlib that should immediately be written into the script.
Gill has in fact surrounded himself with friends old and new. Andrew Woodall, who starred in his Voysey Inheritance at the National last year, plays Jack Manningham. He is a well-to-do scoundrel who is beastly to his girlish wife and far too friendly with the pouting, red-headed parlour maid, Sally Tatum's Nancy.
It has taken seven years of marriage but by the time that the curtain rises to reveal a cramped London living room, designed by Hayden Griffen, Manningham has practically persuaded his attractive wife Bella that she has followed her mother into madness.
This stern man plays constant cruel tricks on Bond girl Rosamund Pike in the role of his hyperactive wife. She may indeed be a little touched by this stage, as anyone sane would have called his bluff long ago.
The plot thickens, as a mystery caller takes advantage of one of Manningham's regular night-time absences to call on his wife. This is not a Tennessee Williams kind of gentleman caller but a red-faced, retired policeman, the wonderfully-named Inspector Rough, given ironic life by Kenneth Cranham who is on really top form.
He spins a yarn of long-ago murder and missing rubies that inevitably leads to the conclusion that the murderer is a familiar figure, which in a cast of five including the policeman and two domestics leaves little room for shock revelations.
The second half of the play, during which there is more than a hint of irony in the performances, eventually leads to a satisfying conclusion as the spluttering murderer is led off to an appointment with the hangman. At that point too, the gloom finally lifts over night-time London, seen above the house; and some rays of symbolically hopeful sunshine welcome the final curtain.
The setting fits the bill nicely and as one might expect with a title like this, Hartley T.A. Kemp's lighting is really beautiful.
While Cranham is the pick of the actors, both Woodall and Miss Pike, who spends a lot of time posing prettily and reflectively like some English Hedda Gabler, are also well worth watching.
Gaslight does not offer a demanding evening but thanks to such a well-judged production, its escapism might well have widespread appeal to fans of ripping yarns.
Visit our sponsor 1st 4 London Theatre to book tickets for Gaslight.
Reviewer: Philip Fisher