The Beauty Queen of Leenane
Martin McDonagh
Young Vic
(2010)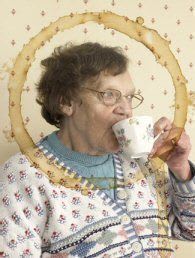 At very worst, this exhilarating evening is one of the theatrical highlights of the year; some might well argue that it is better than that.
The Beauty Queen of Leenane was the play that brought the precocious, mid-twenties Martin McDonagh to public acclaim and, after great success on this side of the Atlantic, he has become the darling of Broadway.
It takes a brave director to revive a relatively recent play that has had such an impact but Joe Hill-Gibbins has always been adventurous and on this occasion surpasses his previous achievements with a production that is close to perfect.
He gets great help from a quartet of Irish actors, each of whom shines, with great timing to the comedy but also soul in making ordinary people come to life.
Anyone who saw the original production at the Royal Court 14 years ago will remember the impeccable performance of the late Anna Manahan as sly, scheming Maggie Folan. She is the indolent, incontinent, septuagenarian mother whose only joy in life lies in putting down her sorely tried daughter.
Rosaleen Linehan may do things a little differently but will also be remembered for her ability to draw sympathy from an audience despite her character's mischievous nature.
Susan Lynch may struggle to live up to the requirement that her unloved and unappreciated daughter Maureen be plain but in every other way fits the bill, as the living martyr who skivvies as she has done for twenty years fetching the Complan and porridge but giving as good as she gets in their continuous war of words.
This mutually frustrated pair are so real that, at times, you feel an urge to leap on to the stage and intervene. They are not helped by living in a cottage and community that is timeless and, due to the lack of mod cons, could as easily be living in the 1950s as the 1990s.
The love-hate relationship contains a surprising degree of mutual dependency but that doesn't stop the pair fighting with the viciousness of wild animals.
Their complex relationship is surprisingly funny and the humour is compounded by the brothers who drift in and out of their lives.
Pato Dooley is a big, shy man who has taken twenty years to pluck up enough courage to talk to Maureen, in his eyes the Beauty Queen of Leenane, let alone get any closer. Their night of seduction is a comic masterpiece that leads to a shocking finale but not before David Ganly gets spontaneous applause for his reading of a heartfelt but nevertheless hilarious love letter.
Terence Keeley as jaunty, younger brother Ray is itching to leave the country but hasn't the will to do so. His role in life is to act as a go-between but even that is beyond his limited abilities.
On a spacious but still atmospheric set laid at right angles to the audience that Ultz has designed to encompass the drama, what initially seems like a light entertainment celebrating and commenting on life in rural Ireland slowly develops through its two hours twenty minutes into a jet-black comedy that leaves viewers stunned long before the end.
With Martin McDonagh's popularity, it would be great if, after selling out the Young Vic, which is a racing certainty, this production had a life elsewhere, either in the West End, Dublin or on Broadway. It can be shocking but this gripping revival fully deserves to be seen by as many people as possible.
Playing until 21 August
Pete Wood reviewed this production in Bath
Reviewer: Philip Fisher