A Bright Ray of Darkness
Ethan Hawke
William Heinemann
Released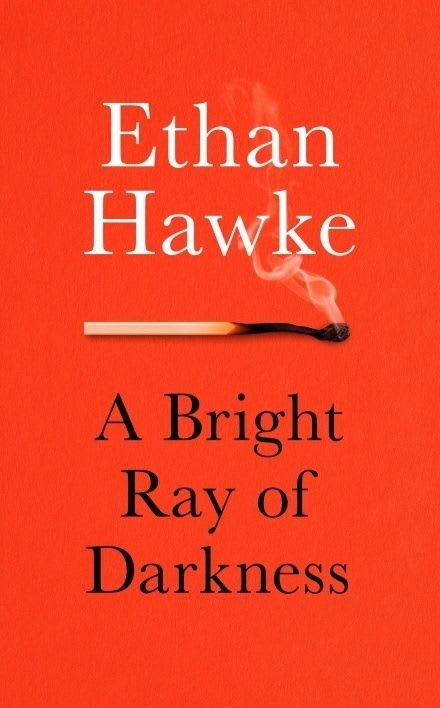 Ethan Hawke is one of those multi-talented people who can as easily star on Broadway, in a movie, direct or write a novel. In A Bright Ray of Darkness, he combines all of these interests.
The novel is dedicated "to Jack" but it isn't clear whether this is a friend or possibly the fictional Sir John Falstaff, a key figure in Shakespeare's Henry IV plays which are the focus of attention. Another plausible option might be Jack O'Brien, director of an All-Star Lincoln Center production in which Hawke played Harry Percy aka Hotspur with Audra Macdonald playing his wife and Kevin Kline headlining as Falstaff.
Like a standard history play, the book starts with a prologue and is then structured in five acts broken by an intermission. Before rehearsals for his Broadway debut even start, the protagonist William Harding is having a tough time, though it is self-inflicted.
The thirty-something film actor is reeling out of what should have been a happy marriage to a gorgeous, high profile rock star, bereft of the company of his two beloved infant children. The cause of the break-up is Harding's affair with a young South African woman, which was never likely to turn into anything more than a few nights of passion followed by months of bad press.
The period up to the interval follows the company as it runs to rehearsals and then builds to the nervous excitement of a glitzy opening night. It also portrays William behaving badly, living up to the bad boy image by overdosing on sex, drugs and, metaphorically, rock 'n' roll.
Many of the observations relating to the minutiae of backstage politics and psychology will prove fascinating to anyone who has not had the opportunity to take to a Broadway stage in front of a packed audience and should bring back happy memories to readers who have had the pleasure.
What can feel rather too much like a shadow, intrusive, fly on the wall exposé develops in more satisfying directions after the interval. Gradually, William confronts his own shortcomings and begins to consider the meaning of life, his future and what it takes to succeed as an actor, artistically as well as commercially. In doing so, he is helped by a bevy of generous colleagues and family members.
By the end of the run and the novel, he has grown in stature as a man, while giving readers an opportunity to see into his heart and soul.
Ethan Hawke's skill as a novelist is to combine the sorry story of William Harding's disintegrating marriage, which may well have a semi-autobiographical element, and his own reactions with what feels like a completely authentic depiction of an actor experiencing his first taste of life in a starring role on the Great White Way.
Reviewer: Philip Fisher