A Celebration of Bob Lockyer

The Place, Robin Howard Dance Theatre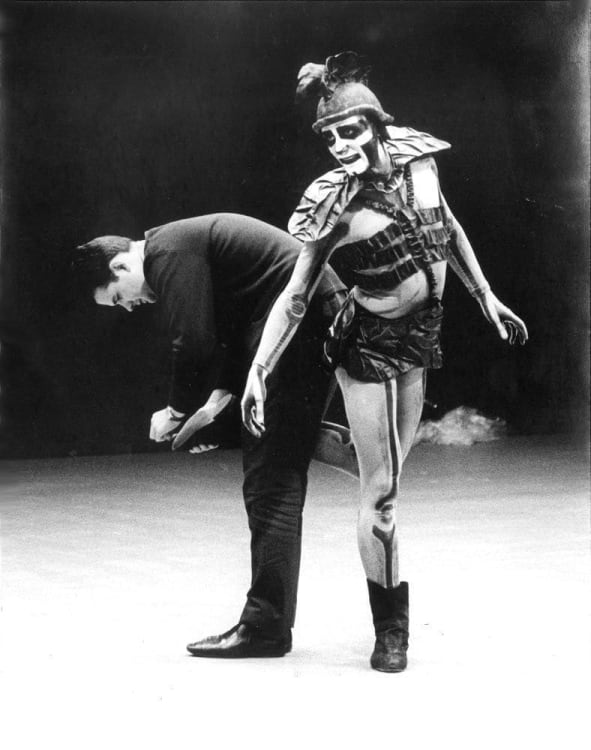 Ten years the first chair of Dance UK, forty years at the BBC directing and producing dance programmes, a major player in the world of dance, Bob Lockyer gets his heart's desire: a seventieth birthday present in the shape of a one-off night of fund-raising dance (proceeds to the Royal Philharmonic Society Drummond Fund and The Place's Pioneering Fund in support of the creation of new dance) at the home of the London Contemporary Dance Theatre (LCDT) – where else…
And what or who else to celebrate a life in dance… Lockyer invited Richard Alston (artistic director of the Place), Siobhan Davies (one of LCDT's first students under Robert Cohan), Rambert's Mark Baldwin, and the Royal Ballet's resident choreographer and artistic director, Wayne McGregor and Monica Mason, to 'present new works'.
Eight short pieces are featured, four from budding new talent, holding their own against the Rambert and Richard Alston Dance Companies in the new eight-minute atonal Prayer from Mark Baldwin, the new four-minute Isthmus and ten-minute excerpt from his joyous Shuffle It Right created in 2008 from Richard Alston, and a ten-minute extract from Robert Cohan's In Memory.
Bob Lockyer's domain was imprinting movement on film, and choreography is all about capturing movement and sculpting in time. Siobhan Davies commissioned Charlie Morrissey from her own company, and his The Way It Works Is This… tackled this challenge with standout wit and intelligence.
Performed by himself to an Orlando Gough soundscore against Etienne-Jules Maray's early flickering attempts to capture fleeting movement on film, it is a five-minute Muybridge collage of moves, blackout shutters, and text surely inspired by Ionesco – action and counter-action, cause and effect, the infinite possibilities... or maybe not… Absurd and wonderful, given light-hearted serious expression it closed the first half on a smile.
Preceding it were the serene dervish-frocked male duo in Drone from Andy Macleman, a third year BA LCDS student; a surprise Romantic classical ballet pastiche, Papillon, two lovers fluttering sweetly on a bench in the home of contemporary dance, from Sebastian Goffin (a graduate-year student from The Royal Ballet School, Monica Mason's choice); Baldwin's Prayer, four furies in black, a Greek bas relief frieze come to life; and Alston's exercise in tempo to Jo Kondo's Isthmus.
After the break came Cohan's In Memory from 1989, to Paul Hindemith's Sonata for Unaccompanied Viola Opus 11 No 5, interweaving musical shapes into the abstract dance, hinting at a hidden narrative.
Choreographic apprentice at The Royal Ballet, Rob Binet in his seven-minute Lake Maligne, a liquid solo danced by Daniela Neugebauer from McGregor's Random Dance Company, has not yet escaped his influential mentor's, Wayne McGregor's, distinctive voice, a difficult one to evade.
The evening ended on a high with Alston's infectious Shuffle It Right to a recording of a dissatisfied Hoagy Carmichael, who wants 'to start over' some three times – 'I can't play this crap'... Honky-tonk and big band sounds, four couples, men in neat military shirts and ties, women in floral frocks, let their hair down on a peachy dance floor.
A good-humoured mix, an homage and a treat, contemporary dance in fine shape, the baton passing safe and sound, the evening's purpose fulfilled and fulfilling, a shared celebration surely for, rather than of, Bob Lockyer.
Reviewer: Vera Liber