A Christmas Carol
David Edgar after Charles Dickens
Royal Shakespeare Company
Royal Shakespeare Theatre, Stratford-upon-Avon
–

Listing details and ticket info...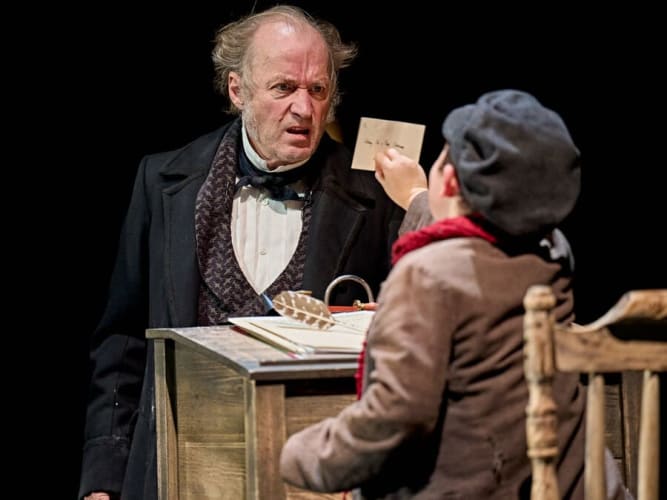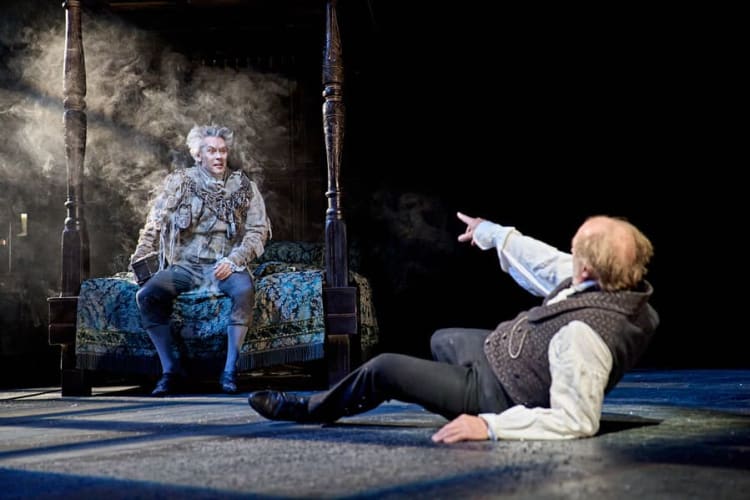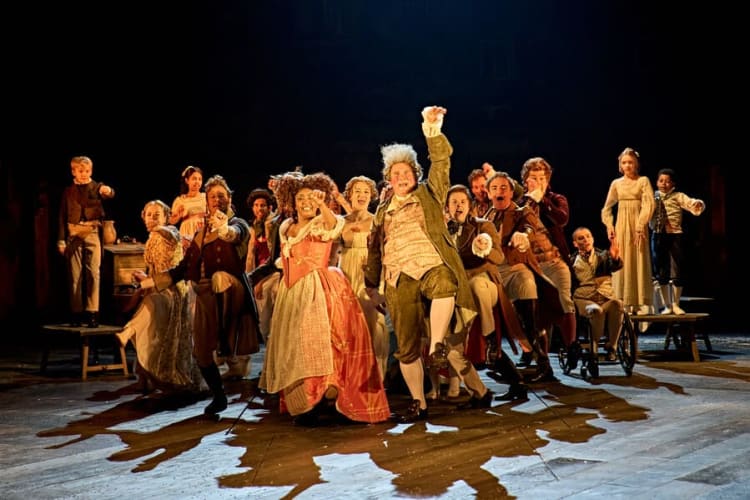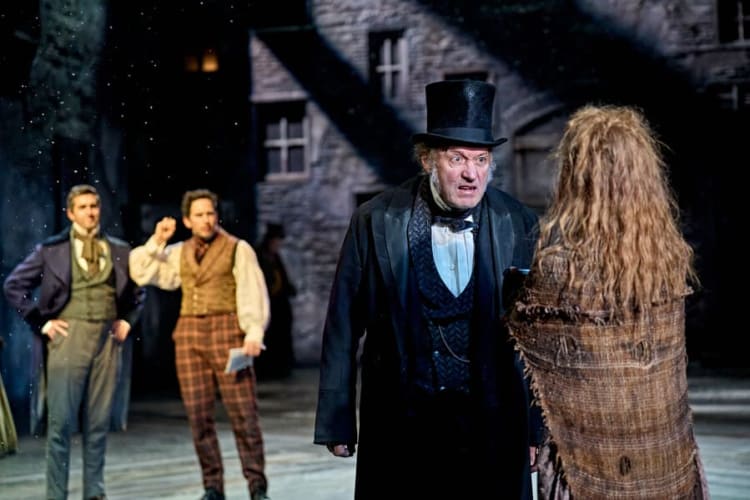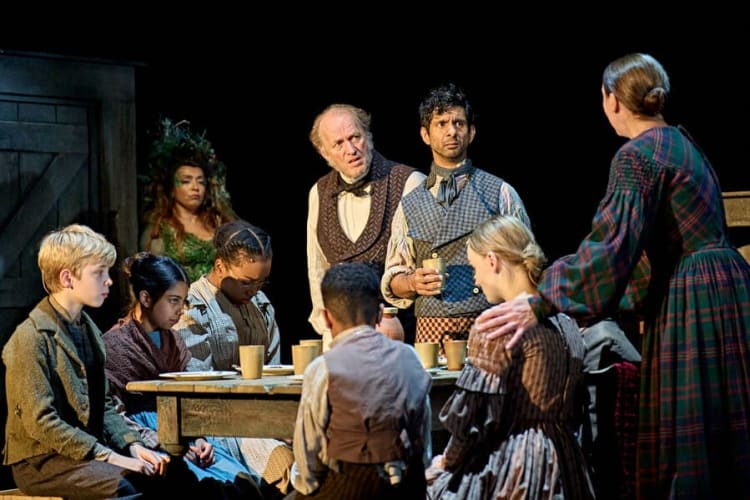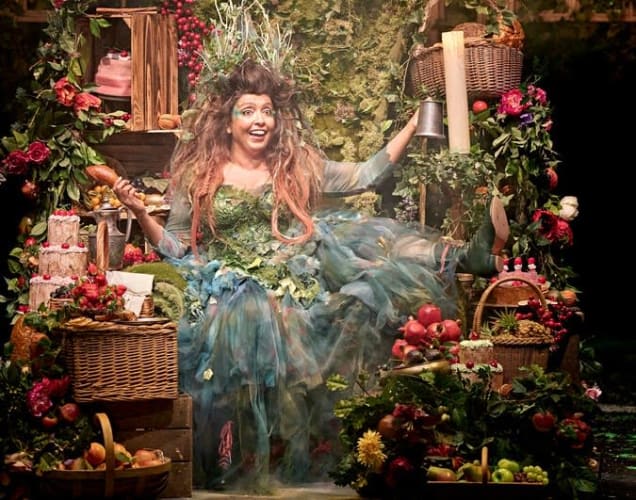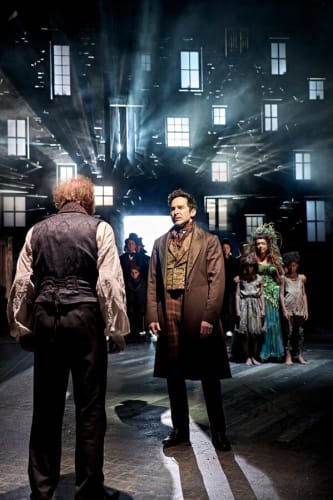 This tingling, heart-warming show is a revival of the RSC's 2017 production, but like the Ghost of Christmas Past it has returned to achieve a miraculous transformation. I described the original as a one-legged turkey. This bird flies.
It's the same creative team as five years ago, led by director Rachel Kavanaugh. It's hard at this distance to identify the changes, but much of the improvement is due to Adrian Edmondson's terrific performance as Scrooge. For this curmudgeonly old miser, festivity is an F-word, uttering the words 'merry' and 'lurve' make his nose wrinkle and his tongue loll, and his lower lip curl in distaste at the prospect of giving to charity.
Edmondson is equally adept at playing the new-born benefactor, and I loved the drawn-out moment when he kept everyone waiting until Bob Cratchit—the excellent Mitesh Soni—realised he was being promoted, not dismissed.
Stephen Brimson Lewis's beautiful set is largely the same, but this time around there is greater, clever use of Scrooge's fourposter bed, which emerges from the stage with chained ghouls below, and from which Bob Marley's ghost magically appears. It's a jaw-dropping moment, which I don't remember from 2017, as is the astonishing entrance of the Ghost of Christmas Yet to Come.
In a strong supporting cast, a rosy-cheeked Clive Hayward exudes enough warmth as Mr Fezziwig to save on the RSC's heating bill, and both Emma Pallant as Mrs Cratchit and Gavin Fowler as Charles Dickens are eloquent in reminding us that behind the gaiety was a world in which children might be sent to work aged four, or work for weeks underground without seeing sunlight.
The show is virtually sold out until the end of its run which at the time of writing is on the surprisingly early date of 1 January. With no show booked into the RST immediately thereafter, I cannot imagine that this will not be extended. If you don't have a ticket already, get in the queue.
Reviewer: Colin Davison