A Doll's House
Henrik Ibsen
Young Vic, Mark Rubenstein, Gavin Kalin and Neil Laidlow
Duke of York's Theatre
–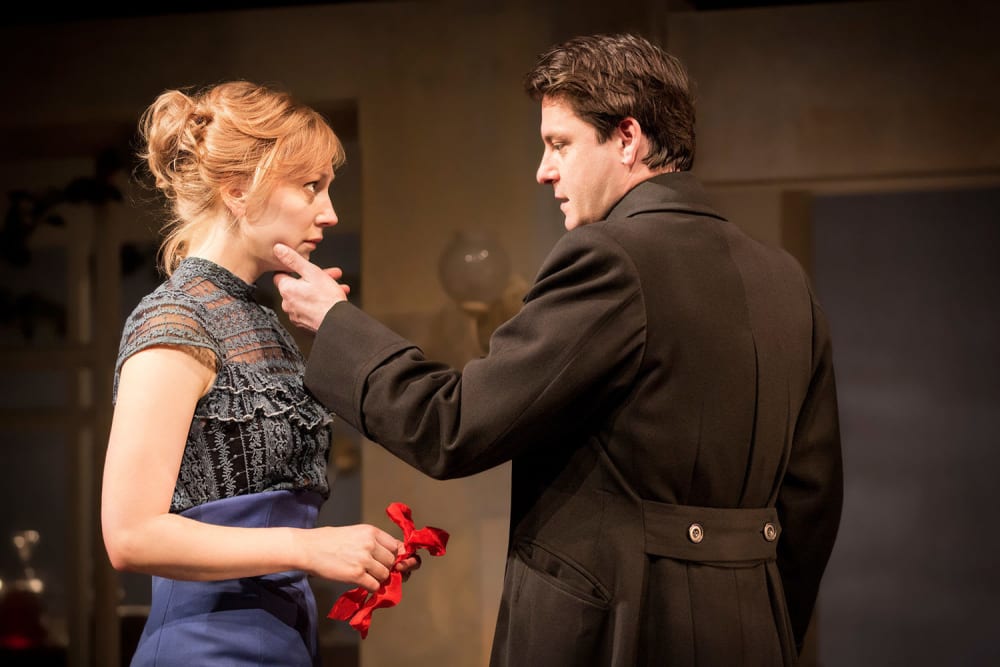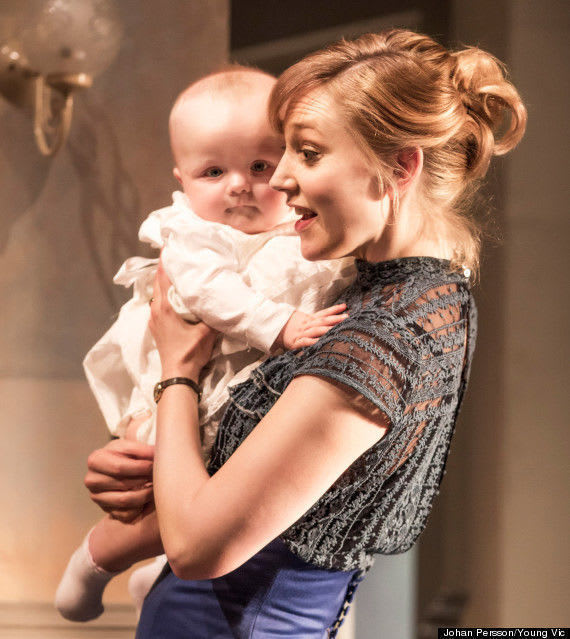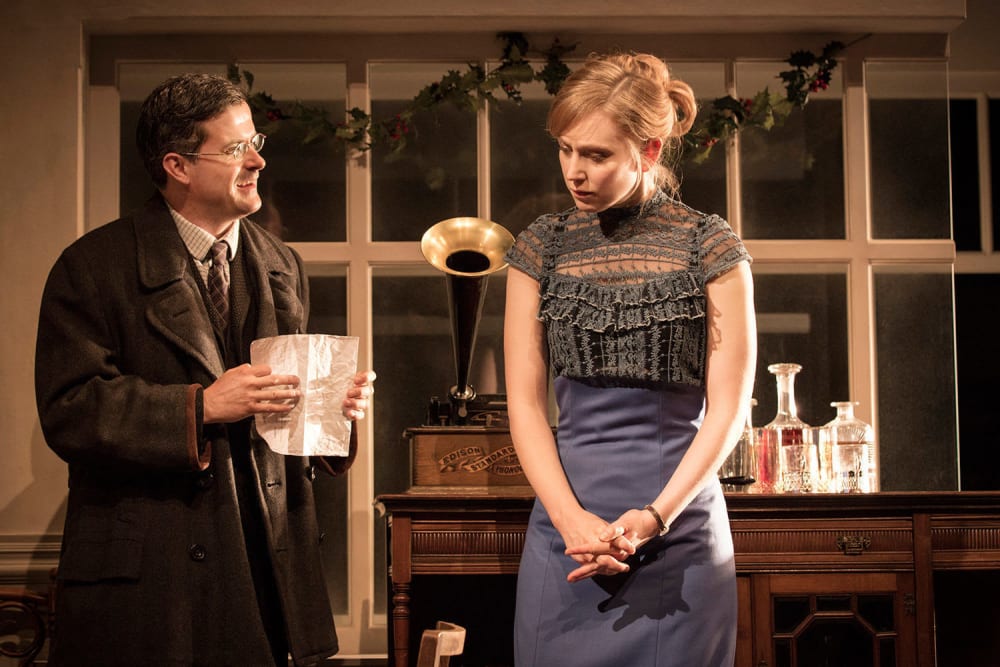 When A Doll's House was first performed in 1879, its picture of the realities of a middle class marriage left audiences in shock.
Attitudes to gender roles may have changed somewhat in the decades since then but Ibsen's play still makes one sit up with a jolt, especially in a production as good as this by Carrie Cracknell, already acclaimed when it was seen at the Young Vic last year and Hattie Morahan's Nora won her both Evening Standard and Critic's Circle Best Actress Awards.
From the moment the play begins, when Ian Macneil's conventional-looking box set begins to turn revealing a helter-skelter of activity through all the rooms of the Helmer household as they get ready for Christmas, you feel this is going to be something special.
It may look very realistic with its furniture and detailed props but in fact it's not, almost everywhere there are windows looking into rooms from the corridor or from room to room: a place for observation. Its spaces are like a rat run in a laboratory for animal experiments or, as they turn, the exercise wheel of a hamster, which is what Torvald Helmer calls his wife in Simon Stephens's free and accessible modern version before going on to use a whole lot of bird terms for her.
The play itself subtly controls the way we look at things as it progresses. A nineteenth-century audience may have seen Nora Helmer as an ideal wife but to a modern audience Morahan's girlish Nora, guiltily guzzling forbidden chocolates, is foolish and irresponsible with her well-meaning schemes, hardworking Torvald a devoted and caring husband. One of the delights of this production is the way it then shifts perspective, giving a freshness to its uncovering of gender attitudes even for those familiar with the story.
Some time past, when Torvald was ill and unknown to him, Nora financed a recuperative trip to Italy not with money from her father but with a loan raised by faking his signature just after his death. Now that is catching up with her and she is threatened with exposure, the catalyst for what now happens. She confesses this to Kristine, a former friend, recently returned a widow, and asks her assistance, though her salvation may also lie in rich family friend Dr Rank whom she knows is terminally ill.
Hattie Morahan's Nora is indeed a prize-winning performance. She brilliantly suggests the dawning of awareness, the release of pent-up emotion, even her voice seems to change as she sees the reality of her position, begins to understand her own compliance in playing out the fantasy of her marriage. Dominic Rowan starts off an entirely sympathetic Torvald, an ideal husband in terms of the times. The build-up of indicators in the drama reveal his total control of Nora's life but, drunk on their return from a fancy dress party, Rowan lets Torvald's savage prejudice rip through the façade of doting affection.
Steve Toussaint makes family friend Dr Rank a gentle, sympathetic man, a stoic devoted to others, but I wonder whether Ibsen intended him to be so entirely nice. Should there not perhaps be a stronger hint that his passion for Nora might seek some satisfaction?
Kristine Linde and Nils Krogstad have their own parallel story. They are the realists. Caroline Martin is a spirited Kristine consciously fitting in where she sees it to her advantage and Nick Fletcher as the awkward blackmailer suggests a man much more capable and relaxed with her, his voice and body language in the presence of his betters could not be more revealing.
This is a carefully considered production that makes the action flow from room to room drawing children and servants into the action to create a sense of activity elsewhere that the set turns to reveal just when needed. Its exposure of the falsity of the ideal marriage game that Nora and Torvald are playing is still subtly unsettling in the way our reactions reveals how much centuries old prejudices and assumptions still affect us today.
Reviewer: Howard Loxton