A Doll's House
Henrik Ibsen, adaptation by Bryony Lavery
Royal Exchange Theatre, Manchester
–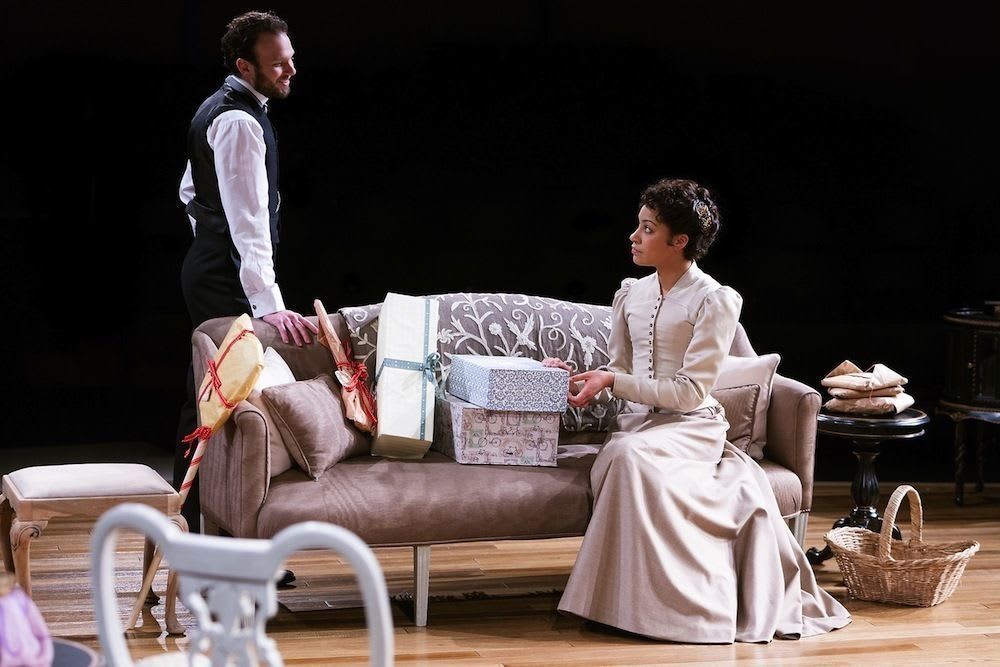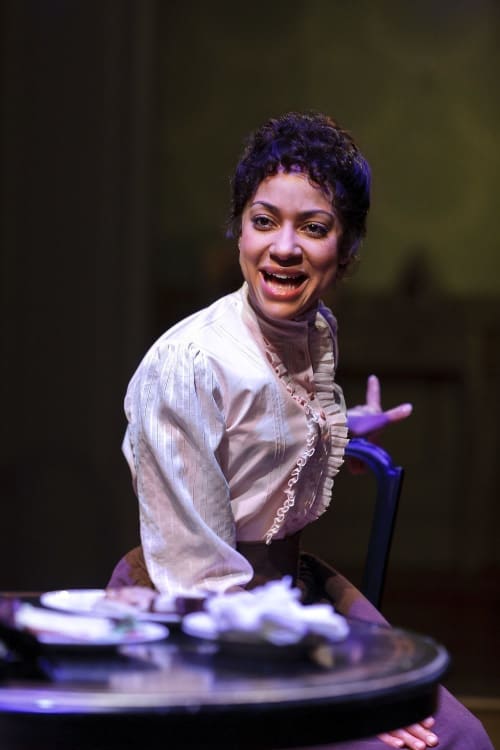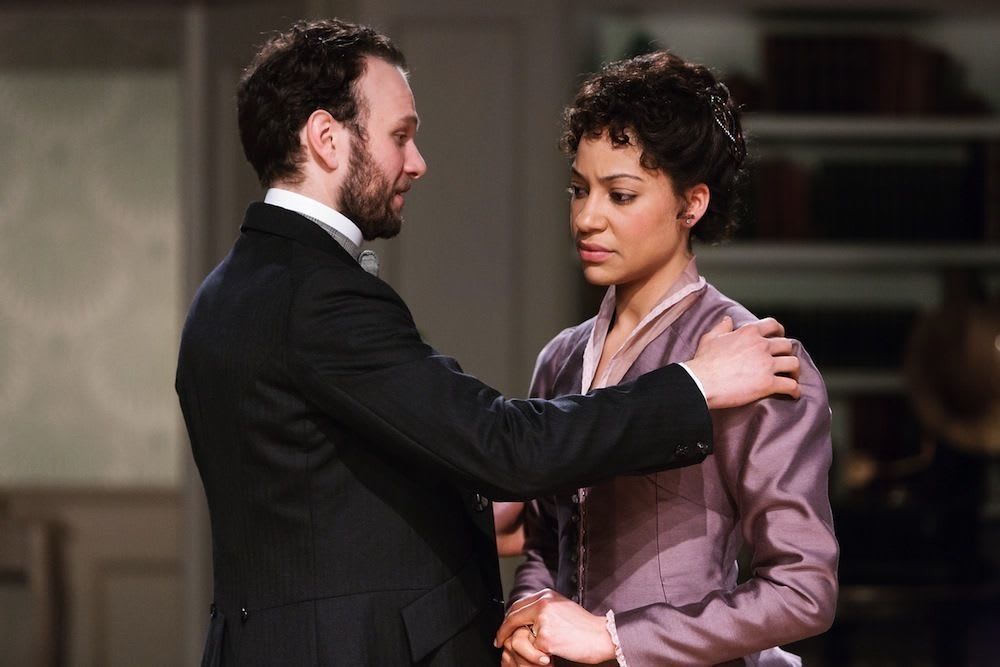 We've not been exactly starved of Doll's Houses in the north west recently—this same Bryony Lavery adaptation was used at Theatre by the Lake last year and by the Library Theatre two years ago—but this production is notable for the return to Manchester of Cush Jumbo, twice nominated for Manchester Theatre Awards for her performances at the Royal Exchange but not yet a winner.
Lavery's version feels fresh and modern enough to flow nicely for a modern audience without displacing it from nineteenth-century Norway and the attitudes that inspired Ibsen to write this classic example of early naturalistic theatre. While its style of presentation is hardly radical or controversial now, its subject matter still produces gasps from a modern audience, although they are usually in response to Torvald's views about women rather than Nora's decision to leave her husband and children as they would probably have been in 1879.
Those nineteenth- and early twentieth-century male naturalist writers (Ibsen, Strindberg, Shaw, Chekhov etc.) produced some great parts for women, and Nora in A Doll's House is one of the most challenging. Jumbo takes to the role wonderfully, absolutely convincing as the flighty, twittering bird who mischeviously reveals to her friend Mrs Linde that she has hidden depths and then discovers for herself that all of that was just self-delusion. It is a truly great performance that elevates the whole production.
I didn't find David Sturzaker as convincing or natural as her husband Torvald for some reason, but Jamie de Courcey is excellent as a particularly melancholy Dr Rank throughout, until his final appearance when he lets himself go for one last time. Kelly Hotten also convinces as Mrs Linde.
I've noticed in previous productions of this adaptation that quite an emphasis is put on Krogstad justifying his actions convincingly and likening his situation to Nora's, taking him away from the melodramatic villain which he could so easily become—although melodrama's influence on Ibsen is still in evidence in other areas. Jack Tarlton pleads Krogstad's case wonderfully, and his scenes with Nora are some of the most compelling.
The cast is completed by Tessa Bell-Briggs as a very motherly nanny Anne-Marie and Amy Cameron as servant Helene.
Outside of Jumbo's performance, Greg Hersov's production isn't especially notable but it does work efficiently. There are some interesting variances of pace, not all of which work perfectly yet but will no doubt run more smoothly after a few more performances. Helen Goddard's design is similarly functional and efficient without being especially notable.
The last time I saw this play in this theatre, Brenda Blethyn was Nora; Cush Jumbo is certainly a match for her and she makes this production well worth a trip to the Exchange.
Reviewer: David Chadderton