A Funny Thing Happened on the Way to the Gynaecologic Oncology Unit at Memorial Sloan Kettering Cancer Center of New York City
Hallie Feiffer
Finborough Theatre, Earl's Court
–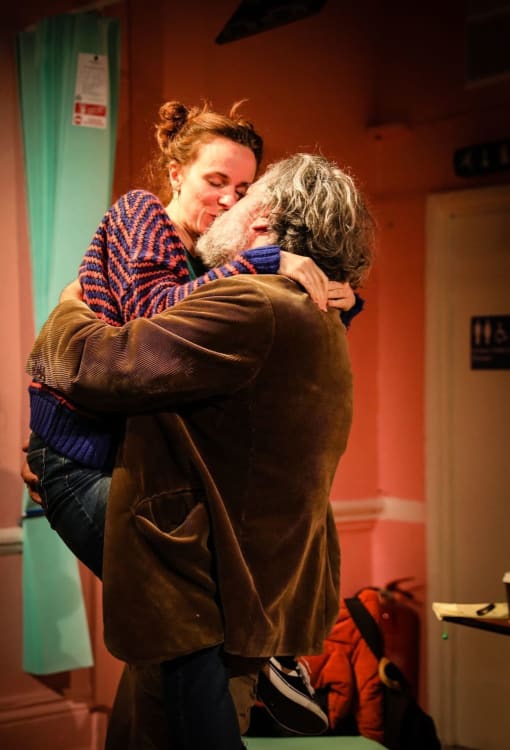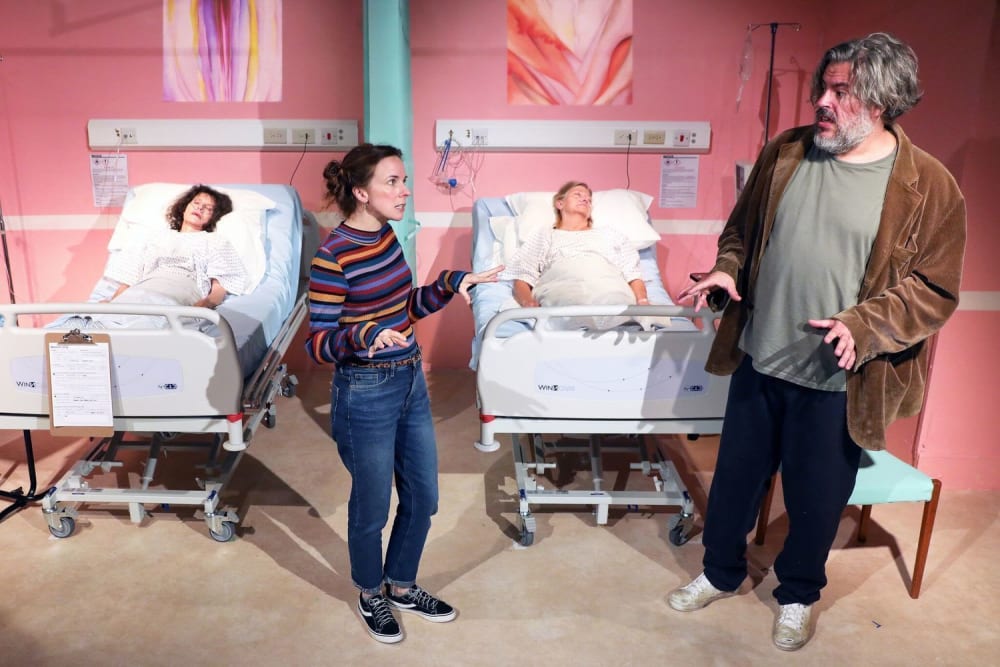 It is hard to imagine how a romcom set in a cancer unit of a New York hospital could ever succeed, however long the title.
This crude British production of a piece that is almost certainly rooted at least loosely in real life experience does little to dispel that initial impression.
The drama takes place in a room shared by two heavily sedated women in the latter stages of battles against ovarian cancer. Improbably and insensitively, the back wall is adorned with a pair of Georgia O'Keeffe inspired paintings of women's sex organs.
The main players are the sick women's grown-up children.
Actor / comedian Cariad Lloyd's Carla is a kooky stand-up who is noisily struggling to find some funny material for her act.
On the other side of a green curtain, Don, played by Rob Crouch, is a walking cliché. This slovenly guy may dress like "a homeless man" but the retired computer geek is actually a millionaire (probably and then some). Worse, his wife has deserted him for another woman, while Don's school age son is a junkie who treats the old man with contempt. This is soap opera gone mad.
For around 90 minutes as their respective parents suffer, the younger pair spar and bond, emotions drifting around with unlikely alacrity. To provide additional humour, Carla's almost comatose mum, Marcie, periodically emerges from sleep armed with ready sarcastic witticisms.
Maybe something has got lost in translation as this play crossed the Atlantic for its European première but the humour and acting on show are equally unsubtle on this occasion, while the inevitable pathos feels contrived.
Reviewer: Philip Fisher